Instruction
Fast Fixes For Every Fault: Hook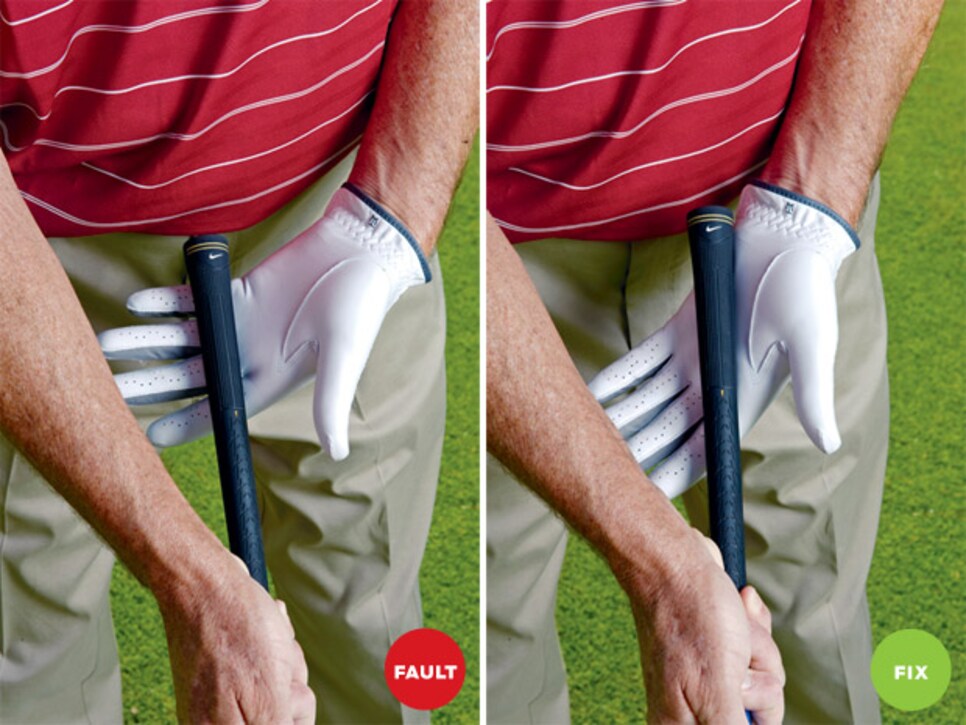 When experienced players are fighting a hook, it's usually because they have a really aggressive release with the hands through impact. Controlling the amount of that release is the simplest way to reduce hook spin.
The textbook way to hold the club in your left hand is to set it along the base of your fingers (above, left) so you can get a full wrist hinge during the backswing. But to take away the hook, you have to reduce that hinge--and the amount the clubface can close through impact--by changing the angle of the grip so it goes across your palm, roughly following your lifeline (above, right).
By limiting your release, you'll give up some clubhead speed, but your shot pattern will be much straighter. It's a good method for any player as a controlled go-to shot when you absolutely have to hit the fairway.
HANK HANEY is ranked No. 2 on Golf Digest's list of America's 50 Greatest Teachers. He runs the Hank Haney International Junior Golf Academy in Hilton Head Island.