Reverse Lobster Heist
Fans sneak lobster into NBA Playoff game. That's it. That's the story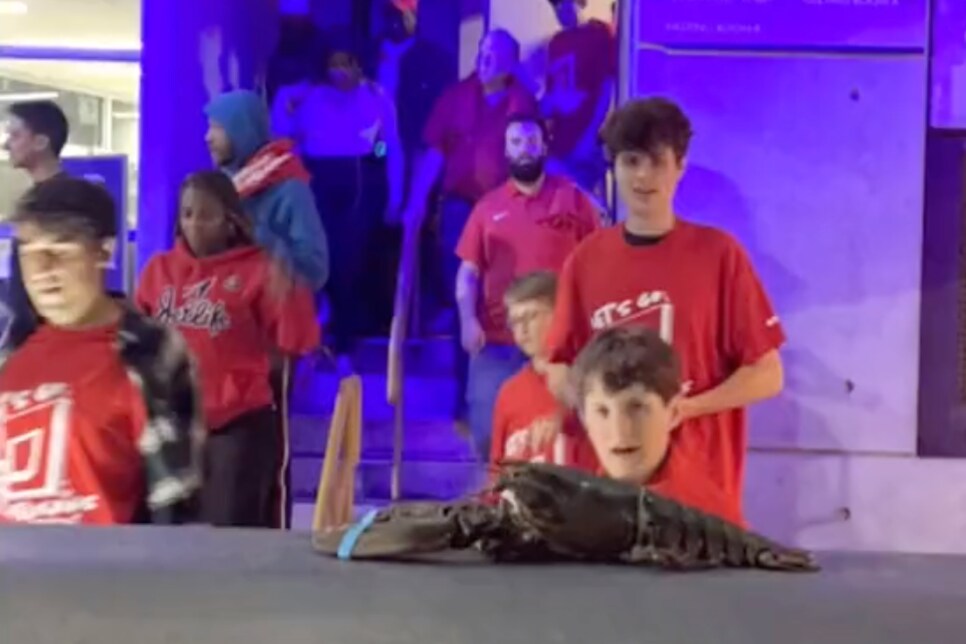 Getting tickets to a playoff basketball game is never easy. There's a rush on seats, especially for a one-game elimination contest like the Spurs-Pelicans play-in last week; and you end up sitting in the high, high bleachers squinting at the court and eventually just watching the jumbotron.
If you're a New Orleans resident and finagled good enough tickets for last week's game, you might have been in for quite a shock when the seat in front of you, behind you or even next to you was taken by a lobster.
This isn't a misprint or the work of video tomfoolery. For some reason, a group of lads decided to pull a "reverse lobster heist" at the Smoothie King Center. This is a nautical (and nonsensical) Ocean's Eleven-esque job that clearly required the finesse, brains and brawn of some of the cleverest minds in The Big Easy.
The gist of the heist (as you saw above) was taping the lobster—in a bag to keep everything secure—underneath an oversized sweatshirt. It then mainly consisted of … walking into the arena.
Now you might be asking, why do this? And that's the wrong thing to question. It's about the game. The score. This is something that hasn't been done before and most likely (because why would it) will ever be done again. It's breaking barriers and giving a voice to the voiceless.
This is the quintessential exemplar of the guys being dudes ethos. Hope the lobster had some money on the Pelicans. That's a sentence I never thought I'd write.