The Loop
You could win $5,000 pre-tax dollars betting on the first Presidential Debate of 2020 tonight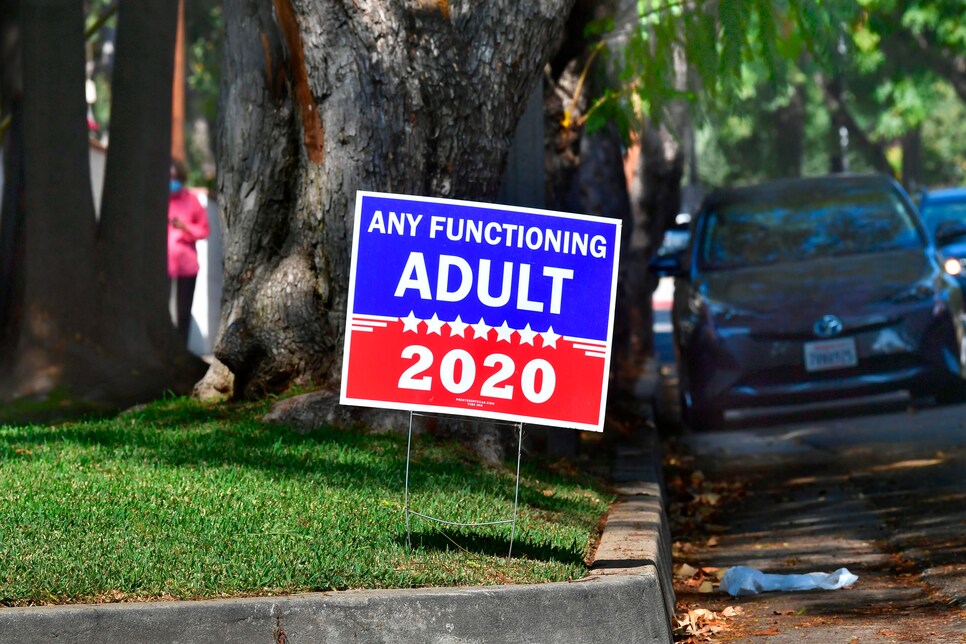 We have good news and we have bad news. The bad news? The first Presidential Debate of 2020 kicks off on Tuesday night, with Donald Trump taking on Joe Biden in a battle of spray tanned old windbag corpses at Case Western Reserve University in Cleveland, Ohio. Avoid Twitter at all costs. Maybe drink a bunch of Benadryl and wake up next week. The good news? Thanks to the likes of DraftKings and FanDuel, if you're not avoiding the opening of the hell gate, you can at very least bet on it.
Welcome to the dawning of a new America, America.
Both sportsbooks are offering free-to-play $50,000 pools including a Resolute Desk worth of tantalizing props that will have you participating in the American democratic process (not to mention the economic engine that drives it) in new and possibly-exciting-but-probably-mostly-miserable ways. Each pool operates Pick 'Em style, giving citizens of states with legalized sports betting the opportunity to pick 10 different prop-style categories including . . .
+ How will candidates greet each other? (Handshake, fist bump, etc.)
+ Will Trump refer to Biden as Sleepy Joe?
+ Will Biden mention his Corvette?
+ Will Trump use the term "fake news"? (This is the layup of all layups, by the way)
Contestants who answer the most multiple-choice questions correctly are entitled to a $5,000 slice of the $50,000 cake. In the case of FanDuel's Presidential Pick 'Em, the leaders after all four debates—the three Presidential Debates and Vice President Debate—will also be in running for a share of the $10,000 Commander in Chief prize. In fact, if you win that, you should just get to be the actual President. You can't do a worse job than these idiots.
Anyhoo, if you're interested in doing your part to better our great nation, get your picks in by 9 p.m. EST (also, please get the f—k out there and vote.)