Instruction
Extreme Improvement: Want To Get Good Fast?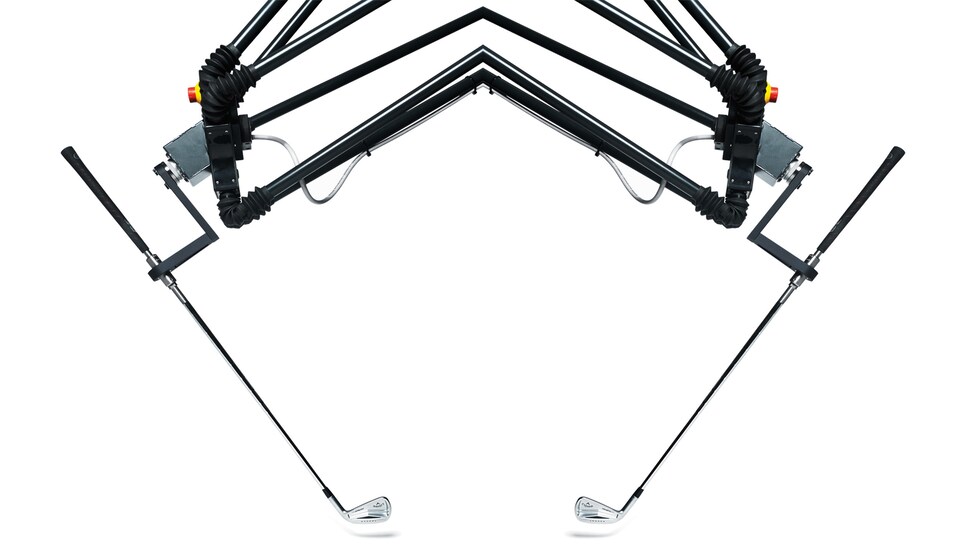 Walk on most practice tees today and the random lesson being given won't look much different from one you might have seen in 1970 or 1990. The teacher might be using a camera—or an iPhone—to record some video, but other than that, the paradigm is remarkably similar to how players took lessons when they were swinging woods that were actually made of wood.
Shaun Webb is giving Robert Hall a different kind of lesson.
Webb, the director of instruction at the David Toms Academy 265 in Shreveport, La., certainly spends time watching Hall stripe balls onto the tour-caliber 400-yard range. But the twosome will spend just as much time in a squat building on the other side of the property. Here, they can utilize two pieces of technology that are redefining the learning experience: a golf robot and a three-dimensional motion-capture system.
How good could you get with unlimited resources? There's a growing contingent of teachers and students attempting to hack the learning process in just this manner.
Forget the hourlong, once-a-month tuneup. Hall is getting an "extreme lesson."
Hall, 59, has been mostly self-taught since age 9. Sick of his plateaued game, the 10-handicapper decided to commit to a comprehensive lesson program. When he saw a Golf Channel telecast highlighting the David Toms academy as one of a handful of places in North America to have a $150,000 RoboGolfPro, he called to book a full day of lessons. Then the industrial-equipment executive flew his plane to Shreveport.
"Once I got there, it took about 10 shots for me to know that I'd made the right decision," Halls says. "I had never had a lesson with any kind of technology. It proved to me that I'll get better faster if I commit to the building of the foundation. It gives you hope that you can get better. That's what gets you out of bed every day."
The RoboGolfPro looks like an automated paint sprayer working the line at a Chevrolet plant—a sort of thickset Iron Byron. A golfer will stand across from the machine and hold a shortened club that extends from its hinged mechanical arm. A teacher can then program any kind of swing pattern and set it for any speed—from slow-motion to PGA Tour-quick. The student must hold on and move in response to the club's motion. If you want a sense for what Ben Hogan's downswing felt like, this is the only way.
Hall was intrigued, but it was the GEARS 3-D motion-capture system that led to his quickest initial transformation. To get started, Hall had to dress in a suit covered with 26 sensors and hit shots before an array of eight high-speed cameras. This created an animated, three-dimensional rendering of Hall and his swing on a large screen, offering him a detailed look from any conceivable angle.
With the aid of this rendering, Webb helped Hall change his hip tilt and improve what had been a too-steep attack angle. "My ball flight improved immediately," Hall said after that first three-hour session.
"When you can use something like 3-D or biofeedback, it gives the player more than just words," says Webb, who works for Toms at the academy and as swing coach to the major champion. "A player can get a feeling faster, and feelings are what translate into swing changes."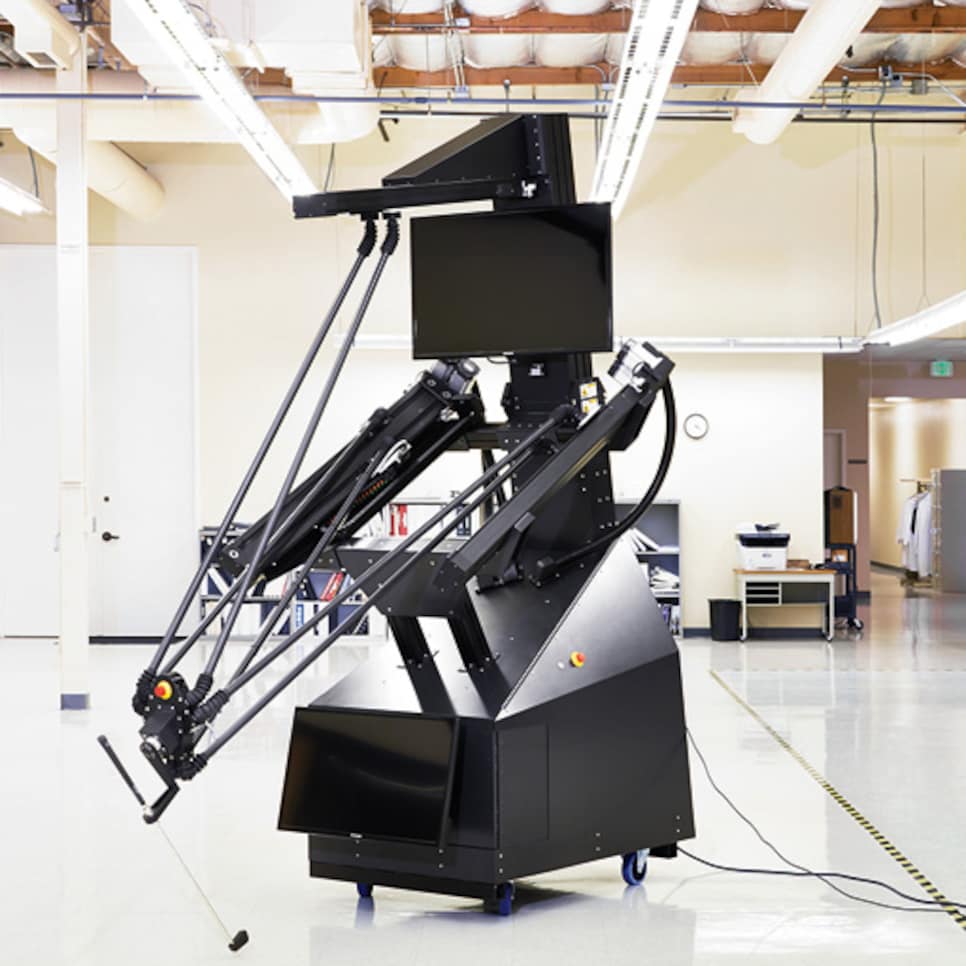 Courtesy of Dr. Young-Hoo Kwon
The challenge for the player and the teacher is to make the information flow and the physical demands ambitious but manageable. If the player is lost in a sea of data and terminology—or has bloody hands—by the middle of day one, the next 10 hours are going to be a problem.
"It definitely isn't for everybody, but if the student has the dedication and the program has the right mix of information, challenge and variety, you can see dramatic improvement really quickly," Webb says. "Depending on how athletic the player is and how committed they are to fitness and practice on their own, you can totally transform somebody's ball-striking."
Hall was thrilled with the rapid change in his game over the course of a day. At the close of the weekend, Webb built Hall a lesson schedule which features two-day visits every other month. In between, Hall will practice and send Webb video from his smartphone.
All this technology—and the expertise to put it in context—doesn't come cheap. An hour on the robot costs $200, and two full days of teaching time can approach $3,000. Hall plans visits every other month for the rest of the year. "It's an investment, but with Shaun's knowledge and the access to the technology, I feel like I'm able to identify my mistakes more quickly and focus on them faster," Hall says. "The first time I was there, I hated to leave. We'd just started scratching the surface."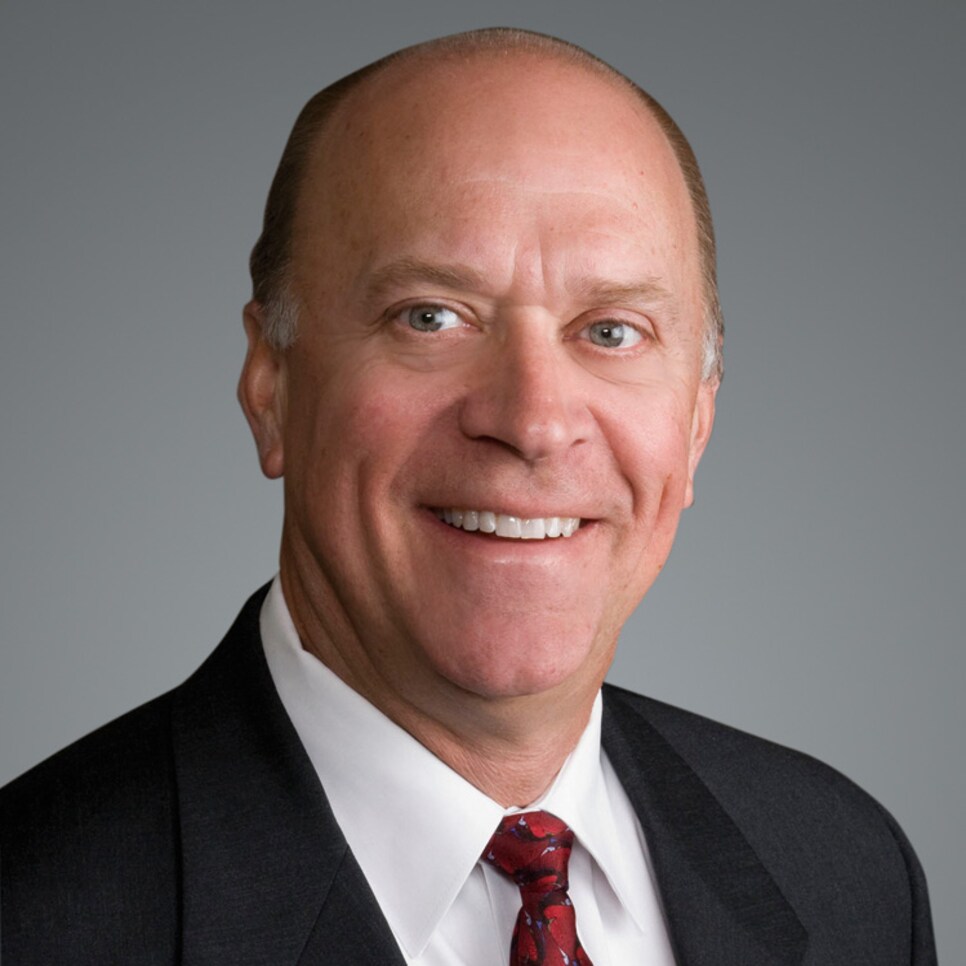 Robert Hall
59, is a partner in an industrial-equipment dealership in Little Rock. The 10-handicapper flies to the David Toms Academy in Shreveport, La., every other month for a two-day, 16-hour lesson.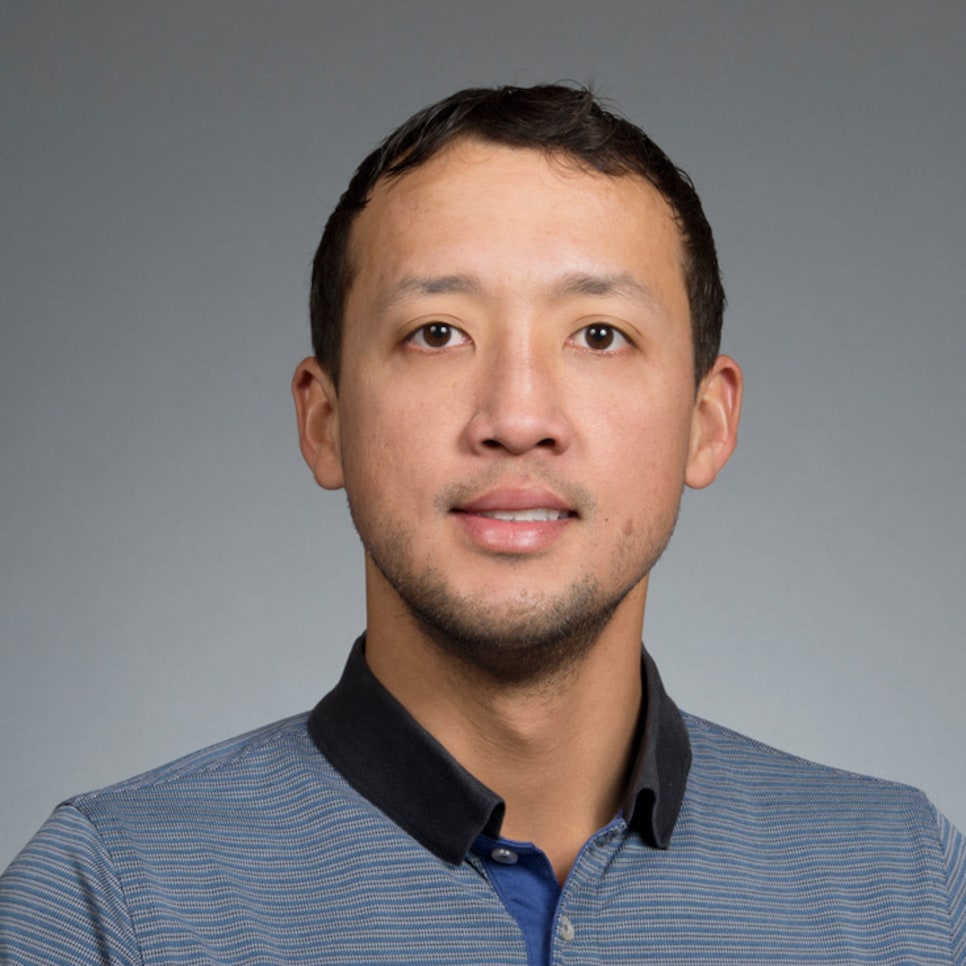 KC Lim
31, has conditional status on the Web.com Tour and is giving his PGA Tour dream one last shot by rebuilding his swing under Dr. Young-Hoo Kwon, professor of kinesiology at Texas Woman's University, and Bill Choung of CompuGolf Performance Center.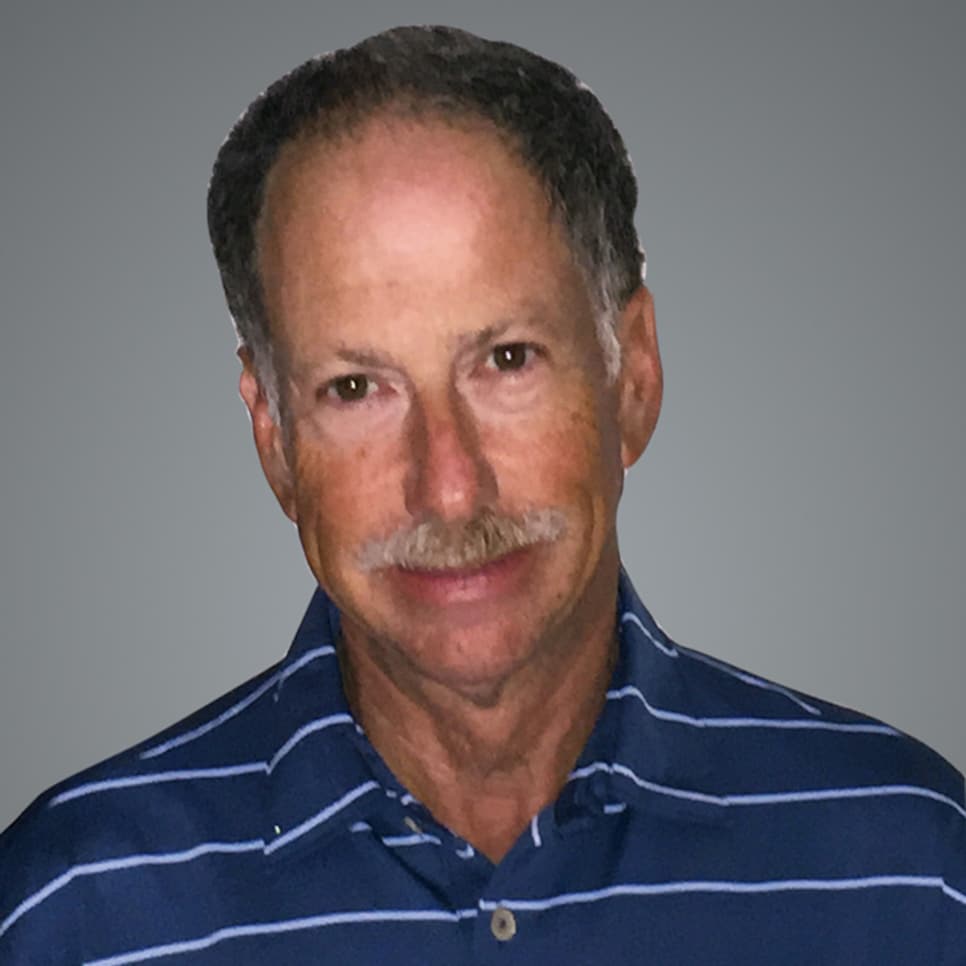 Dr. Harry Brandt
58, oversees an eating-disorder clinic and is chief of psychiatry for a hospital in Baltimore. The 8.4-handicapper attends swing-theory seminars intended for academics and consults with six teachers.
CRASH COURSE
The concept of intense, multiday training sessions isn't new. Tour players have been doing it for years, working major construction on their swings in the offseason and then meeting with their instructors only for periodic maintenance during the playing schedule. In the early and mid-2000s, Tiger Woods would put himself through three-week, NFL-style camps every winter, mixing in gym workouts, short-game practice, intensive full-swing instruction with teacher Hank Haney, and 18-hole rounds during eight-hour days. Woods would hit upward of 600 balls daily—output that would send most amateur players to the chiropractor the next morning.
This kind of time, money and technology used to be available only to top tour professionals, but now aspiring pros and amateurs with some discretionary income have access, too.
KC Lim tried the conventional route to tour golf after winning four tournaments at Division II power St. Mary's University in San Antonio.
He worked his way through regional mini-tours, then earned a card on the PGA Tour Latinoamérica circuit for 2013. He made four cuts—and $2,800—in 14 events, then crashed out at Web.com qualifying in 2014, finishing next to last.
At 31, Lim figured his competitive clock was ticking. It was time to try something drastic. Next thing he knew, Lim was stripped down to his boxer briefs and covered with lighted sensors, hitting balls into a net in a studio at Texas Woman's University. Watching from behind a monitor was sports-movement expert Young-Hoo Kwon, a professor of kinesiology with a specialty in biomechanics at TWU, and Bill Choung, an options trader-turned-golf instructor.
Kwon has spent the past seven years analyzing motion-capture data to sort out the most efficient ways the body can move during a golf swing. Choung's job is to translate Kwon's findings into simpler messages Lim can use to shoot lower scores.
"The first time we got together, I showed KC video of a 12-year-old boy with 115 miles per hour of clubhead speed," says Choung, who runs CompuGolf Performance Center, a teaching and clubfitting outfit outside of Dallas. "He knew right away he had a lot of room for improvement. He already has a great short game. This is a great chance for us to try to build a tour player using biomechanical data and see what actually works."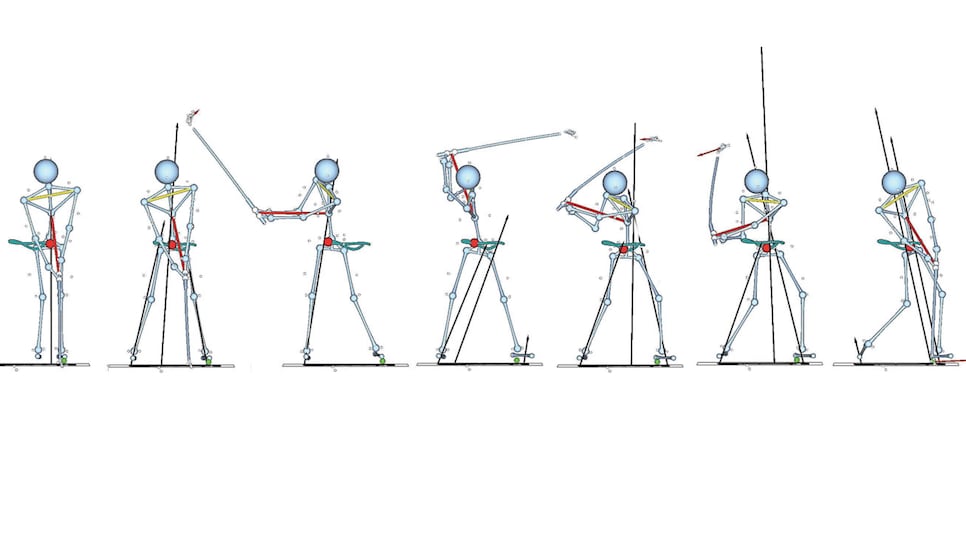 These images from Dr. Young-Hoo Kwon's proprietary software (seen above) show how aspiring tour pro KC Lim transfers his weight during his baseball-style step drill. The black arrows indicate the direction and amount of force Lim is applying to the ground with each foot. The green "belt" shows where Lim's weight is centered and how that point shifts during the swing. To maximize clubhead speed, Kwon has found that most of the player's weight should transfer to the rear foot in the backswing, and then transfer to the lead foot during the downswing.
Using the proprietary software he designed and Lim's motion-capture data, Kwon produced a series of diagrams (above) that show how Lim's body parts work together and where he is "leaking energy." This data informs the drills Choung chooses for Lim. Highest on the priority list is improving how Lim uses the ground to transfer his weight during the swing.
"When I first came to see Dr. Kwon in April, I was using a very centered, Stack-and-Tilt swing," says Lim, who is also using a personal connection to the Dallas Mavericks training staff to run through the NBA team's agility and balance workouts. "Now, I'm moving my body completely differently."
Lim's cornerstone drill looks something like a baseball hitter stepping into a fastball. With his feet close together at address, Lim steps away from the target with his right foot, loads his weight to his right side, then lifts his left foot and steps aggressively toward the target as he explodes through the ball.
"I finally got a baseline of where I was, down to the millimeter," Lim says. "Seeing the 3-D models from every angle and where my center of mass is during the swing was incredible. I could fix something I could see."
After the first few sessions in Kwon's lab, the changes to Lim's ball flight and distance were so dramatic that Lim started using the step-drill in competition, actually stepping into the ball on real shots. "I'm hitting it 20 yards farther, at least," says Lim, who will play state opens and try to Monday-qualify for Web.com and PGA Tour events through the fall before trying the Web.com Q school again. "We know the tour-average numbers, and we saw that I wasn't there—and what I needed to do to get there. Now, I'm there, and the technology validates it. Bill and I are still working on the mechanics, to get my path in the right direction and solidify that gain." Whether the prescriptive fancy footwork will continue, only time will tell.
Kwon has become a celebrity within the small world of golf biomechanics because of his association with the ongoing Tiger Woods rebuilding project. Before swing coach Chris Como started advising Woods, he studied for a master's degree in biomechanics at TWU, where Kwon was his instructor and mentor.
"The goal is to get the mechanical big picture of the golf swing, and then you can eliminate the things in it that aren't essential," Kwon says. "Every golfer is different, but there are common principles. To increase clubhead speed, you have to follow the same rules. I might not be able to produce another Tiger Woods, but I can identify the foundation, the underlying principles.
Finding general knowledge and applying it to body motions can solve a lot of problems."
The Internet is full of instructors and scientists theorizing about the "best" data and techniques to solve swing problems. But in exchange for their rebuilding efforts, Kwon and Choung will get a cut of Lim's future earnings—if he goes on to play well enough to collect them. "They're literally invested in me," Lim says. "When I make $200,000, they're going to get $15,000. It's not just somebody saying, 'Show me the money.' "
PROFESSIONAL AMATEUR
Harry Brandt has no desire to be a tour player, but the Baltimore psychiatrist is invested just as heavily in the process of improvement through science. The 8.4-handicapper has a golf studio in his basement that looks every bit as sophisticated as Webb's operation in Shreveport or Kwon's outside Dallas. Cameras record Brandt's swing from three angles, and two launch monitors provide comprehensive data on each shot he hits into a screen.
When he wants to work on putting, Brandt moves to the turfed platform surrounding his hitting area, which was constructed with perfect planar breaks—1 percent, 2 percent, 3 percent and 4 percent—so he can practice AimPoint green-reading while recording his stroke in front of a SAM PuttLab system.
Armed with data and video from his personal studio, Brandt drives 90 minutes every week for a two-hour lesson with his primary teacher, Ted Sheftic, a four-time Philadelphia PGA Teacher of the Year, at The Bridges Golf Club in Abbottstown, Pa.
There, Brandt and Sheftic wrestle with mechanics and swing theory and go about trying to streamline all his data into performance.
With Sheftic's blessing, Brandt supplements their work in video lessons with Golf Digest 50 Best Teacher Mike LaBauve and occasional "reality checks" with other nationally renowned teachers like Jim Hardy, Mike Adams, Brian Manzella and Bernie Najar. Brandt is one of the very few "civilians," or non-instructors, to attend seminars and lectures from golf scientists like Kwon and Dr. Mike Duffey at Penn State.
"I like hearing things from people different ways. I get conflicting information, but I feel like I can keep it straight," says Brandt, who wakes up every morning at 5:30 to hit balls in his studio before work. After work, he might sit back with the multiple hard drives he has filled with thousands of golf swings dating to the earliest days of film.
"I've tried to use the same kind of principles for my golf swing that I'd use in a research study," says Brandt, who runs one of the largest eating-disorder clinics on the East Coast. "I was a triple-science major in college, and I just love the stuff like angular momentum, from Dr. Kwon. I'm basically a science nerd, and I went and derived all of his equations before I went to his presentation. His stuff really clicked with me. I never understood how your weight needs to get left so early in the swing. It really goes there before the end of the backswing. I'm making some dramatic changes to my golf swing because of it."
Sheftic might be the ideal tour guide for Brandt's journey. He has more than 50 years of experience as a teacher and combines a practiced, old-school eye with an array of modern diagnostic equipment. He's also unthreatened by Brandt's collaborative approach, regularly helping him find new voices to test ideas.
"I've never seen somebody work so hard," says Sheftic, who has been the top-ranked teacher in Pennsylvania in every survey since the inception of the Golf Digest Best Teachers lists in 2000. "I work his butt off every Friday, and he just can't get enough. Right now, he's changing how his hips move. We're working on getting his carry distance with the driver from about 220 up to 235. It's in there. We just have to find it. When we do, he'll go from shooting in the high 70s to being a 72-to-75 player."
INFORMATION OVERLOAD
Ironically, Brandt's intense interest in the science behind the swing sometimes short-circuits his progress. During a recent lesson with Sheftic, Brandt hit a handful of drivers with a clubhead speed reaching the low 90s—a nearly 10-mph improvement over his normal effort. But the next week, he came back for his lesson working on completely different techniques he'd seen in a video.
"FlightScope, K-Vest, pressure plates... they're all great, but they're for confirming things," Sheftic says. "With all the technology in the world, you still need somebody to coach you—to show you the path without overwhelming you with information. For most people, the goal is to play better, not just have the most information."
But Brandt isn't most people.
"There's no question I enjoy studying the golf swing more than I enjoy playing golf," says Brandt, whose home course is Hayfields Country Club in Hunt Valley, Md. "I had a couple of 73s and 74s last fall, but this year, I'm having a hard time breaking 80. I was complaining about it to one of my friends, and he said it was because I'm constantly changing and tampering with my swing."
Sheftic laughs at that description and immediately confirms it, but Brandt doesn't see his critical mind as a negative.
"Could you get so obsessive with the swing that it could take away the enjoyment of the game? Sure, for some people," Brandt says. "For me, the obsession is the enjoyment. And I have a very understanding wife."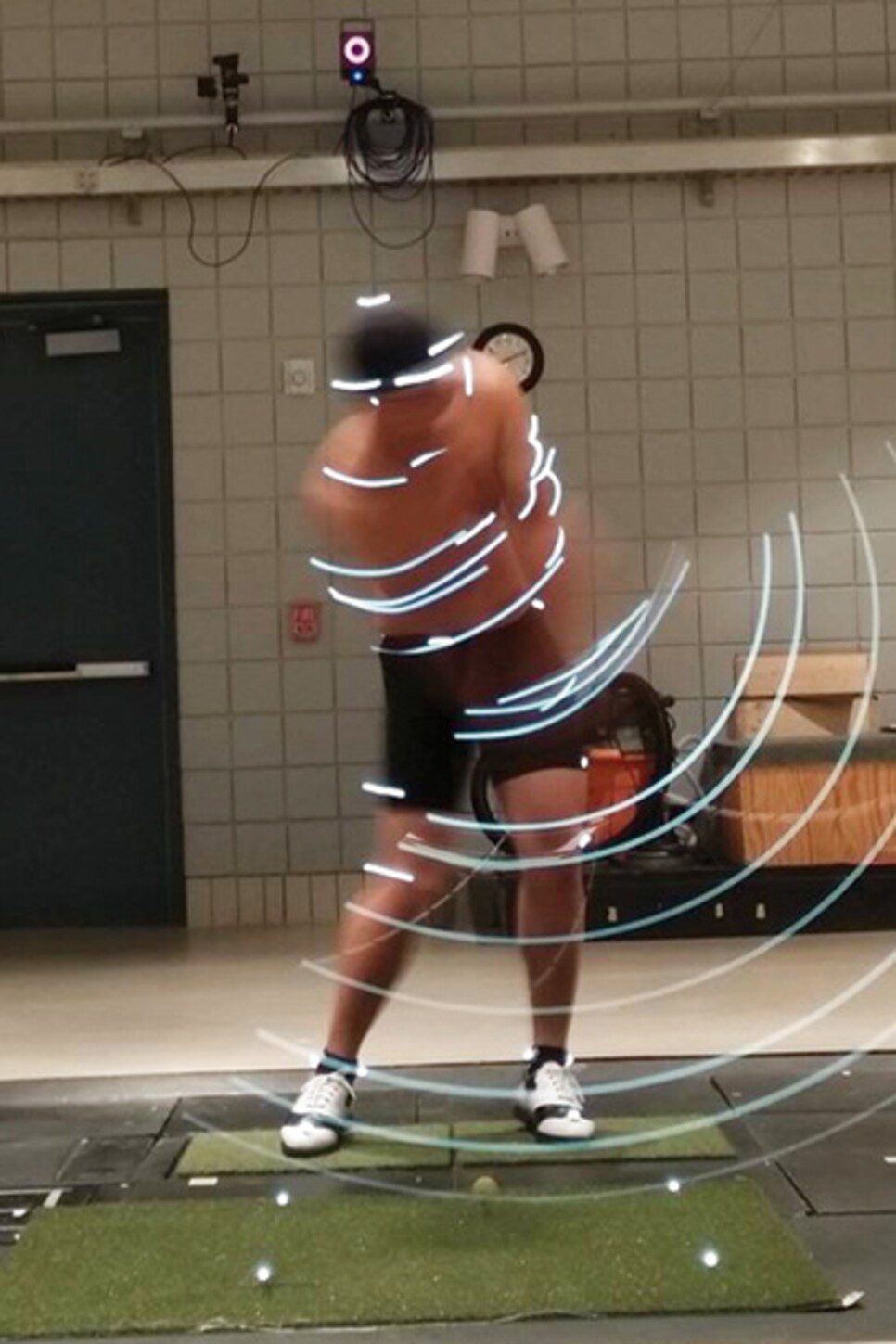 CAN YOU HANDLE AN EIGHT-HOUR LESSON?
Maybe you've been to a three-day golf school, or have gone on a 36-hole-a-day buddies trip to Scotland.
"The minimum level of golf fitness you need to do anything more than a two- or three-hour lesson is pretty high," says Golf Digest Best Young Teacher Shaun Webb. "You need to physically handle hitting a lot of balls but also mentally handle a steady stream of information. You also need to come driven to improve and open to the process. If you're pushing back a lot against the teacher, you're going to get frustrated."
When Webb does two- or three-day "full-immersion lessons," which go from 8 a.m. to 4 p.m., he breaks the work into two main categories: evaluation and construction.
"The first day starts with an evaluation from a golf-specific physical therapist, who tells us how the player's body functions and what physical limitations there might be," Webb says. "That gives me an idea of what we might need to work around or address with a gym program."
After the physical exam, Webb runs the player through an hourlong biomechanical analysis on the GEARS 3-D system to get an in-depth look at body motion, then follows with a standard 60-shot TrackMan combine—six shots to each of nine targets, and six drivers—for a ball-striking analysis. The player gets a short break for lunch—and to treat blisters—before heading to the David Toms academy's three-hole playing loop and par-3 course for a playing-ability test. After a short-game-aptitude test, the day's final segment is in a classroom to assess mental strength and competitive strategy.
On day two, Webb and the student go through detailed plans for the skill areas that were assessed on the first day, and then the real ball-beating begins. Webb will use GEARS, force plates (measuring how hard each foot is pressing on the ground), TrackMan, high-speed video and the RoboGolfPro—which swings a club while the student holds it—to work on specific swing issues. In the afternoon, teacher and student take to the course to apply the information in real shots on real holes.
"If you aren't used to playing a ton of golf and thinking about your game just as much, you won't make it through even the first day," says Webb, who runs at least a dozen college and aspiring professional players through the two-day wringer every year. "If you're ready for it, it's a great way to get better way faster. But it's the hardest work you'll ever do with a club in your hand."
Like any relationship, chemistry is important between the student and teacher, but it's especially so if you're planning to spend multiple hours—and potentially thousands of dollars. Take care to choose an instructor who has experience with training-camp-style lessons, so you aren't stuck midway through the second day pounding balls aimlessly, for lack of anything specific to do.
Experienced instructors will cost more, but don't be afraid to bargain for a package price by committing to a minimum number of hours upfront. The teacher's knowledge of the training-camp format will pay off when you feel your attention starting to sag.
"It's my job to know when a player is getting saturated with information or physically tired and change up what we do," Webb says. "I'm part teacher, part psychologist and part cheerleader." –Matthew Rudy