The Loop
Expect A Daly Meltdown On Friday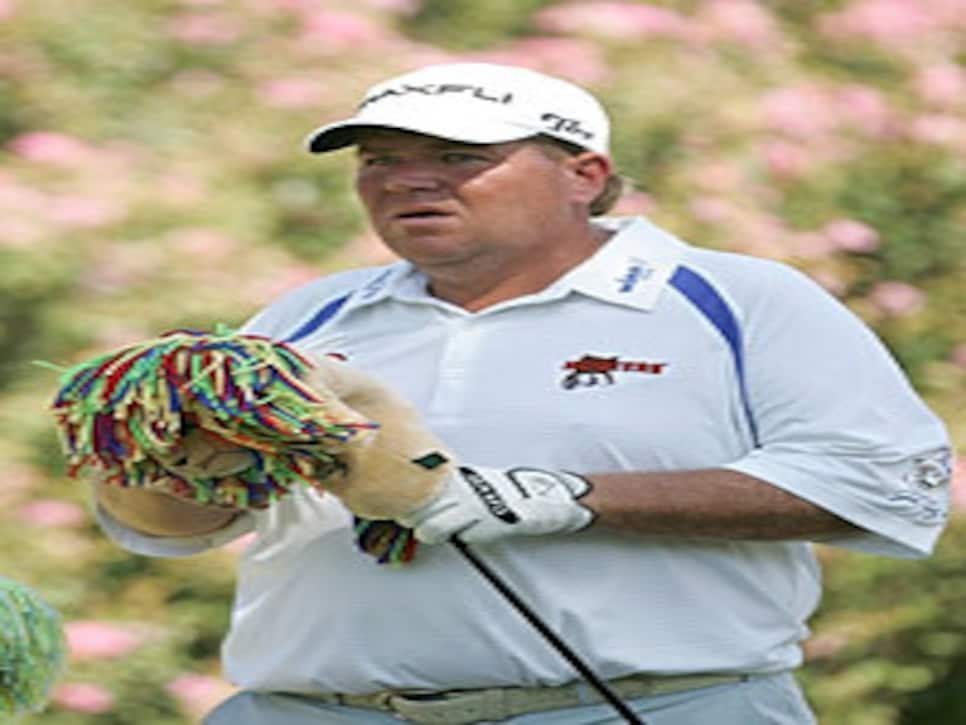 TULSA, Okla. -- I know, I know. John Daly shot a 67 to take the morning lead at the PGA Championship here at Southern Hills in Tulsa. But it won't last. It can't last. He played a morning round when the temperatures had yet to reach triple digits and there was a breeze that kept the heat index from getting too high. Wait until Friday when he plays in the afternoon.
I hope I'm wrong because a Daly in contention would do wonders for the tournament, but he has just as good a chance of missing the cut as he does finishing in the top 10. A win? Boy that would be like the Milwaukee Brewers winning the World Series. (I don't see that happening either, but they'll make the playoffs. The National League Central is not exactly a major field.)
Anyway, the weather in Tulsa is having an effect on the participants. Brian Bateman is from Louisiana and said even he isn't comfortable playing in this kind of heat. "Not in long pants anyway," said the Buick Open champ. "In this kind of weather I'm usually in a cart and shorts." When Arron Oberholser went to meet the media after his first-round 68, caddie Dave Woosley suggested that "if the questions are outside, keep the answers short. Take care of your body."
Naturally, the frozen lemonade concessions are doing brisk business, but when one spectator said "It's freezing," I had to do a double-take to make sure I heard what I heard. She was talking about her ice cream, not the weather and certainly not about Daly, although having him on the top few lines of the leaderboard certainly is cool.