Exercise of the week
Try this rotational lunge for more speed
Each week we are going to highlight an exercise or two from one of golf's best fitness trainers. This week, Jonathan Avalos (@athleticgolffitness), one of Golf Digest's 50 Best Fitness Trainers in America, offers a simple exercise that has multiple benefits for your golf swing—the resisted rotational lunge.

"It helps you load better in the backswing and prevents you from swaying off the ball," Avalos says. "And in the through-swing, it teaches you how to create more vertical force production.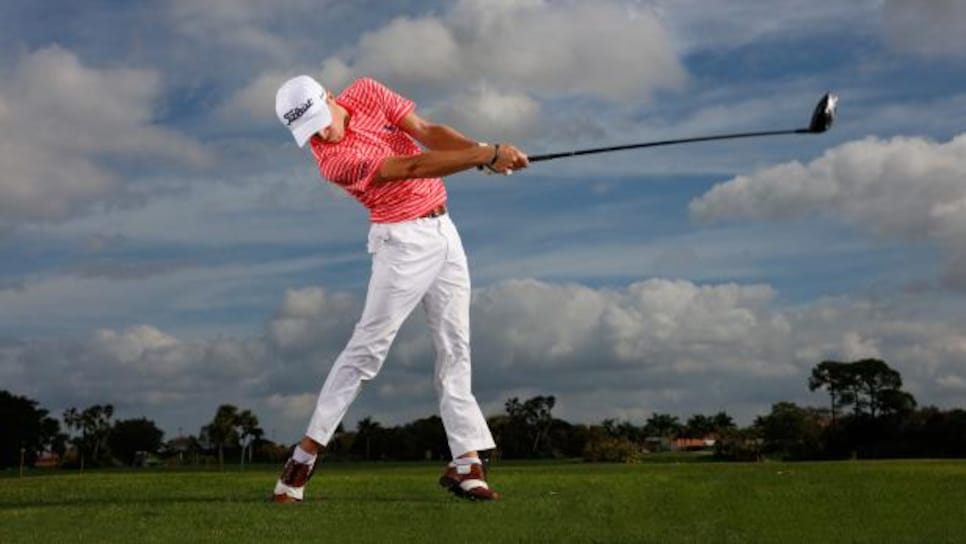 Vertical force production is a buzz-term in golf. If you watch Justin Thomas swing, it's all you need to know how to generate a lot of power without looking like an NFL tight end. Pushing into the ground during the downswing can help virtually any golfer pick up significant yardage off the tee by increasing swing speed.
In this Insta post, Avalos has harnessed a 3D strap from Whatsthatstrap to his trail-side shoulder (right for righties), but virtually any resistance band can be used. He recommends doing a few sets of five to eight reps with the harness and each shoulder. Although golf is a one-sided sport, training in both directions helps correct muscular assymetries.