The Loop
Everson Griffen's reaction to the Vikings miracle touchdown will have you feeling like a kid again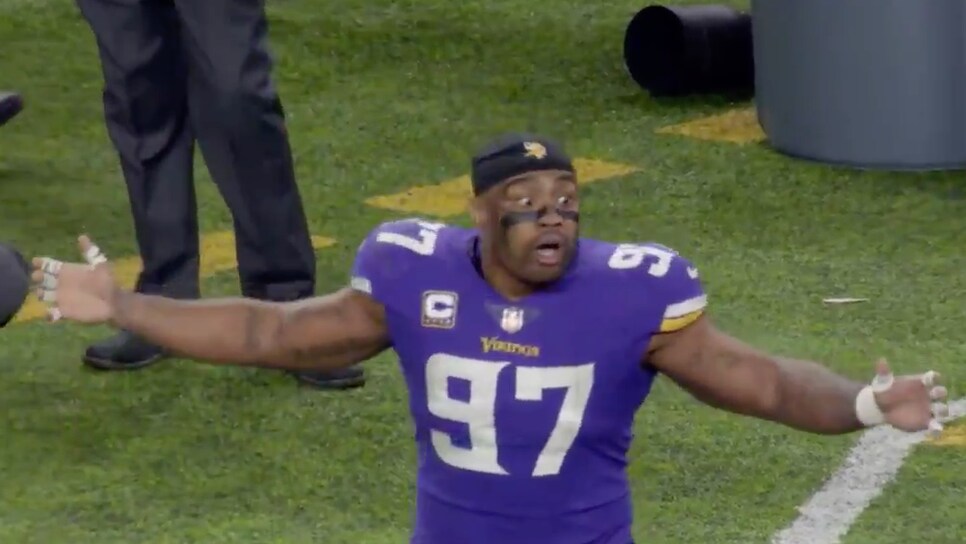 Put yourself Everson Griffen's shoes with 10 seconds remaining in the Saints-Vikings NFC Divisional Playoff game on Sunday. The Minnesota defensive end just played his heart out for 59 minutes and 50 seconds, forcing a fumble, defending one pass and making two tackles and a sack. All he could do now was watch as his team's season crumbled before his eyes, after blowing a 17-0 lead in the second half. Barring a miracle, the eight-year veteran's chances of playing in an NFC Championship or a Super Bowl would have to wait until next year. Depressing.
Then, quarterback Case Keenum hit Stefon Diggs for a 61-yard game-winner as the clock expired. The most improbable thing that could have happened, happened. How would you react? Probably similar how Griffen reacted, which NFL Films captured for all of our viewing pleasure. Enjoy:
A mixture of a kid on Christmas morning and the famous Ricky Bobby "I'm not sure what do do with my hands" scene from Talladega Nights.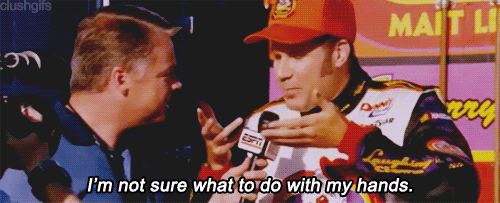 Outstanding. Even better was his interview with ESPN's Josina Anderson on the field after the game:
If you're not rooting for the Vikings to make the Super Bowl just for Everson Griffen's potential performance on media day alone, then you're doing it wrong. Also, who else are you going to root for? The Eagles? Tom Brady? Come on, be better.