The Loop
Even Jordan Spieth gets tight around the collar. Here's how to handle the pressure better the next time you play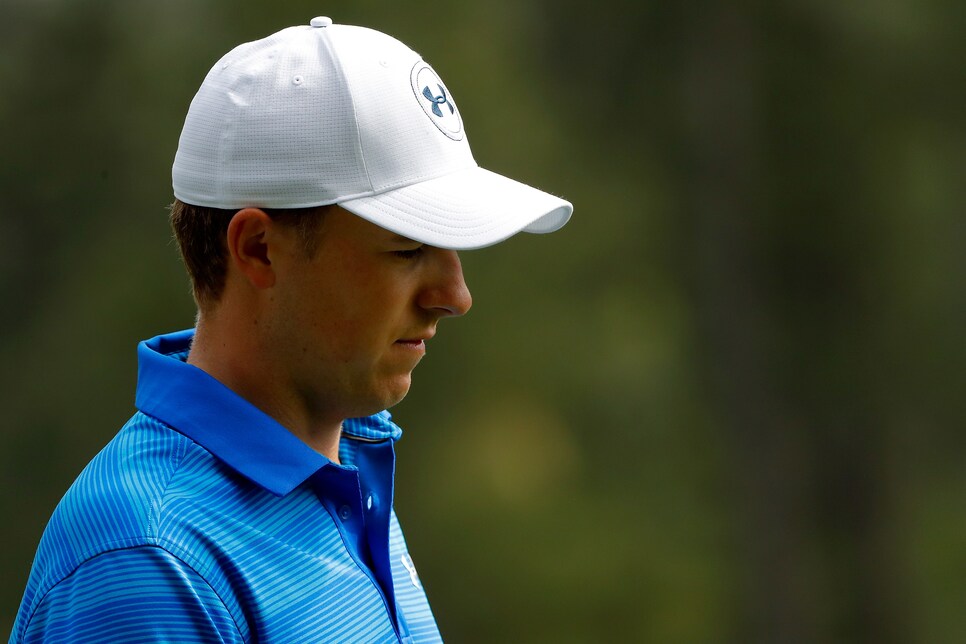 It looked like a coronation.
Even without his characteristic solid game, Jordan Spieth was five shots ahead after birdieing the last four holes on the front nine. Two more poor tee shots and missed greens on 10 and 11 produced bogeys -- and then the unthinkable happened. Spieth hit two balls in the water on the tiny par-3 12th, making a quadruple bogey and dropping three behind Danny Willett.
He scrambled to make birdies on the two par 5s, but couldn't recover completely. The chance to be the first man to hold the outright lead for eight consecutive rounds at the same major was gone.
Spieth clearly wasn't playing his best golf -- even when he was making those four birdies in a row -- says Golf Digest 50 Best Instructor Mike Adams. Add the pressure that comes with any final round experience to the knowledge that you aren't as sharp as you need to be and you create a potentially flammable situation.
So if you're Spieth trying to grind it out -- or a 10-handicapper trying to close out your first flight win at the club championship -- what do you do?
"You have to be aware of the situation, and aim for playing your 'C' game," says Adams, who teaches at The Medalist Golf Club in Hobe Sound, FL and Hamilton Farm Golf Club in Gladstone, NJ. "Find the club you can hit in the fairway -- like Jordan did early on with his 3-wood, aim for the middle of greens and use plenty of club."
Tension ruins a player's transition, so it's important to take a full, deep breath and exhale before hitting every shot, Adams says.
Spieth didn't quit after the disastrous 7, making two more birdies on the remaining par 5s. "Every one of us has a fight or flight instinct," says Adams. "You can check out and let a bad hole dictate your fate, like Rory did in 2012, or you can get more focused and dig deeper. The first step is to stop the bleeding, and make the next good swing."