Bombers
The European Tour's longest hitter is now the PGA Tour's longest hitter after head-turning debut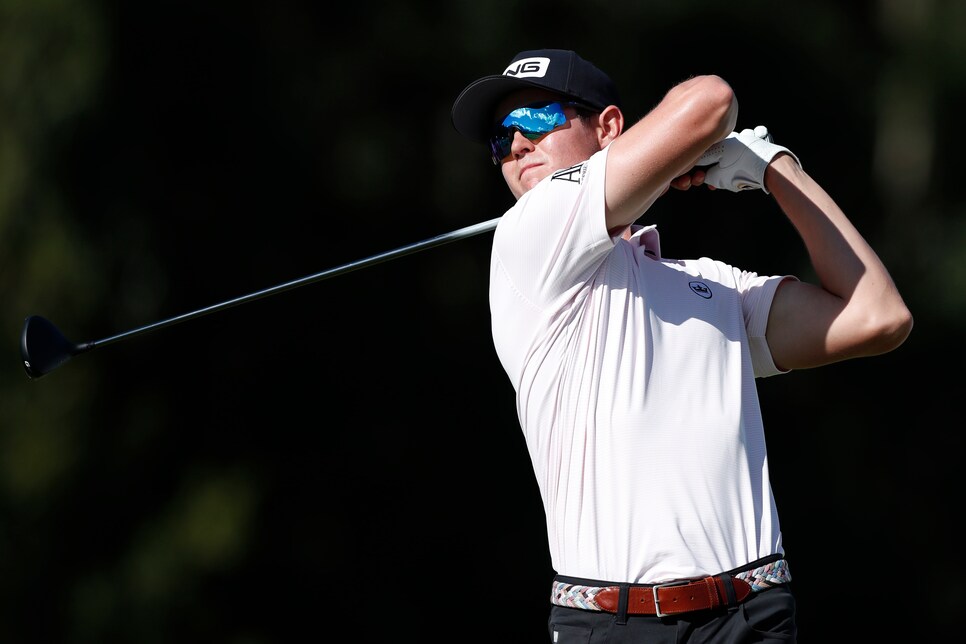 Wilco Nienaber quickly established himself as the European Tour's longest hitter during his rookie season last year. It took him even less time to lay claim to that title on the PGA Tour.
Making his U.S. debut at this week's Palmetto Championship, the 21-year-old South African put on a driving exhibition that had fellow tour pros turning their heads. Literally.
Here's what Roberto Castro, who was playing in the group ahead, tweeted following the round:
But that was far from Nienaber's only bomb of the opening round. He laid up off the tee on 18, but here's a list of how long his other drives went—as well as a video—during a day in which he led in strokes gained off-the-tee, picking up nearly 2.5 shots on the field:
Officially, Nienaber, who is already a winner on both the Sunshine Tour and Challenge Tour, was only second in driving distance for the day, but that stat only takes into account two holes. When factoring in all his tee shots, it wasn't even close:
FIFTEEN yards longer than Dustin Johnson? Good lord.
It wasn't all drive for show, either, as Nienaber shot an opening 68 at Congaree Golf Club. All in all, that's a pretty darn successful debut. And if Bryson DeChambeau happened to see it, he's probably hitting the gym even harder today.