News
Euro Tour pro has incredibly low-energy reaction to hole-in-one at BMW PGA Championship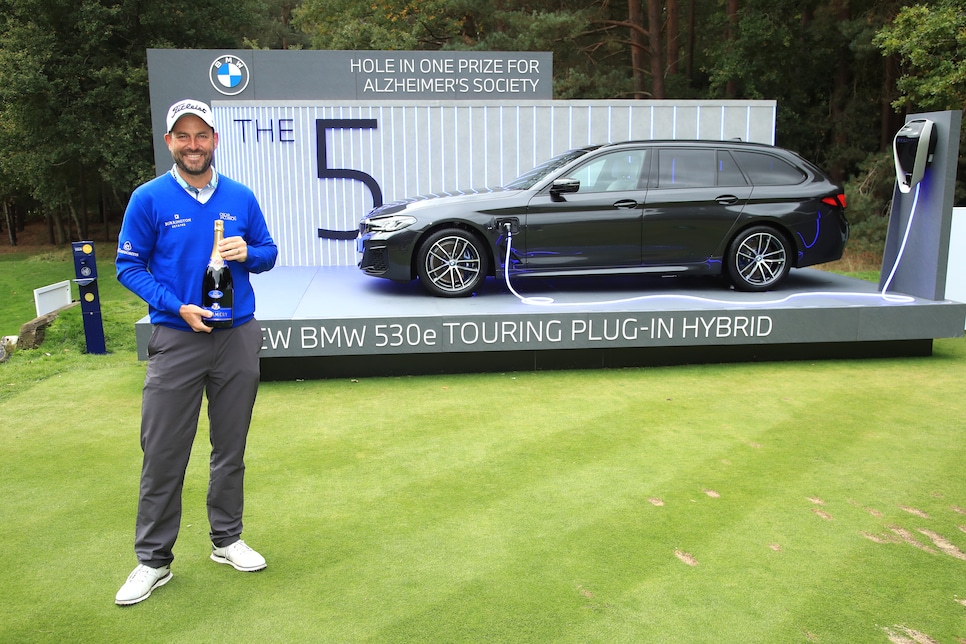 With 19 missed cuts in his last 27 worldwide starts, England's David Howell hasn't had much to celebrate on the golf course. That changed on Friday at the BMW PGA Championship at Wentworth, where Howell aced the par-3 14th hole.
Howell, the last player in the field, stuck a perfect 7 iron from 184 yards that one-hopped into the bottom of the cup. Judging by his reaction, though, you would think Howell had sailed it over the back of the green:
As you can see, Howell had good reason for his low-energy reaction. He simply did not see it go in, though even when he found out it did, he gave a fist pump that made Dustin Johnson's fist pumps look electric by comparison: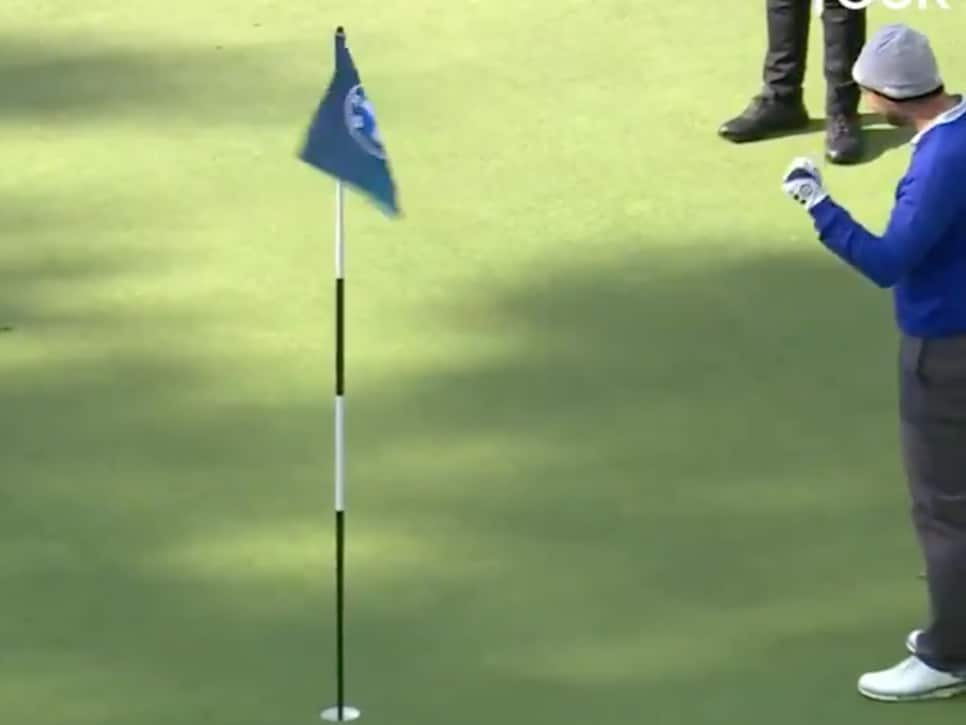 Hilarious. Hey, we all have our own ways of celebrating. Howell was all smiles afterward.
"It was a bit hard to tell with the reaction from the cameraman and the stats guy what had happened," said Howell, who once reached No. 9 in the Official World Golf Ranking. "But my caddie thought maybe it had gone in, but I wasn't so sure so a very nice surprise when we got up there."
The best part? Howell's ace secured a donation of £71,675 for the Alzheimer's Society from BMW.
"It's a lot of money to charity and it's a great thing. We're very lucky to be out here playing. We're in the middle of a pandemic playing here in a Rolex Series event, and we've been very lucky to get back on Tour and go about our business."
Well said. Time to go celebrate, David. We're sure you have plenty of energy saved up.