News
European senior tour preps for 2021 overhaul, eyes unique playing experiences for amateurs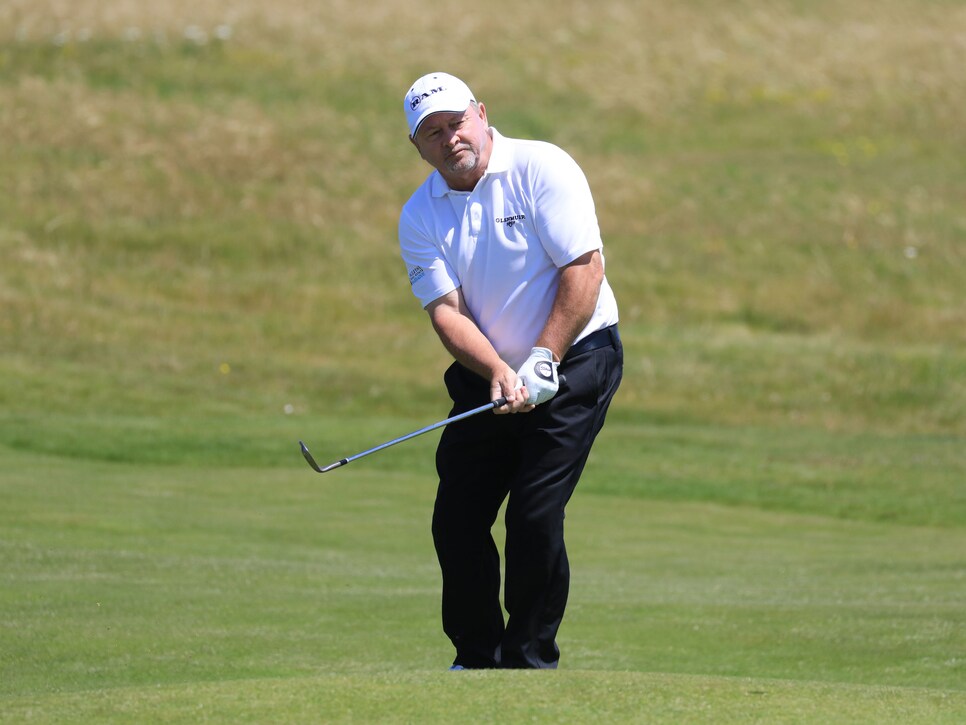 Ian Woosnam in action during a Staysure senior tournament in 2019. The Masters champion and Ryder Cup-winning captain is among a handful of former European Tour standouts named "official ambassadors" for the rebranded Legends Tour.
Phil Inglis
In the absence of many star names plying their trade primarily on the PGA Tour Champions in the United States, what was the European Senior Tour, then the Staysure Tour, has always struggled for attention. Nostalgia was its biggest selling point, the circuit reliant on pro-am income to survive.
Although specifics in terms of scheduling and the number of future events are still to be determined, things are going to be different in 2021. For one thing, the Staysure name will be replaced by the rather grand Legends Tour. And for another, Staysure Group CEO Ryan Howsam has assumed a majority equity share in what is, in golf, a unique ownership structure. Working alongside the head of the Legends Tour, Mark Aspland, Howsam, who founded the travel insurance company in 2004, will oversee the tour's commercial strategy.
In that regard, the so-far lack of many recognizable names to build events around has been acknowledged and rectified. Going forward, former Ryder Cup captains Darren Clarke, Mark James, Tom Lehman, Paul McGinley, Colin Montgomerie and Ian Woosnam, along with 2005 U.S. Open champion Michael Campbell and 1999 Open champion Paul Lawrie, will act as the tour's "official ambassadors." They will, according to the press release announcing the changes to the 50-and-older circuit, "play a key role in outlining the tour's vision in the months to come."
"Our major champions, our past Ryder Cup players and captains and our European Tour winners have considerable pulling power," Aspland said. "The accessibility to them offered by our new structure will form the basis of our growth plan moving forward."
Indeed, perhaps the biggest difference will be in what Howsam calls the "alliance format" of the as-of-now undetermined number of 2021 events, in which amateurs will get the chance to play alongside the pros in tournament conditions. An additional focus on the amateur experience, will include a selection of celebrity pro-ams aimed at bringing together the "legends of golf" with others from sports, music and entertainment.
"I see the re-launch of this tour as something which could change the landscape of over-50s golf forever," said James, a seven-time Ryder Cup player. "The alliance format brings a different dimension to competitive golf and will give the players the opportunity to meet a plethora of people and form new relationships, while amateurs will continue to hear the many stories from our lives on tour."
Entry to that sociable atmosphere will come at a premium price. Membership into the "Legends Club" will cost £60,000, a source told Golf Digest. There will also be a dedicated Order of Merit where the amateurs will compete for a place in the end-of-season Tour Final by playing in three-day alliance events at some of the "best golf courses in the world."