The Loop
ESPN8 "The Ocho" is back with even more Ocho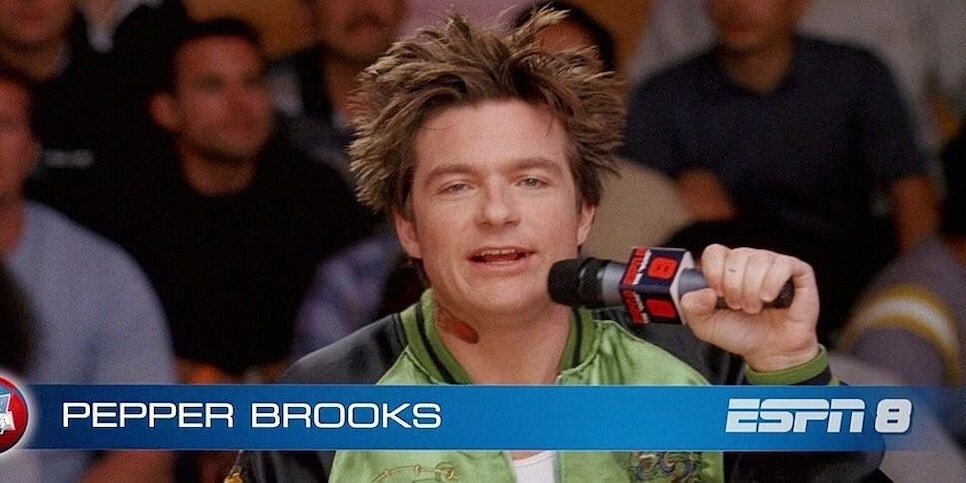 Calling all disc whizzes, cornhole holers, and spikeballers. All dashers, dodgers, and dart pros. ESPN8 "The Ocho"—the pinnacle of random, 2004 Vince Vaughn comedy-inspired sports programming—will be returning to national airwaves on August 8th for an unlikely encore. Take it away, Pepper:
Featuring 24-straight hours of sports best watched after five too many weed gummy bears—from the Cornhole ACL Pro Invitational to the 2006 Johnsonville Brat Eating World Championship—ESPN8 "The Ocho" will hold ESPN 2 hostage for 24 straight hours, beginning with a midnight screening of Dodgeball: An Underdog Story and raging on unabated from there. The TV event of summer, which will also include a Trey Wingo-hosted Sportscenter, a special edition of E:60, and more digital shoulder programming than you can shake a family data plan at, will be brought to you commercial free thanks to the selfless saints at KFC.
Already called your boss (and dealer) to let them know you won't be making it in next Wednesday? Here's the full programming schedule for ESPN Ocho Dos:
Midnight: Dodgeball: A True Underdog Story
2 a.m. SkyZone Ultimate Dodgeball Championship
3 a.m. US Open Ultimate Championships
4 a.m. Spikeball East Tour Series
5 a.m. Cornhole: ACL Pro Invitational
6 a.m. 2006 Johnsonville Brat Eating World Championship
6:30 a.m. 2006 Krystal World Hamburger Eating Championship
7 a.m. World Championship of Ping Pong
8 a.m. Fenway Hurling Classic
9 a.m. Amazing Games: Spain
9:30 a.m. Amazing Games: Korea
10 a.m. Premier League Darts
Noon: SportsCenter on ESPN8
12:30 p.m. Amazing Games: England
2 p.m. The Saber Legion 2018: Awakening
3 p.m. World Sumo Challenge
4 p.m. Women's Flat Track Derby
5 p.m. Best of Chess Boxing
8 p.m. 2018 Dodgeball World Cup
10 p.m. Dodgeball: A True Underdog Story
Happy bingeing, fellow Justin Long reddit page moderators.