The Loop
ESPN layoffs include Dottie Pepper, though her role with CBS Sports will continue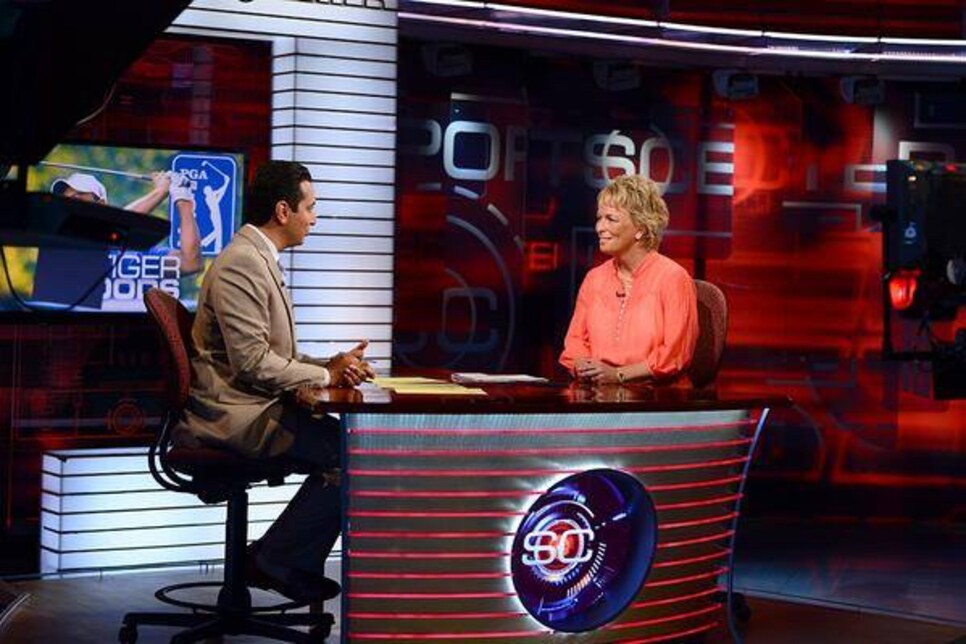 ESPN layoffs on Wednesday touched all corners of its sports franchise, including golf, with Dottie Pepper's revelation that her tenure with the network was over.
"My time with ESPN comes to a close today as I join the sidelines with so many other talented people at the company," she wrote on Instagram. "It was a phenomenal 4 1/2 years of learning from and working with some of the very best in sports television and I will be forever grateful and appreciative of every day I was there."
Pepper joined ESPN in May of 2013 and has served as an analyst, anchor and on-course reporter during live play, as an analyst for SportsCenter and a contributing writer for ESPN.com and espnW, according to the company's website.
Meanwhile, Pepper will continue in her role on CBS Sports' golf telecasts, including the Zurich Classic of New Orleans this weekend.
"I am blessed and fortunate to have such a great job @GOLFonCBS. Back at it this weekend @Zurich_Classic!" she wrote on Twitter.
ESPN reportedly was laying off as many as 100 in a cost-cutting measure in an effort to counter loss of viewers.