News
Escape U.S. Open fescue like a boss with these adjustments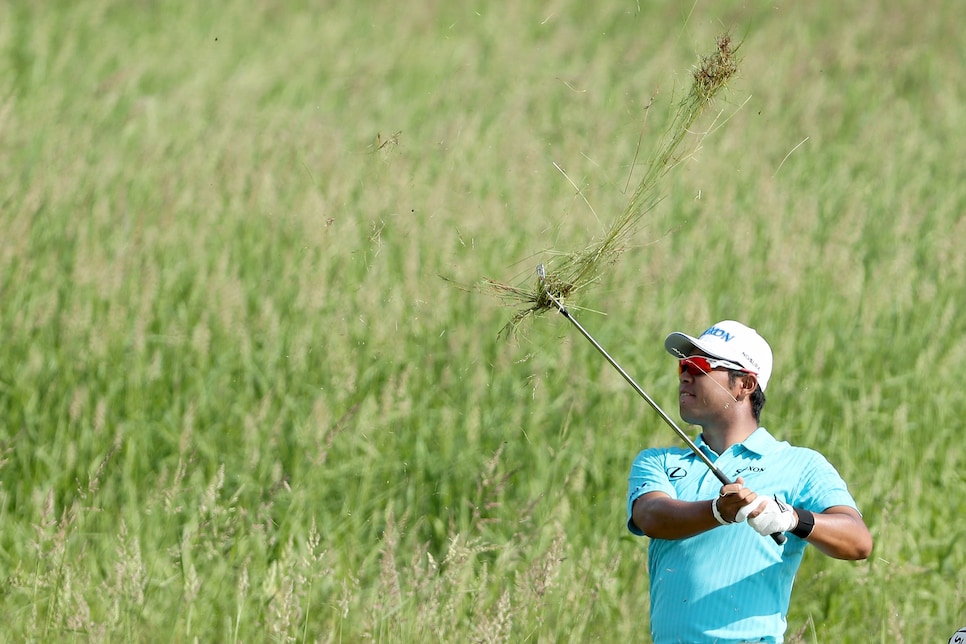 Two of the pre-tournament favorites had very different trips around Erin Hills Thursday. Rickie Fowler was never in trouble and shot an easy-looking 65, while Jon Rahm found fescue with his first two tee shots and shot a 4-over 76.
Having a safety shot to get out of the wispy, tall grass might not have been the difference between shooting a bad round and a contending one for Rahm, but when you find yourself in similar trouble it's useful to know how to get out.
The key, says Golf Digest Best Young Teacher Mike Jacobs, is understanding what the grass can potentially do to your club. Fescue is seductive because its wispiness lets you see your ball fairly clearly. You can be tempted to go after the ball with a normal swing and expect a decent result.
"The grass can grab the club on the backswing, on the downswing or around impact," says Jacobs, who is based at Rock Hill Country Club in Manorville, NY. "If you don't use a club with some loft and make a strong, aggressive swing, you're probably going to get the club stuck and leave the ball in the heather."
Pick the club with the most amount of loft that will get you back to safety--hopefully a pitching wedge to 8-iron, and use your regular setup with a square clubface, says Jacobs. "Make some practice swings in the same kind of grass to get an idea of what you're facing, and concentrate on getting to the ball with the club centered between your arms," Jacobs says. "It's going to feel like you're smashing down right on top of it. If your angle of attack is too shallow, you'll get the club caught up."