News
Els, Harrington, Matthew, Price become honorary members of the Royal & Ancient Golf Club of St. Andrews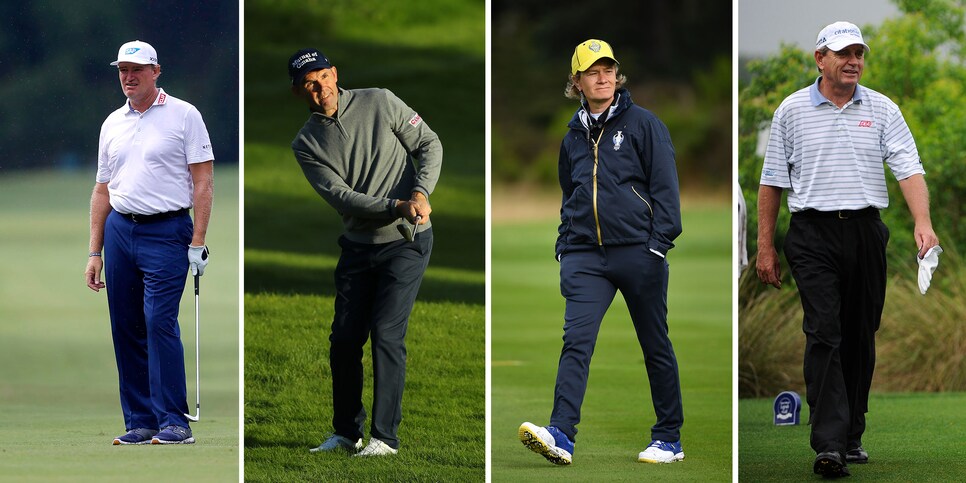 Adding to a distinguished list of luminaries, the Royal & Ancient Golf Club of St. Andrews has announced that Ernie Els, Nick Price, Padraig Harrington and Catriona Matthew have accepted invitations to become honorary members of golf's most famous and influential club.
"I would like to congratulate Catriona, Ernie, Padraig and Nick on becoming honorary members," said R&A captain Clive Edginton in a statement. "They have each distinguished themselves with their long and hugely successful careers in golf. As well as being great champions, they are superb role models for any young golfers to follow and embody so many of the qualities which make golf such a special sport. They have done a great deal to help promote golf around the world and this recognition is extremely well deserved."
Although Matthew was the recipient of an R&A scholarship while a financial studies student at the University of Stirling, of the four, Harrington has enjoyed the most intimate relationship with the R&A. A three-time Walker Cup player in the early 1990s, the 49-year-old Irishman has served as a club ambassador since 2011, "helping to support and promote a wide range of participation, coaching and Rules education initiatives."
Harrington does, however, share common factors with each of his now fellow members. All four are Open champions, boasting a total of 11 major victories between them. All four has or will serve as a non-playing captain in either the Solheim Cup (Matthew), the Presidents Cup (Els and Price) or the Ryder Cup (Harrington). And all four, as the R&A justifiably claimed, "are among the most successful and influential professional golfers of the modern era and are outstanding ambassadors for the sport."
As honorary members, Harrington, Price, Matthew and Els will "enjoy" most of the privileges afforded ordinary members. But not all. While they will be eligible to play in club competitions and own a locker in the famous clubhouse that sits behind the first tee on the Old Course at St. Andrews, none of the four will be asked to pay the annual subscription fee.
The list of past and present R&A honorary members includes Jack Nicklaus, Arnold Palmer, Gary Player, Kel Nagle, Peter Thomson, Robert DeVicenzo, Tony Jacklin, Lee Trevino, Tom Watson, Laura Davies, Annika Sorenstam, Renee Powell, Lally Sagard, Jose Maria Olazabal, Sir Michael Bonallack and, quaintly, non-golfer Princess Anne, daughter of Queen Elizabeth.