The Loop
Erik van Rooyen is spending his Corona quarantine rocking the heck out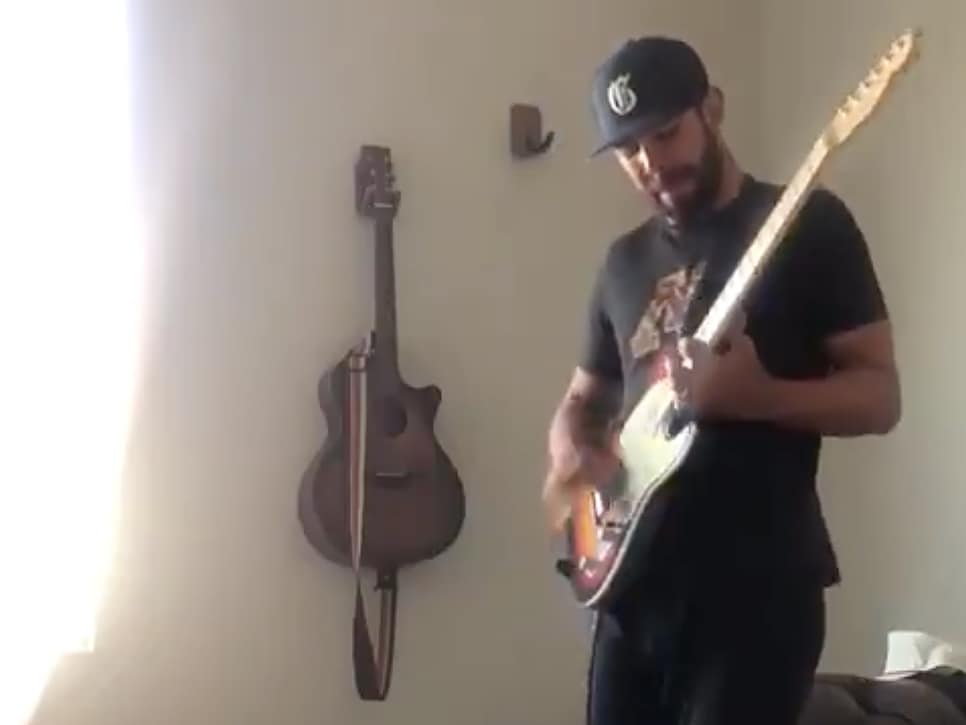 The world is on lockdown. Toilet paper has become currency and canned soup both sustenance and a weapon. Wildlife is returning to the Venice Canals and the streets have become grassy edens where fawns prance and butterflies flit as humanity toils in darkness. But out of the eerie silence, a lone hero has emerged, leading humanity back up from the depths with his righteous riffs. His name?
We've seen Erik van Halen's chops before, tackling the sweet, vocal phrasing of George Harrison, but this time, perhaps inspired by society's collective angst, he's opted for slightly more aggressive fare in the Foo Fighters' "No Way Back." Upon further inspection, maybe this isn't the hope-inspiring battle cry we initially thought it was, but to each their own.
Veiled messaging aside, however, this is still pretty good stuff from van Rooyen, who has stage living room presence to burn and an anvil of a right hand. Hell, Dave Grohl is probably even a little jealous of E-rock's Tele-terrorizing pick attack. As for EVR's joggers, well, let's just say they're no leopard print leather pants. But given what we've been wearing to "work" this week, we have no right to complain.