The Loop
Mike Johnson's February 29 story in Golf World, Buyer Beware, struck home with a bunch of people, especially those who weren't bewaring.
Gentlemen, Referencing your issue of 2/29/08, "Buyer Beware" article.
I purchased a Callaway FT-i driver on eBay on 9/22/07. Almost immediately, I received emails from other eBay buyers who stated they had been ripped off by the seller from whom I had purchased.
I took my club to the Martin's PGA Superstore and asked the club expert to check out my club. He quickly showed me that every single component in the club was counterfeit. Even the head cover was bogus! The club's bar code, when scanned, said the driver was a sand wedge!
I have saved the 24 emails and the club itself to offer to Callaway Golf as evidence. I want the seller and the manufacturer to to face justice. I recall how Ely Callaway fought a constant battle with counterfeiters.
That's Jim Walker, who goes on to say he later bought a real FT-i and loves it.
Arthur Kramer emailed us with a somewhat similar story and a couple of photos. We post one.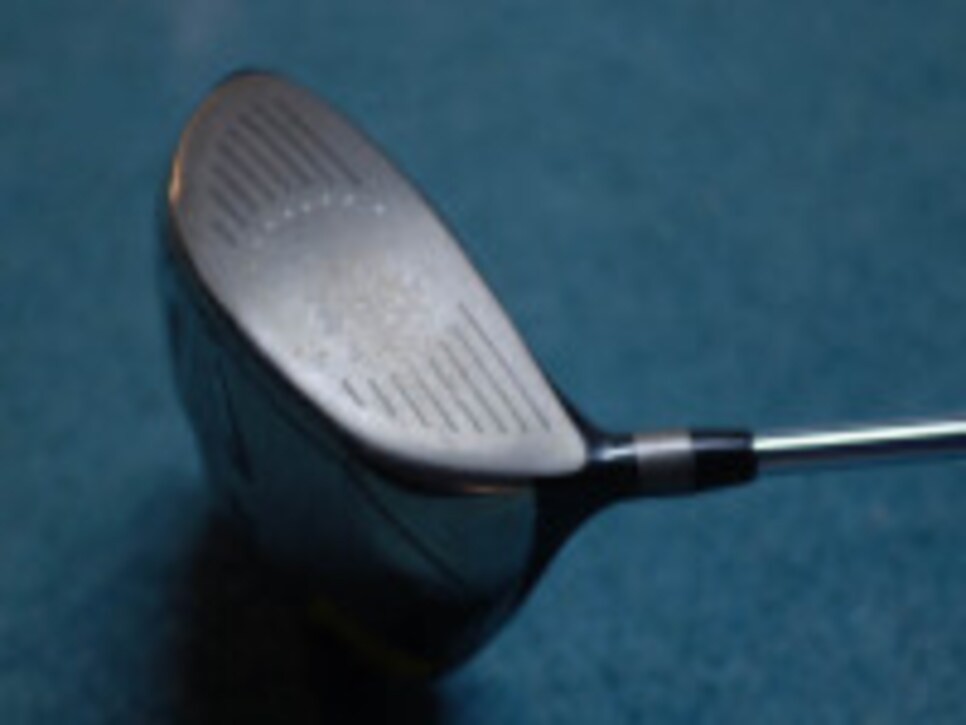 I saw your article about counterfeit clubs and I thought I'd show you one. I bought this on Ebay not knowing it was fake. It was a lot less than a Sasquatch so I really didn't care after I found out. It came out of Canada. I contacted NIKE and they didn't seem to care either. They told me it was fake because the hosel didn't have a serial number. I noticed underneath that the paint scheme was a little wrong too. You can see in the pics that the little marking in front of the 460 is black, it should yellow and the fact that the hosel is too short without the serial number is the other giveaway. Just thought you might like to share this. Thanks, nice mag. If you want to print it, I can take some better pics for you.
All the manufacturers care, Arthur. They're spending a ton to keep this "$240 million scam" from happening.