The Loop
Embrace your inner pack rat with this $19,000 collection of logo balls
For $4 a ball, you can buy a pristine box of a dozen Pro V1s, fresh out of the Titleist factory in Fairhaven, Mass.
Or, for a little more you can load up on a collection of more "experienced" collectible balls rescued by a professional diver in Florida. The only catch? You have to buy the logoed ones as a part of a 3,800-ball collection. It's listed at $19,000, or $5 a ball.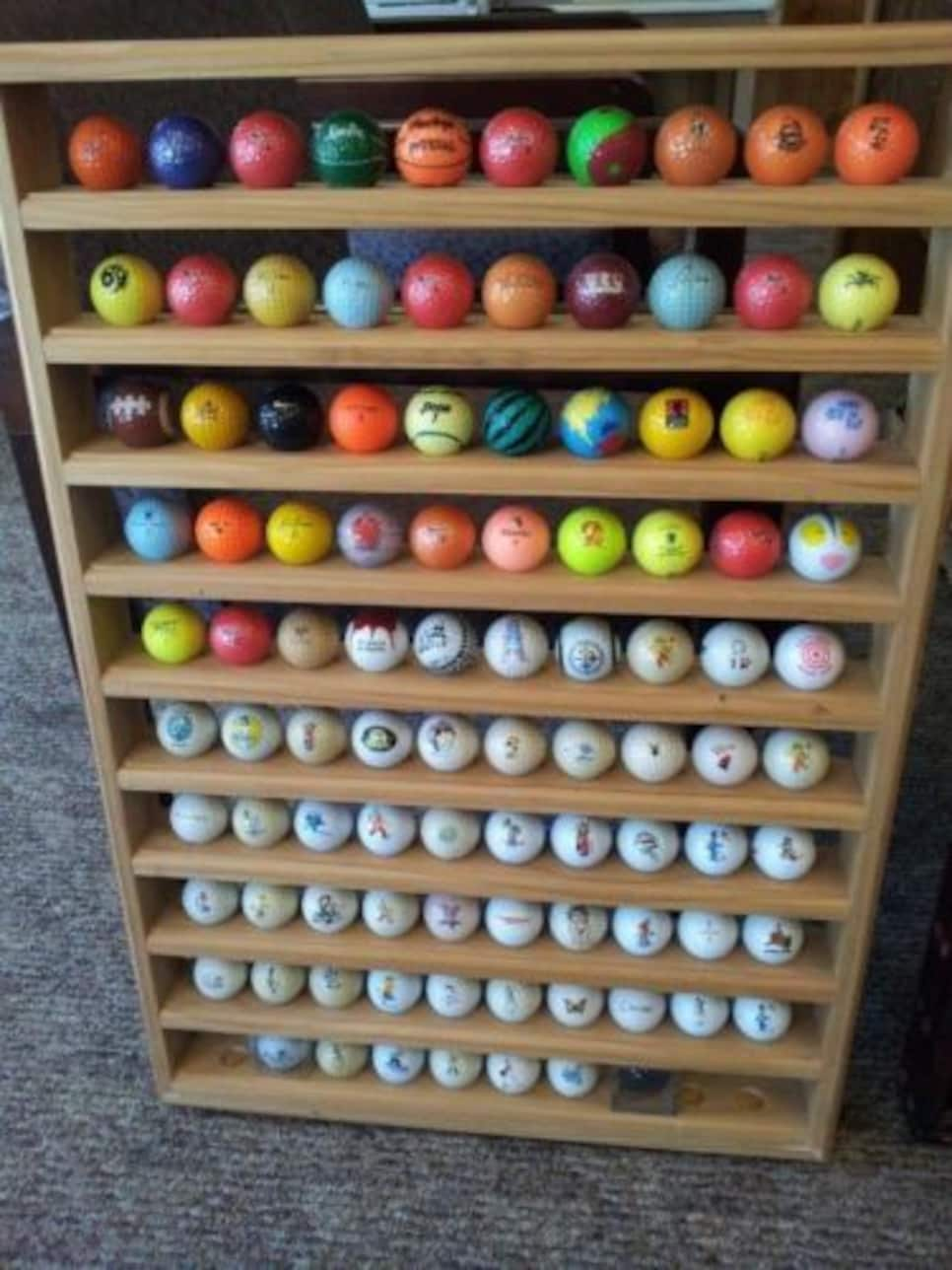 According to this eBay listing, the diver collected the balls over a 20 year stretch from water hazards around Atlantic Beach, Fla. Based on the picture and description from the listing, it includes a wide assortment of sports team and club stamped balls, along with a stash of the ever-elusive two-color Ping balls made in the 1980s and early 1990s. Most of the collection is offered in display racks, with the rest coming in crates.
Whether or not you have enough room between your beer can collection and framed vinyl is a judgement call.