Callaway's Passing
Ely Callaway's son Reeves, founder of Callaway Cars, dies at 75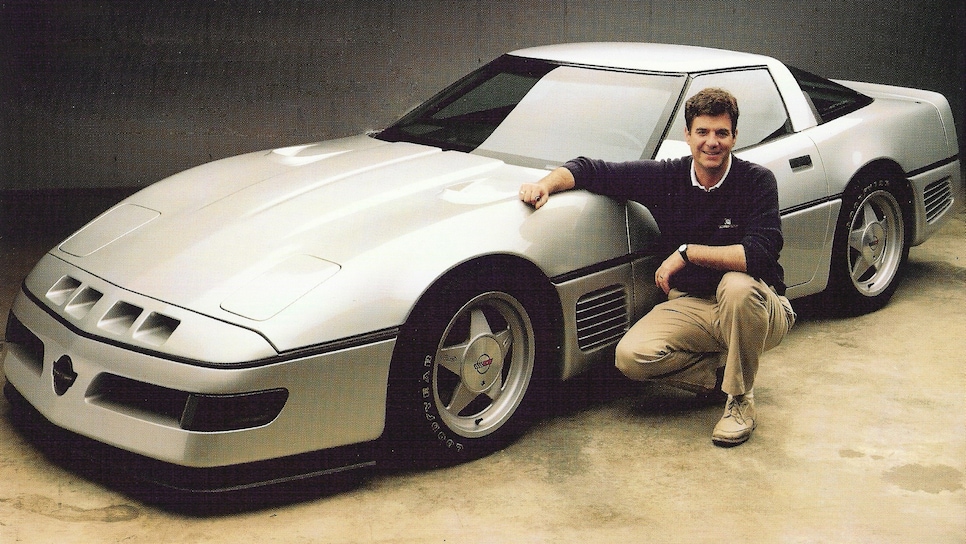 Reeves Callaway with the 'Sledgehammer' Corvette that set the world street legal speed record of 254 miles per hour in 1988, which stood for more than 20 years. (Courtesy of Callaway Cars)
The Callaway name is ubiquitous in golf, but in a certain part of the automotive world it means something completely different and unrelated.
Reeves Callaway—son of Callaway founder Ely—started Callaway Cars in 1977 and became one of the most respected builders of powerful and highly-modified Corvettes, Range Rovers and other models for customers who spent most of their time in the passing lane. Callaway Cars announced Friday that Ely Reeves Callaway III passed away July 11 after a fall at his home in Newport Beach, Calif. He was 75.
Callaway Cars started as a response to the first wave of heavily de-tuned "emissions-era" cars of the mid-1970s. By the mid-1980s, Callaway was putting highly engineered turbo kits into Corvettes and turning them into monsters hidden behind relatively stock looking exteriors. His twin-turbo "Sledgehammer" Corvette set the world street legal speed record of 254 miles per hour in 1988 and held it for more than 20 years.
Callaway's version of the 1999 Range Rover 4.6 HSE had a modified engine and drivetrain, and the 220 limited edition SUVs sold for an eye-watering (at the time) $75,000. His company currently offers modified versions of Chevrolet models ranging from the Corvette trucks to SUVS like the Silverado and Tahoe.
Callaway's pioneering work with high-performance materials like carbon fiber were influential in Callaway Golf's research and development, and in recent years he served as a founding advisor for a start-up developing a blended-wing aircraft for NASA and the Air Force.
World Long Drive champion Kyle Berkshire might use a Callaway driver, but Reeves Callaway was the fastest Callaway on Earth.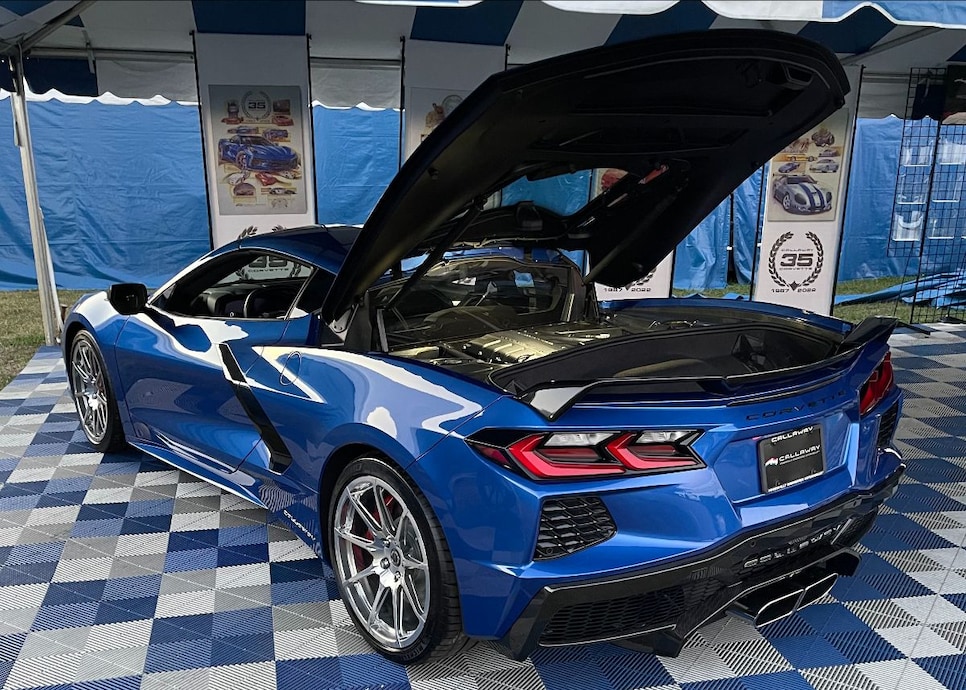 A new Callaway Corvette (Courtesy of Callaway Cars)