Editor's Note: This article first appeared in Fire Pit Collective, a Golf Digest content partner.
Who does what to headline this year's WMPO after Harry and Joel's performance last time around? @feralgolfer
Well, whatever they do, I hope it involves a lot less pasty flesh and doughy torso. The ceremonial removal of their polos by Harry Higgs and Joel Dahmen was zany fun, but some things are best not repeated. It would be a refreshing change if this Phoenix Open is defined by stellar golf, not tomfoolery.
'Elevated' … can these tournaments be labeled anything else?! @nm_cantwell
Over-the-top? Indulgent? It is deeply ironic that as soon as Jay Monahan pronounced that the PGA Tour would not try to fight LIV dollar for dollar he began trying to fight LIV dollar for dollar. At least this Phoenix Open had a Monday qualifier for the dreamers and will feature a 36-hole cut. Behind the scenes, a civil war is brewing about what the elevated events will look like in 2024 and beyond. The top players want small fields and no cut … LIV Lite. The tour proletariat want much bigger fields to maximize playing opportunities, which would necessitate a cut. The secret meeting in Delaware made it clear that a small cabal of players has all the power, so the elevated events are probably only going to get grosser.
As a local, what is the prime month for playing Pebble? It sure isn't February with all the weather issues. #AskAlan @david_troyan
Our best weather months are September-October-November, when the fog disappears and the days are clear and toasty. Regular visitors to the area know this, which is why all of the hotels and golf courses are packed. Under the old tour schedule I always advocated for the Clambake to swap dates with Las Vegas, so Pebble could show off in October and Vegas could slide seamlessly into the West Coast swing. But the folks with the rapacious Pebble Beach Co. would never go for that because they don't want to miss out on a week or more of tee times in the busiest time of the year. Alas, I don't know what the solution is. We'll have to see how the '24 tour schedule shakes out; I expect a lot of upheaval. Pebble could/should be a marquee event, so every option needs to be on the table for moving it to the spring or summer.
Would Pebble be a good course if it was in the Midwest? @ddavies2006
This is like asking, Would Derek Jeter have slept with so many models if he wasn't captain of the Yankees? Some things just are. Let's say the eighth hole doglegged over nondescript prairie grassland instead of the Pacific F'ing Ocean. It would still be a stout par 4 but would your heart pound the same way standing over the approach shot? Of course not. You can't penalize Pebble Beach for being Pebble Beach. And I always submit that 11, 13 and 16 are underrated, and 2 and 3 are fun risk/reward holes that get no love. So deal with it.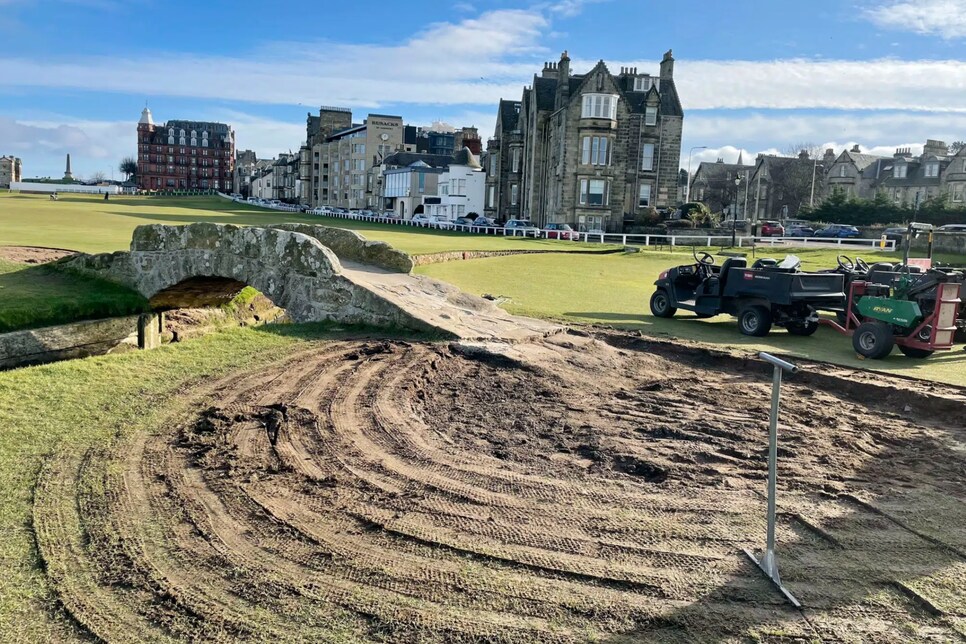 The move has to be LIV players competing in DPWT events in between LIV events, right? It would be great for the tour and Ryder Cup, TV rights, sponsors and it solves the World Ranking point issue. @JerryB78champ
Oh, yes, I'm sure Keith Pelley is quietly praying that his tour loses the ongoing arbitration case and all of his most popular players who have defected for LIV are allowed to compete on the European Tour. As you note, this would be the way for LIVers to get OWGR points and many would flock to the Euro tour. The ensuing domino effect could be quite impactful, as these players qualify for the European Ryder Cup team and/or play well enough to warrant captain's picks, with the entire season to mend fences with colleagues. If Team Europe is taking LIV players then Team USA would probably have to as well, for competitive and antitrust reasons. That could open the door for a detente between LIV and the PGA Tour. So a lot potentially hinges on an obscure UK court case!
How big of a miss is it that the winner of the Waste Management doesn't get a huge dump truck like the Genesis or the Schwab gives away a car to the winner? Imagine Jon Rahm posing in a giant green and yellow dump truck trying to figure out where the hell he's gonna park it. Huge miss. @luke_peacock #AskAlan
This is the best idea I have ever heard. And might be enough to lure King Louis away from LIV.
In his recent burst of communications, Phil said he's never been injured. Is that true as far as you know? How many 35+ golfers can say that? Seems very rare. @SusanSSL
Well, Mickelson did break his leg skiing and missed three months of tournament play in 1994, and he popped his wrist in 2007 and had to sit out the U.S. Open. But he is correct in saying he has been remarkably injury-free. This is a credit to good genetics, Phil's unseen work as a yogi and kickboxer and John Daly's old maxim, "You can't pull fat."
Will the Green Jackets give Rory McIlroy the career Grand Slam by ignoring all protocols and pairing him with Patrick Reed every round at this year's Masters (making victory a foregone conclusion)? #AskAlan @HenriDeMarsay
Those good ol' boys are too polite for such a thing. I do miss the muckrakers at the old USGA, who often came up with mischievous pairings. Who among us will ever forget the heavyweight trio of Brendon de Jonge, Shane Lowry and Kevin Stadler?! The blowback on that one—Lowry called it a "mockery"—appears to have scared the USGA straight. So I'm afraid Rory is going to have win another major all on his own.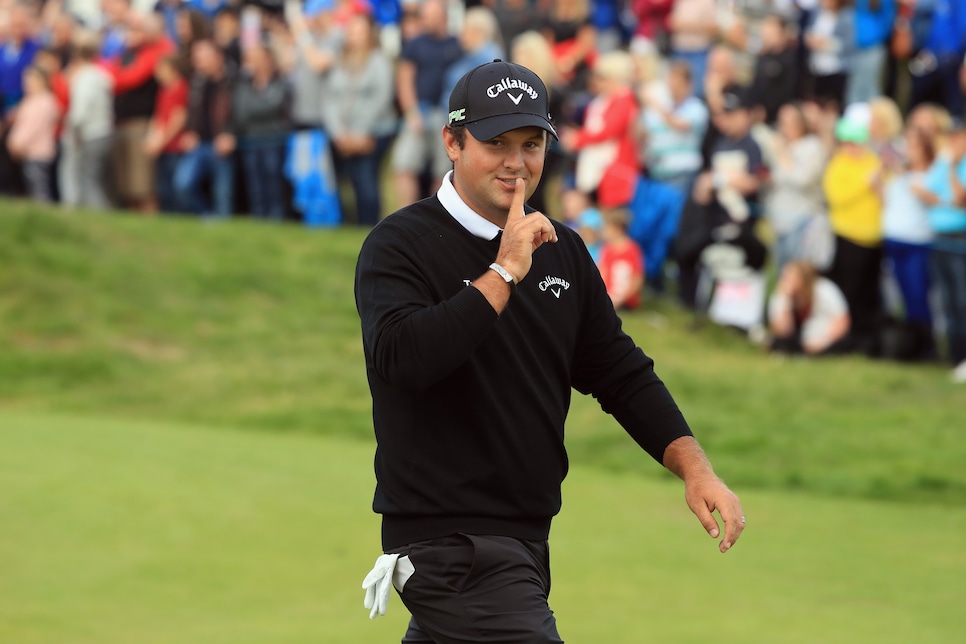 What are your thoughts on joggers? (The clothing item, not the humans.) @TeddyGreenstein
They're fine but require common sense. In the spirt of my white belt rule—you can't wear one if your age or waist size is over 34—I think joggers should had have a Rule 32: That's the minimum inseam and maximum age of the person wearing them.
Who wins a PGA Tour vs. LIV Tour Ryder Cup style match? @JayVanesa
Oh, LIV all the way. Those guys would play with righteous indignation, fueled by grievance and victimhood. That's a powerful cocktail!