Yay?
This bonkers Edmonton Oilers stat is both shocking and pathetic at the same time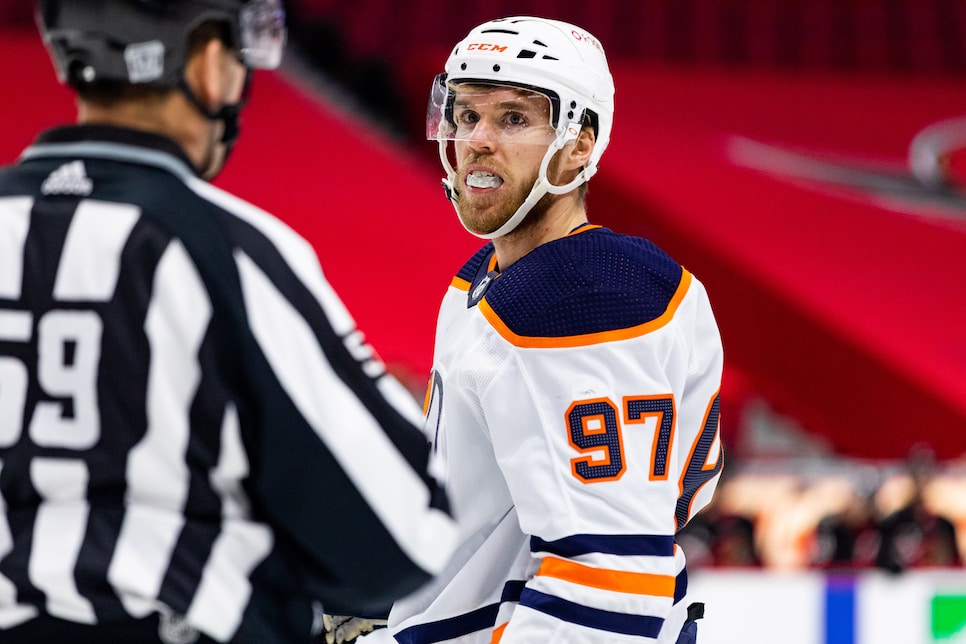 Normally, when (insert player or team) does something for the first time in (insert however many years), it's cause for celebration. Nothing beats accomplishing something for the first time in a long time, or the first time since someone last accomplished it, or... you get the point.
However, the Edmonton Oilers won't be celebrating this bonkers statistic from Tuesday night. What the Oilers did, or, more specifically, what Connor McDavid and Leon Draisaitl didn't do, was something the franchise hadn't done since November 28, 2017, and it's both shocking and pathetic at the same time:
On one hand, you could argue that McDavid and Draisaitl are just this good and this important to the team. On the other, you could argue it's downright embarrassing for the franchise that the team can't win a game UNLESS these two tally a point. This would highlight a severe lack of depth on the roster, which would explain why the Oilers have made just two postseason appearances in the last 14 seasons. The front office has simply done a terrible job of building a contender despite having two of the top five point scorers in the NHL.
What's really funny/sad about this is that Draisaitl and McDavid both had prime chances to keep this ridiculous streak alive late in the game. With 12 seconds to go and a 3-2 lead, Draisaitl ripped one toward the empty net and rang it off the pipe. Moments later, McDavid fired one from the blue line that was blocked in front of the net by Ottawa's Thomas Chabot:
If you wanted to be really nitpicky, the stat should read: the Oilers win a game where neither McDavid or Draisaitl** record a point for the first time since November 28, 2017. (*they both almost scored on an empty net though) (*they barely beat the worst team in the NHL). Too much of a mouthful, I guess.