Editor's Letter: To Absent Friends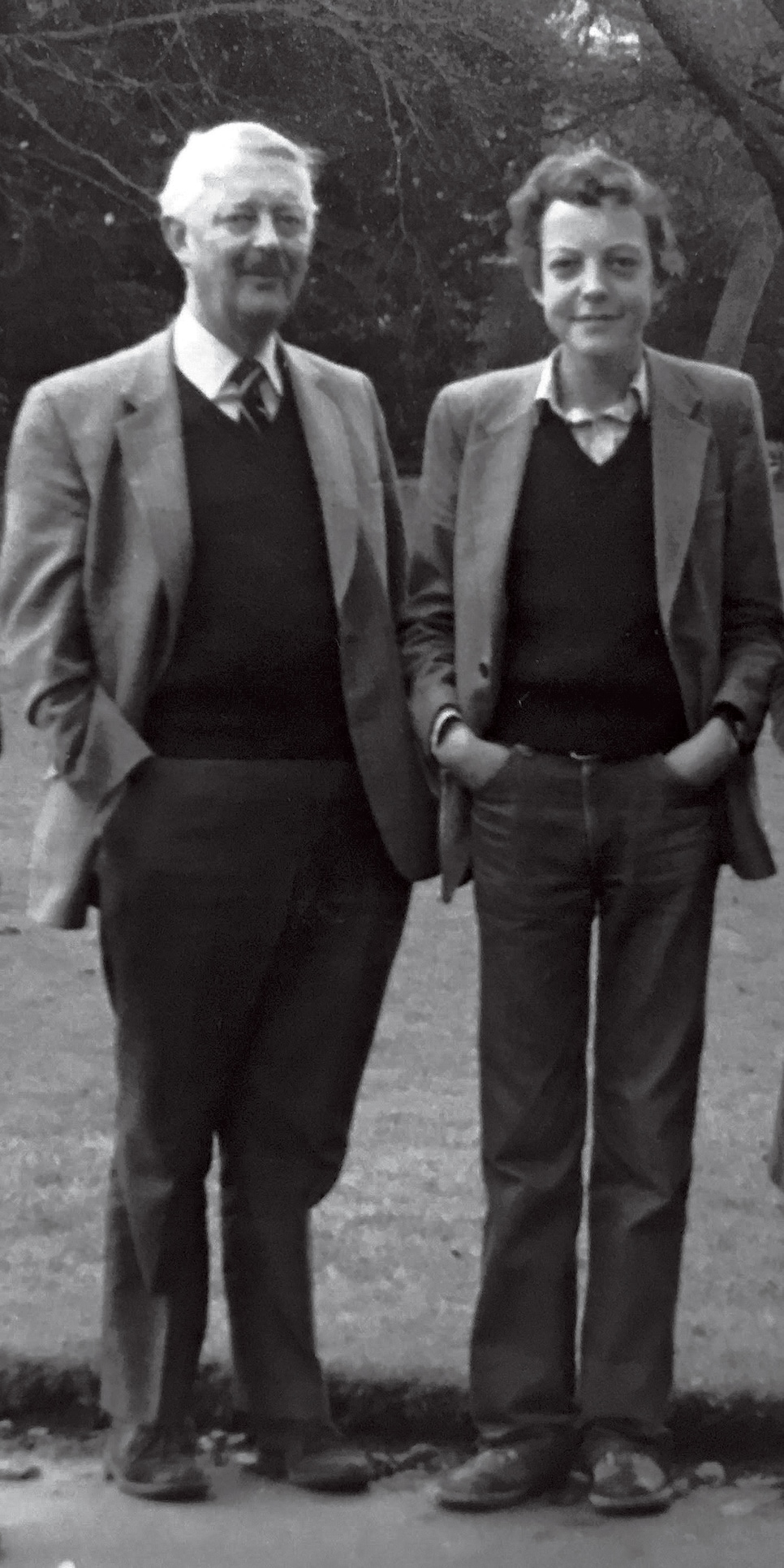 Peter Dobereiner, one of the great British sportswriters of the 20th century, introduced me to an Italian red wine called Amarone that has come to hold an extraordinary meaning for some golfers.
Amarone della Valpolicella, its full name, is distinguished among all other wines that typically are made from grapes harvested, immediately crushed and fermented. The grapes for Amarone come from older, mature vines that are picked later in the season and left to dry for 120 days, loosely stored on straw mats to allow air circulation all winter. The process is called appassimento or raisinate. The grapes practically become raisins by the time they're crushed, losing 30 to 40 percent of their weight and developing an intense concentration with a strong 15 percent alcohol level. Amarone in Italian means "the Great Bitter," but its full-bodied taste is transcendent.
For many autumns, Peter would travel from his home in Pratts Bottom, England, to play golf at Pine Valley in New Jersey, where he was a member, and in the evening after the rounds, our friends would toast each other with Amarone. In the mid-'90s, he had to cancel a trip because of the onset of an illness that would eventually take him, and he told his friends missing Pine Valley was like missing Christmas. The next summer, with his days growing short, he came back to tour Pine Valley for the last time and share his last bottles of Amarone.
Twenty-two years have passed, but on those special days when kindred spirits gather for golf and dinner, the Amarone is still brought out, and we toast to "absent friends" and the eternal camaraderie we golfers share.
These sentimental thoughts came to mind this month when reading John Barton's essay "My Last Round". The former executive editor of Golf Digest, John has physical conditions that are taking away his ability to walk and play golf, so he decided to choose his time and place for a final swing. There's a poignant moment when he stops to call his father on the 12th tee, which could have only been made better with a glass of Amarone in his hand.
Where would you want to play your last round of golf? We put the question to the experts—Golf Digest's Course Ranking Panel:
Augusta National 46.3%
Cypress Point 20.1%
The Old Course 11%
My home course 6.3%
Pine Valley 5.7%
Pebble Beach 3.9%
Royal County Down 3.3%
We also put it to golfers at large on Twitter. The vast majority answered "my home course," but the clear individual winner was Augusta National, getting named four times more often than the next-most picked: the Old Course at St. Andrews. Pebble Beach was third.
"If you don't say Augusta, I question your love for golf," tweeted Billy in Nor Cal. Tweeted Ray Polakovic: "All other answers are incorrect."
I put the question to our staff. Architecture Editor Ron Whitten said Sand Hills in Nebraska, where his ashes will be scattered—adding, "hopefully, not soon." Guy Yocom picked his home course in Utah "in the embrace of old friends and memories." Likewise, David Owen (who writes about not his last round from the tips and the far-forward tees at TPC Sawgrass) also named his home course "with my pals." Mike Johnson said, "Cypress Point, but I'd probably walk off after 15 and 16 and call it a golf career."
I like that thought, but wherever it is, I'll want to get to the 18th hole and the clubhouse for an Amarone della Valpolicella, a bottle I've been saving from the year Dobereiner drank his last. It's something I'll identify with in my old age—shriveled like a raisin, perhaps, but riveting, mesmerizing, better contemplated than consumed, smelling of melted chocolate, pencil lead and warm saddle leather that builds to a resounding finish.
THE TOP 10
Another question asked of the Golf Digest Course Ranking Panel: If you had only one course to play the rest of your life, what would it be?
1.) Cypress Point 35.3%
2.) Augusta National 19.5%
3.) Pebble Beach 15.6%
4.) National Golf Links 6.4%
5.) Pine Valley* 5.3%
6.) Pacific Dunes 3%
7.) The Old Course 2.6%
T-8.) Fishers Island 2.3%
T-8.) Shinnecock Hills 2.3%
10.) Merion East 1.9%
*not a timid soul among them