Editor's Letter: The Hangover Cure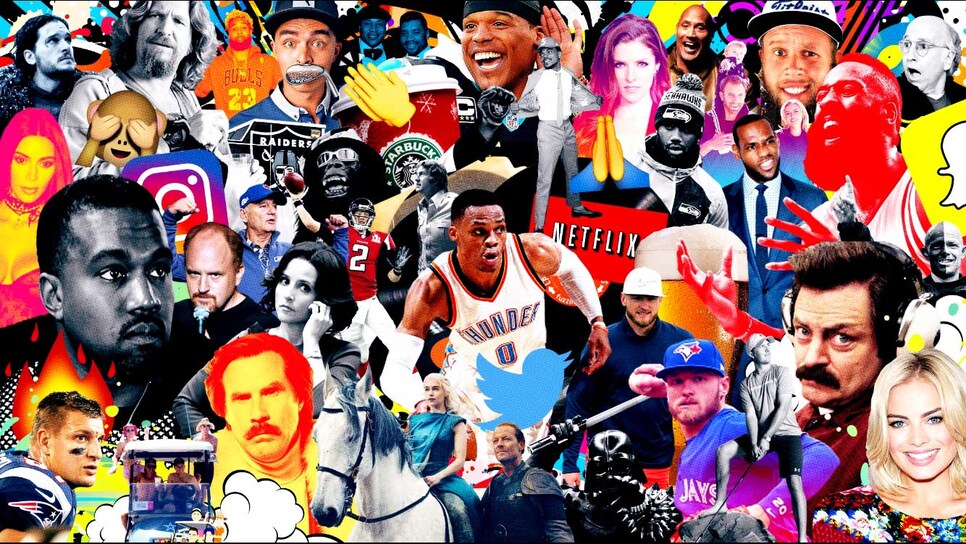 "I can't give up golf," Bob Hope liked to say. "I've got too many sweaters." That might be another reason for golf's indomitable strength in the face of changing culture and economic ups and downs. Despite some doomsayers, the numbers are looking positive for the game's health now and in coming years. Green-grass, 18-hole participation has been roughly flat over the past decade, but the National Golf Foundation reports:
▶ Beginning golfers grew to a record 2.5 million, up nearly 14 percent (2015-'16).
▶ Committed golfers—who account for 95 percent of rounds played and money spent—rose for the first time in five years, 19.5 million to 20.1 million. More than 96 percent of them say they're likely to continue playing golf in the future.
▶ Green-grass golfers are off 1.2 percent, but when you include the growing number of alternative forms of golf popular among young people (for example, Topgolf and simulators), participation is up 3 percent, to 32 million.
▶ Nongolfers who express interest in playing golf is up to 12.8 million—double what it was five years ago. If you include those who are "somewhat interested," it's 40.6 million, and more than a third of them are millennials (18-to-34-year-olds).
▶ "Junior golf is steady at 2.9 million, but this group is becoming more diverse," says Senior Editor Mike Stachura, who studies market trends for Golf Digest.
These stats seem to match what we're seeing in Golf Digest's audience growth. This spring we relaunched Golf World as a news-and-tours website for what the NGF calls "committed golfers," and we started a separate vertical site called The Loop for casual fans, including "nongolfers who express interest in playing golf." For the first time, "unique monthly visitors" exceeded five million on GolfDigest.com, edging past our five million monthly readers in print (the magazine circulation is 1.65 million with an estimated three readers per copy).
Who cares? I think you do, because unlike a lot of other sports fans, golfers are shareholders in this community. We want to see the game strong and more people playing like us.
Golf World and The Loop are part of the GolfDigest.com experience. Sign up for daily emails, and you can follow along on Facebook, Twitter or Instagram. "We don't expect golfers to live in a golf bubble," says Digital Editor Sam Weinman. "We know our common ground extends beyond the boundaries of the course, and that golf is just one part of a frenetic modern lifestyle. At The Loop, the game is a hub, but the spokes extend in disparate and unpredictable directions.
"Though it feels like a fairly radical departure, we've actually done this sort of thing before. For years, Golf Digest has covered 'golf lifestyle,' which at one point meant hand-rolled cigars and profiles of CEOs who frequented locker rooms with deep mahogany walls and leather chairs. Now The Loop is meant for all of us—those of us who change our shoes in the parking lot, who wolf down a beer and a granola bar at the turn, and who spend 18 holes running through a dialogue of sports, movies and underrated hangover cures."
I was talking with an old friend, Barney Adams, who is known as a golf innovator and optimist. He pioneered the golf infomercial, low-profile fairway woods and the Tee It Forward campaign. Barney believes in encouraging younger golfers, but the stat he cites is about geezers: "By 2030, the U.S. population will increase by about 12 percent, but the 65-and-over crowd increases some 55 percent. Yikes!" It turns out Barney's projections are pretty accurate. According to the U.S. Census, the population age 65-74 is about to soar—climbing from 21.7 million in 2010 to 32.8 million in 2020 to 38.6 million in 2030. With Americans living longer and healthier lives, and with retirees typically playing more golf, participation is likely to grow. Says Barney: "Message to course owners and operators: Here comes an opportunity—this is the age group that really supports the game."
Public and private course operators need to focus on three things:
▶ Getting golfers to play the right set of tees. (Move up!)
▶ Providing instruction for juniors and seniors (most pros don't know what it's like for Advil to be a food group).
▶ Offering tee times and events for like-minded golfers to play together. Barney says: "I've found there's a direct relationship between available games and successful operations."
Another innovator, Tom Friedman, was recently making the case to me that we all want to feel part of a community, connected by matters of the heart. In this world of rapid change and high stress, when we're pulled in a million ways, golf might be that connection. Young or old, we eventually come to realize: Having a game is what life is all about.