Pros just like us
This tour pro berating himself after a missed putt is the most relatable video you'll see this week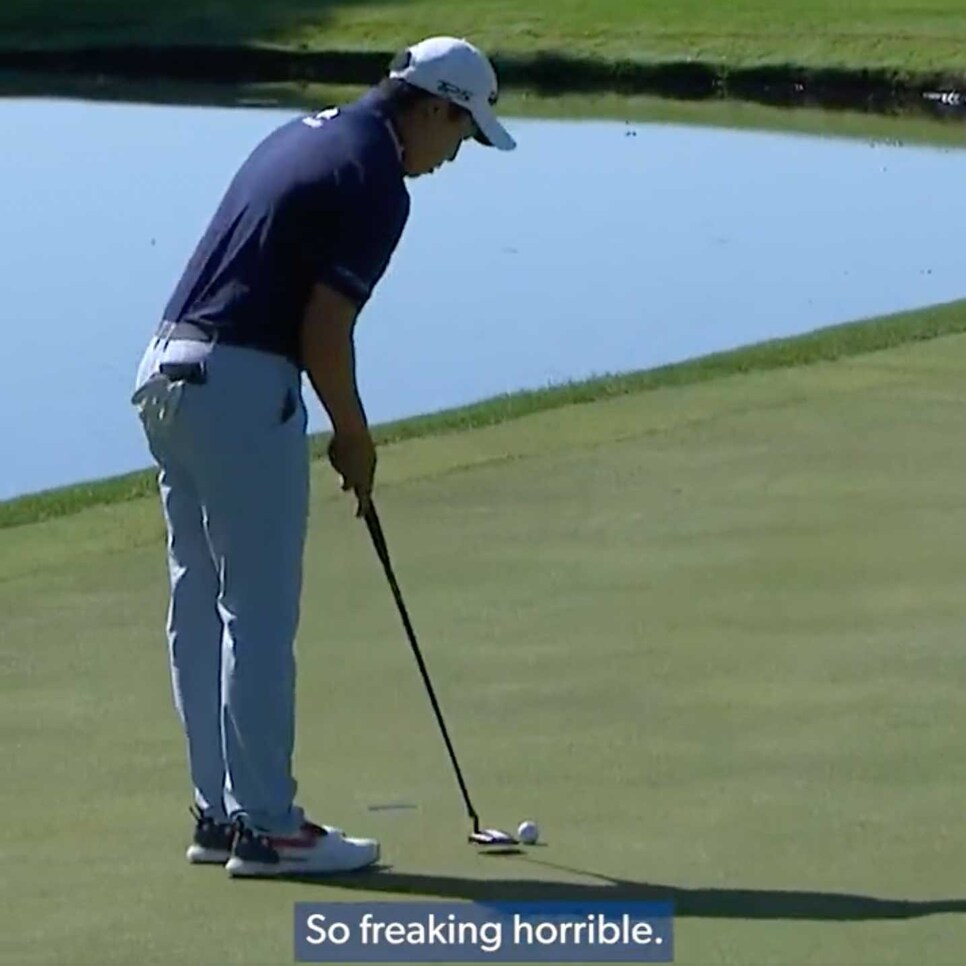 I like to consider myself a fairly even-keeled person when I'm playing golf. I try not to get too frustrated when things go sideways during a round, knowing that the sport is hard and I'm not all that good at it, so expecting anything resembling consistent play, much less respectable, much less consistently respectable, is unrealistic. However, like many who play the game, there are moments when it sends me into the dark corners of my mind, places where negative self-talk can no longer be held in, but instead boils to a level that would make Bob Rotella cringe.
I explain all this in light of the video that surfaced from Sunday's final round at the John Deere Classic. It shows PGA Tour rookie Dylan Wu and the scolding he unleased on himself at TPC Deere Run. Wu had a six-foot putt for birdie on the par-5 10th hole, and he missed it left with a bit of a jerky lipout. He then unleashed an inner monologue that showed no mercy, bathing himself in indignation.
"You're so bad this week … absolutely freaking awful the entire week … literally awful freaking putting dude."
That was only the beginning. Here, have a listen:
When I saw this video, I knew what my first reaction was supposed to be, and I knew what my first reaction actually was. I was supposed to think, Wow, he's really being hard on himself. He needs to cut himself some slack if he wants to salvage the round.
But what I really thought was: "Wow, I'm not the only one who dresses himself down for little things. Even PGA Tour pros do it."
Impressively, Wu made the par putt, then made three birdies in his seven holes, eventually posting a closing 66 that moved him from a tie for 61st to a tie for 43rd. Sadly, the difference between me and a tour pro was once again made clear. When I berate myself, birdies aren't the usual result. Somehow Wu was actually motivated by his scolding. How the hell did he manage that? And he calls himself a golfer!!