Ace alert
Watch Kevin Streelman make a hole-in-one, then give the exact reaction you'd expect from Kevin Streelman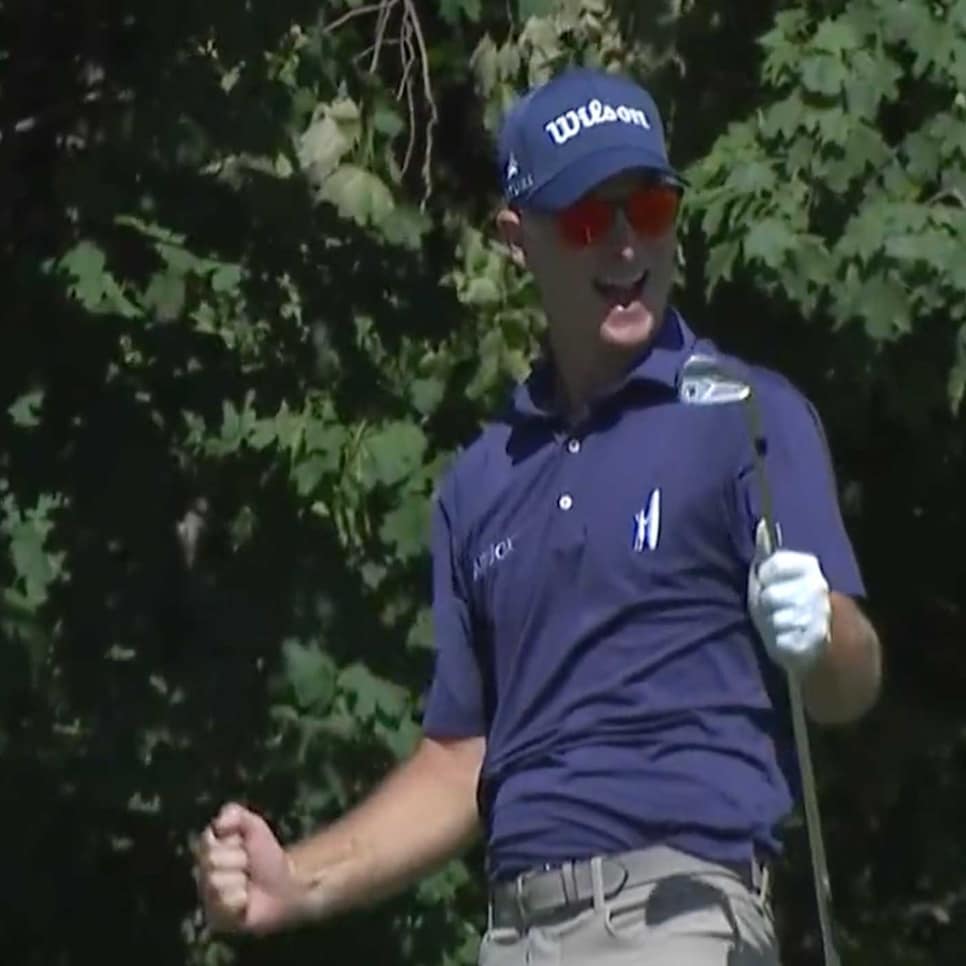 Kevin Streelman was tied for 57th to start the final round of the John Deere Classic, giving him an early tee time to finish out what had been a ho-hum week at TPC Deere Run. The PGA Tour veteran knows from days like Sunday, where the grind of finishing out a tournament in relative solitude can require some self-motivation.
To his credit, Streelman, 43, already had made three birdies on the day, inching himself up the leaderboard while paired with Morgan Hoffmann, when he stepped to the tee on the par-3 12th hole. And then this happened:
In 15 years on tour, this was just the second hole-in-one in Streelman's career. The first came at the 2008 EDS Byron Nelson Championship.
Given the long time between aces, we expected a little more of a reaction from Streelman upon seeing the ball go in the hole. But after further review, that little dance … well it feels very on point for 43-year-old Duke graduate, doesn't it?
And did you watch his caddie try to do the fake high five thing? The high jinks was starting.
And it got even more "Dad jokes" funny when Streelman pulled his ball out of the hole and seemed to engage with somebody off to the side of the green as if he was going to toss him the ball … only to do this.
Seriously?!? The pump fake? That's what you've got?!?
Like we said at the start, early morning Sunday rounds are a unique beast. So when we tease you here, Kevin, we hope you take it well intentioned. It's almost solely based on jealousy.