Podcasts
'Seminole had a better field than the Honda': PGA Tour rookie dishes on exclusive event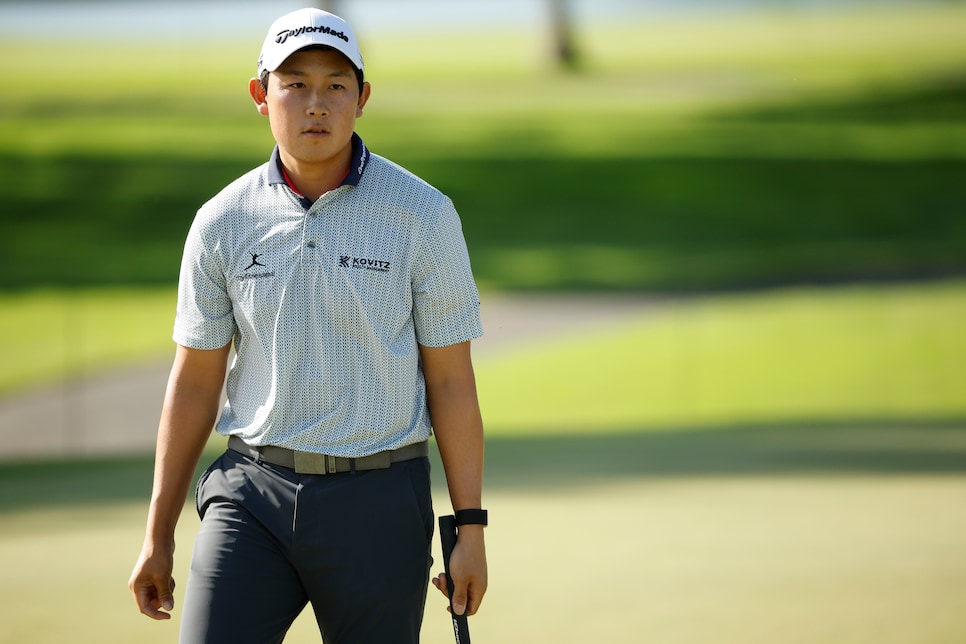 It remains one of the great "golf nerd" moments on the calendar each year - the reveal of the Seminole Pro-Member tee sheet, usually tweeted out by Andy Johnson of The Fried Egg. When it hit social media on Monday, most golf fans had a similar thought: is this a better field than the Honda Classic had?
Dylan Wu, a PGA Tour rookie who tied for 30th at the Honda Classic and then played in the Seminole Pro-Member a day later, all but confirmed that notion on this week's episode of "Be Right."
"It was my first time playing Seminole, I was paired with Luke Donald, fellow Northwestern guy," said Wu, who played for the Wildcats golf team from 2014 to 2018. "It was great to play out there, it's crazy, like the Honda Classic was fun to play in, but the field at the Seminole Pro-Member was better than the Honda. There was five of the top 10 players in the world, Rory [McIlroy] was playing, [Patrick] Cantlay and [Jon] Rahm. Tom Brady's a member. It was just cool to see all the big names that come just for one day to play the course. One of the best courses I've ever played, probably the best course I've played in Florida."
Unfortunately, Wu didn't get to meet Brady, which was on his to-do list. But that didn't put a damper on what was one of the best golf experiences of his life to date.
"It's a course you can see literally every hole, no matter where you are on the property, which is really unique. It's like 98 acres of property and you can see a couple miles across, versus some courses you just have hole by hole. We had a great time, me and Luke have played a couple times being Northwestern alumni and me turning pro, and I'd played with him in college a couple times. We just had a great time. You're not invited there to grind it out and be super serious, it's just a fun time and everybody is there to play some good golf and have fun and play an amazing golf course, and that's kind of what it was."
Wu's rookie season hasn't gotten off to the most Cameron Young-like of starts, but the 25-year-old has made six of nine cuts and he picked up his first career top 20 at the Sony Open. This week, he'll tee it up in the PGA Tour's alternate-field event, the Puerto Rico Open, where he'll look to rack up valuable FedEx Cup points.
Please, have a listen to our full chat with Wu below, where we also discussed why he chose Northwestern, his incredible Korn Ferry Tour win at the Price Cutter Charity Championship last July, and much more. Plus, our Arnold Palmer Invitational picks.