The Loop
Dustin Johnson's focus was sport psychology 101. Here's how to get some for your game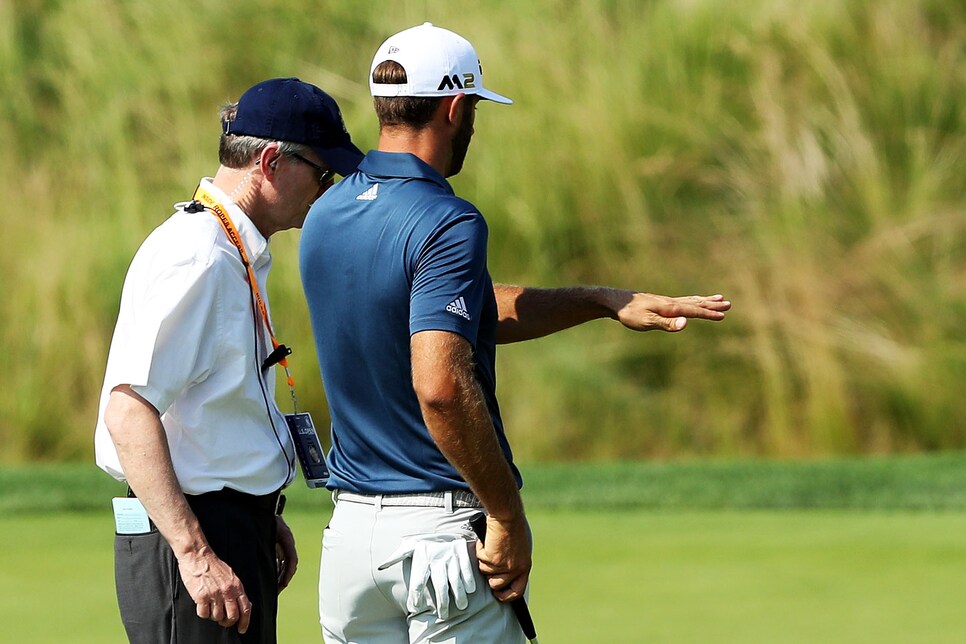 Dustin Johnson had plenty of superlatives attached to his game. "Closer" wasn't one of them.
A bomber with incredible physical gifts, Johnson's rap had always been that he struggled under the brightest lights.
Johnson was on the business end of one of the most disruptive ruling (or non-rulings, depending on the timeframe) in the history of golf, getting forced to play his final seven holes at the U.S. Open without knowing if he was going to be hit with a one-stroke penalty for his ball moving on the fifth green.
After learning about his scoring purgatory in an extremely unorthodox meeting with a rules official on the 12th tee -- that the USGA would determine his penalty later, after he finished -- how did Johnson respond?
"The whole week, Dustin seemed to be sizing up shots much more than he has in the past, and he kept doing his same thing," says top Maryland teacher Bernie Najar, who is based at Caves Valley Golf Club in Owings Mills. "He had this crazy stuff going on, and it didn't make him rush or press to try to 'make up' the shot."
A perfect example of the new calm came on 18, when Johnson was standing over his approach shot. A camera beeped directly behind him, and Johnson had to reset after a glare and a word behind him. "You saw there that he had a clear, concise plan for every shot, and he wasn't afraid to back away," says Najar. "He locked back in, and made a great swing."
Johnson's potential distraction came in the form of a rules dispute, but the tools he used to glide through work the same for adversity in the form of a bad shot or a bad score on a given hole. "If you're a 12- or 15-handicapper, you're going to have your share of rough holes," says Najar. "If you have a game plan for your round that anticipates a rough patch like that, you're going to be mentally prepared for it when it happens. Then you can avoid the real round killer -- letting a bad hole compound itself into three or four in a row."