News
Dustin Johnson's arrival at Erin Hills unclear as he waits on birth of second child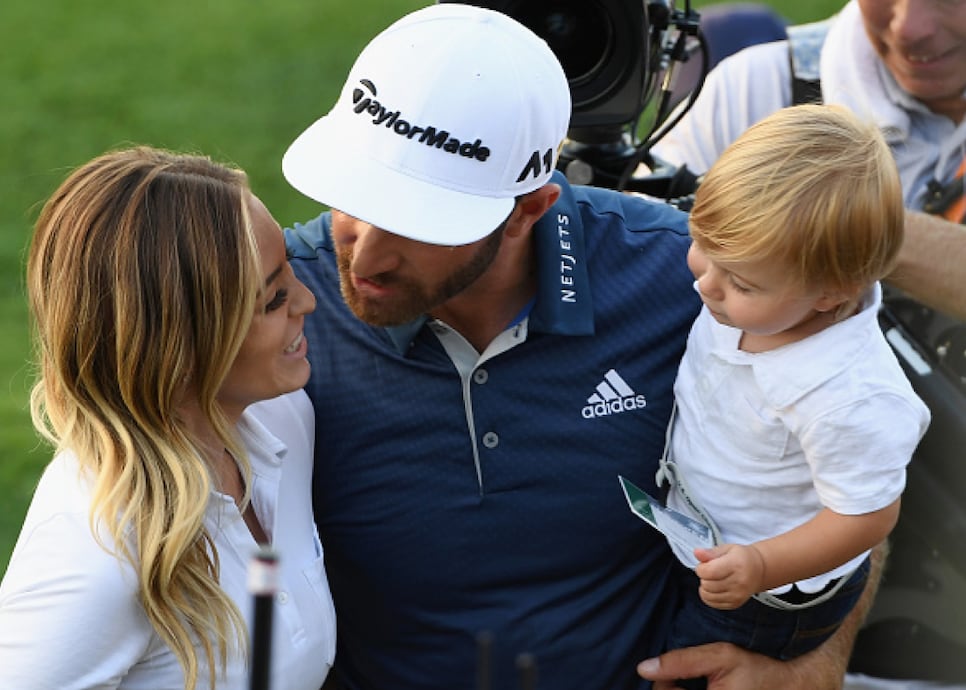 ERIN, Wisc. -- Players started getting to Erin Hills over the weekend in preparation for the 117th U.S. Open. But Dustin Johnson wasn't one of them. And exactly when the defending champion will arrive isn't entirely clear.
At issue is the birth of his second child. Johnson's fiancée, Paulina Gretzky, had yet to deliver the baby boy as of Sunday morning. It's expected that she'll have the baby late Sunday or Monday. Depending on the baby's arrival, the world's top-ranked player isn't likely to get to Erin Hills until sometime Monday and isn't expected to practice until Tuesday at the earliest.
Johnson, whose pre-tournament press conference is scheduled for 4 p.m. local time on Wednesday, already played two practice rounds at the course after missing the cut last week at the Memorial.
"He really liked the course and feels like it sets up beautifully for his game," said David Winkle, Johnson's agent. "He feels good about the venue and the state of his game."
The last player to successfully defend at the U.S. Open was Curtis Strange in 1989.
Johnson, who didn't play in the Masters after suffering a back injury the Wednesday before his opening tee time when he slipped on a few steps wearing socks in his rented home in Augusta, is scheduled to tee off at the Open for his opening round at 8:35 a.m. Thursday alongside 2014 and 2015 U.S. Open champions Martin Kaymer and Jordan Spieth.