News
Dustin Johnson says he'll make return at Wells Fargo Championship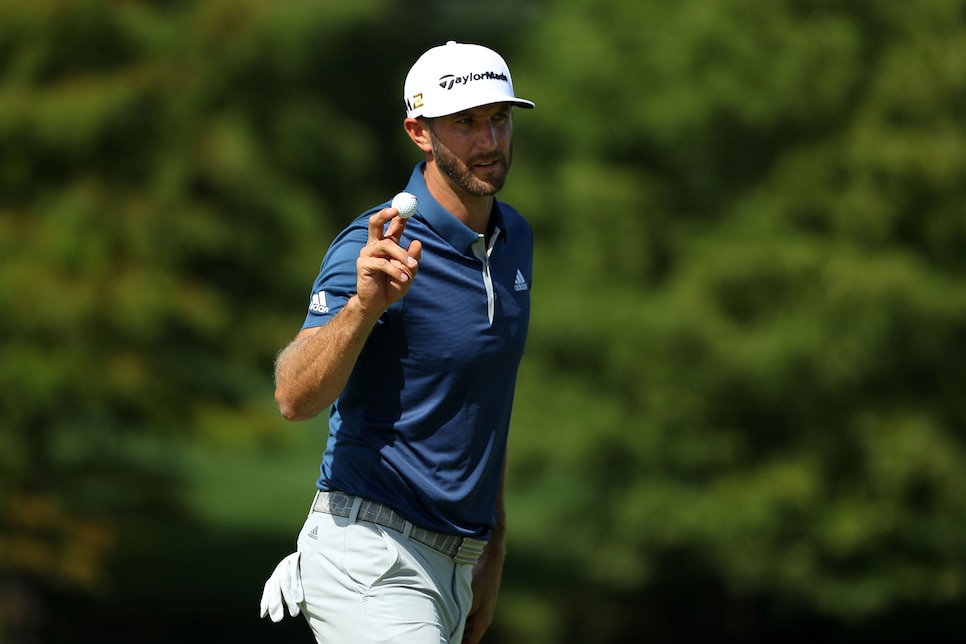 In our last check-in with Dustin Johnson, the World No. 1 was recovering in Florida from his fall down a staircase prior to the Masters. Although Johnson was still sore, he was treating the injury with "active rest," which included riding an exercise bike, a range of motion movements, stretching and soft tissue work. According to Brian Wacker, Johnson was adamant he'd compete in May's Players Championship, possibly prepping with the Wells Fargo Championship the week before.
On Thursday, Wells Fargo officials confirmed that the 32-year-old will play in the event. The tournament, typically held at Quail Hollow, has moved to Eagle Point Golf Club in Wilmington for the 2017 competition, as Quail Hollow is hosting the PGA Championship later this summer.
"We certainly are excited that Dustin will be joining us in Wilmington in a few weeks," said tournament director Kym Hougham in a press release. "More importantly, we are glad that he is OK and will be returning to the PGA Tour."