DJ Being DJ
Dustin Johnson reveals the not-so-shocking approach he'd take as Ryder Cup captain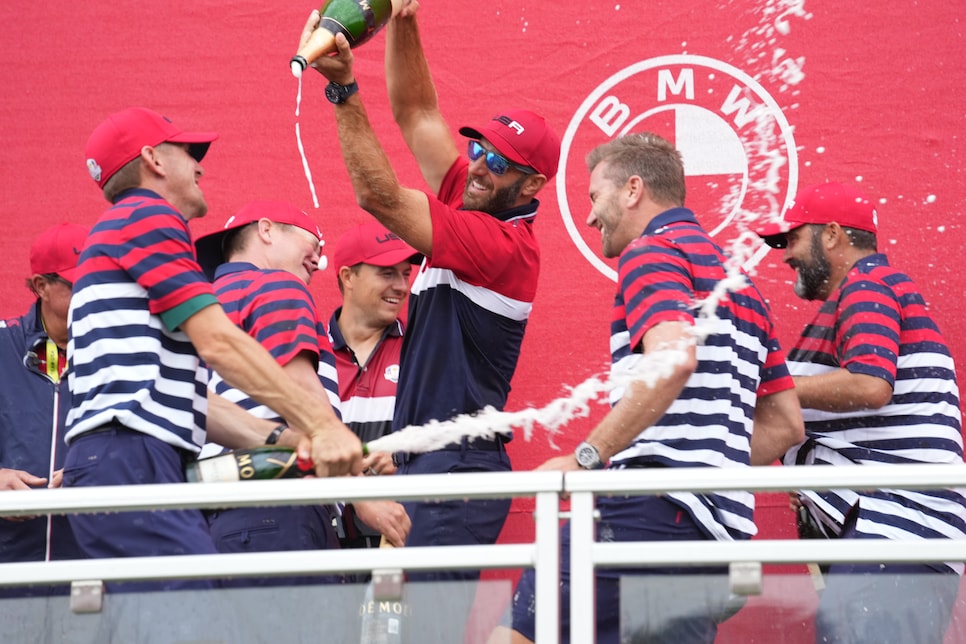 Darren Carroll/PGA of America
Dustin Johnson put forth an all-time performance during Team USA's historic rout at the Ryder Cup last month. But despite clearly having a lot more great golf in him, he's already fielding questions about being captain someday as the young squad's oldest member. By far.
"Yeah, I would love to do it one day," Johnson told reporters on the eve of the CJ Cup. "Yeah, I think it would be fun. I think I would be a good captain. Yeah, it's something that I definitely would like to do at some point."
And then the two-time major champ revealed why he thinks he'd be a good captain. And the answer will absolutely shock you.
Just kidding. It's exactly what you'd expect DJ to say.
"Well, I feel like I would let the guys just do their thing," Johnson said. "I think that's most important."
Yep, Dustin Johnson is the biggest lock ever to be the ultimate players' coach.
"The players are very good," the World No. 2 continued. "I don't need to tell them how to play a golf course or tell them what to do, but just put them in the situation where they can succeed. I feel like I've got a good relationship with most of the players out here, and hopefully I'll be out here long enough to where I'll know the guys that are going to be on the team."
Actually, forget about being a players' coach. Considering the shape he keeps himself in, he's probably a pretty safe bet to be a player-coach someday as well.