News
Dustin Johnson just misses the flagstick from 375(!) yards at the WGC-Mexico Championship
We've come to expect the world's best golfers to hit the ball even farther than usual thanks to the high altitude at this week's WGC-Mexico Championship. But the world's best golfer, Dustin Johnson, still stunned fans -- and a fellow Ryder Cupper -- with one tee shot in particular.
The Club de Golf Chapultepec features a drivable par 4 to start, but the par-4 second, although not long by today's standards, was not designed to be reached in one shot. It's a dogleg-right that measures 375 yards. And it wasn't long enough for DJ, who decided to take a ridiculous line off the tee during Friday's second round. Check it out as his drive nearly hops off the flagstick before settling in the rough behind the green:
Here's how the drive looked on Shot Tracker: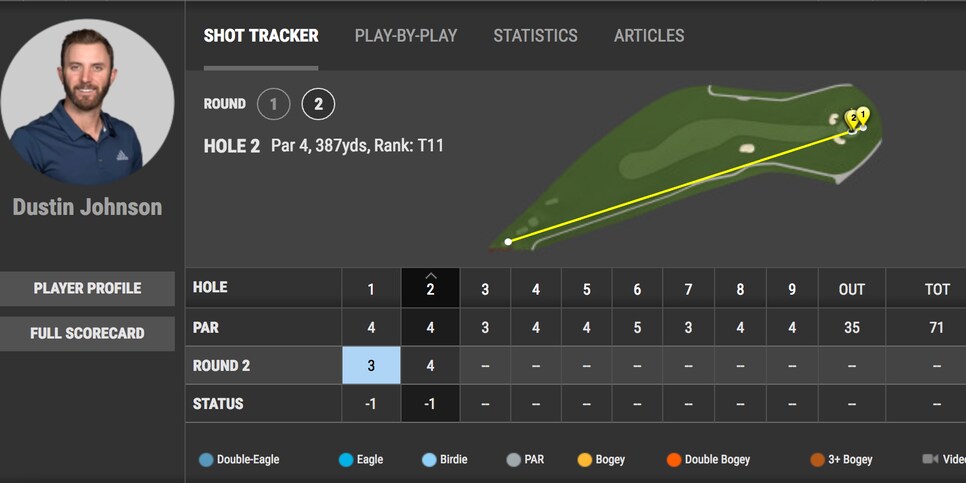 As you can see, Johnson failed to get up and down and walked away with a disappointing par. Still, his tee shot had golf Twitter talking. Here's what Chris Woods, who was watching live coverage of the event, had to say of Johnson's latest Herculean effort:
But Friday's launch was quite a feat of strength as well. And the latest reminder to fans and even fellow tour pros that DJ possesses a different gear.