News
Dustin Johnson injury update: DJ mobile, pain was in an "under control" state before bed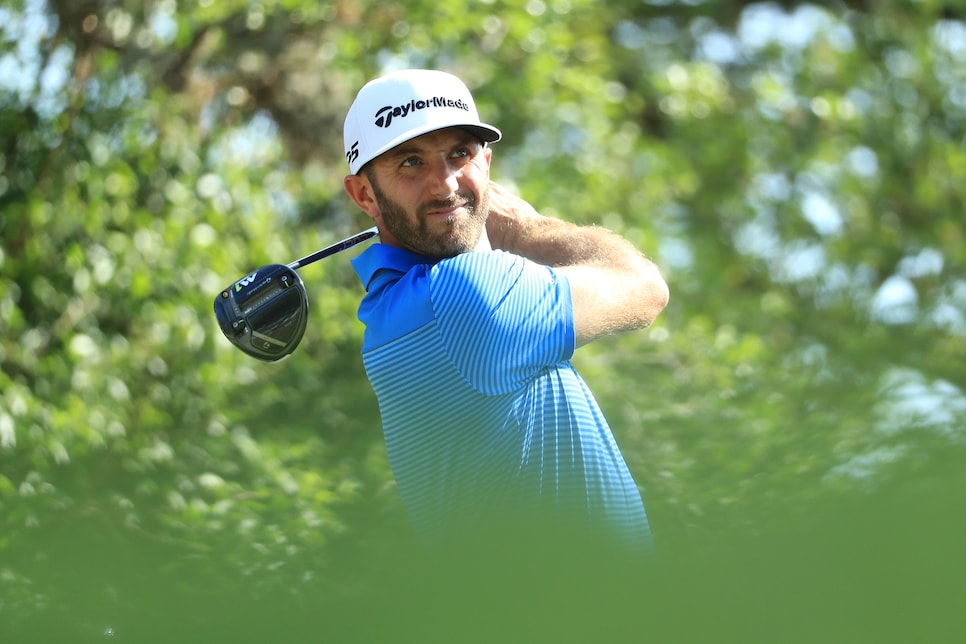 Though first-round action is underway at Augusta National, the main storyline Thursday at the 2017 Masters is the condition of Dustin Johnson. The 32-year-old, who's won three consecutive tournaments heading into Augusta, fell down his staircase Wednesday afternoon, putting his tournament status into question. Johnson was experiencing pain on the lower left side of his back below the rib cage, commonly referred to as the quadratus lumborum -- or QL -- muscle.
From Golf World's Tim Rosaforte, Johnson's team reports that the World No. 1 player is progressing, and that he hopes to play on Thursday.
"We got him to the point where he got mobility," said Johnson's trainer Joey Diovisalvi. "He was up and moving around and definitely going in the right direction. He was very much in an under control point going to bed last night.
"He was walking around, a lot more mobility, took a couple of practice swings slowly without a club."
"The main goal was to control the pain overnight to minimize stiffness and avoid spasms this morning," said physiotherapist Dr. Ara Suppiah. "The team acted very quickly, which makes a huge difference in getting control of the situation and prognosis."
As for Johnson's mood, Diovisalvi said Johnson was good, but disappointed.
"Obviously disappointed that he fell. He told us, 'I'm going to do everything I can to go out and play tomorrow,'" said Diovisalvi. "That basically is his attitude. He was playing with Tatum. Life sometimes happens. He's not angry or upset, I'd say more discouraged."