Equipment
Driving distance continues to rise: PGA Tour stat increase doubles from 2017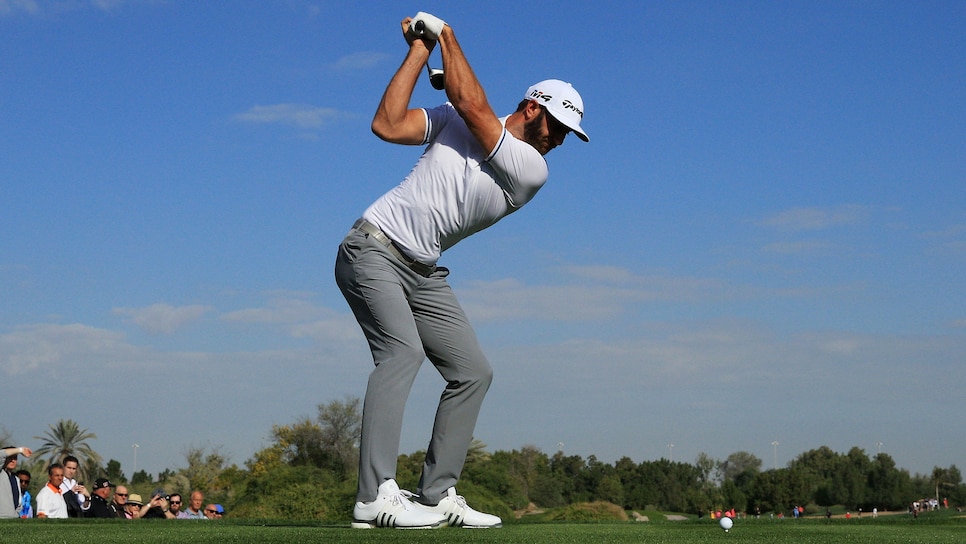 Andrew Redington/Getty Images
It has been said that figures don't lie but liars can figure. And with the completion of the 2017-'18 PGA Tour season, it's time to figure out whether it was the former or the latter as it relates to the ramped up debate on driving distance.
What the USGA once described as a "slow creep" in distance exploded in 2018—at least on the PGA Tour. Driving distance leapt from 292.1 yards to 296.1—a four-yard, one-year increase. That came after a 2.1-yard jump the year before, a number that caused the USGA and R&A to launch the Distance Insights Project, an 18-month, comprehensive study that will blend data with input from virtually all of the game's stakeholders, including everyday golfers, via online and telephone surveys.
Though some who have participated feel the questions have been biased toward a negative impression of distance, there's no denying at the elite level that the game's best have gotten longer. Fourteen players averaged 310 yards or more this past PGA Tour season and 60 topped 300 yards compared to 7 and 40, respectively, the year before.
The reason for such increases, however, are still to be determined. USGA CEO Mike Davis stated at the U.S. Open that "one set of rules is very important to the game long term," seemingly inhibiting the possibility of rules bifurcation.
How things will play out, then, remains unclear. What is known is this: the discussion itself will undoubtedly remain spirited.