News
USGA, R&A announce outside firm to lead global research project on distance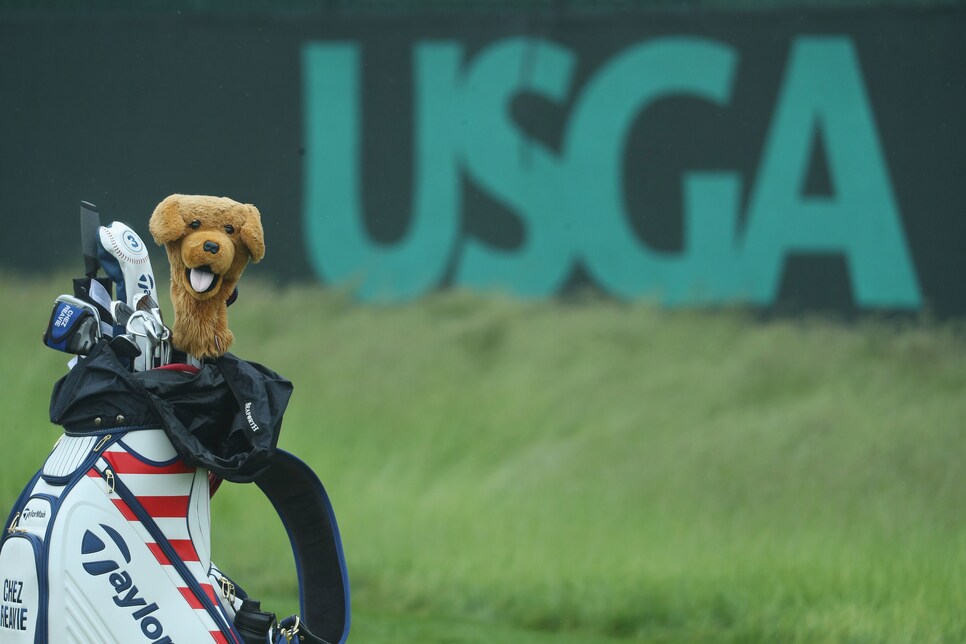 Warren Little/Getty Images
The USGA and R&A's investigation into the distance topic, the so-named "Distance Insights" project, will now employ an outside market research firm to ask golfers and non-golfers alike around the world what they think about distance.
That outside research firm, Sports Marketing Surveys, is an international group with experience working with golf organizations and even a string of golf equipment companies to provide consumer and market research. What is their mission with golf's ruling bodies? On one hand, it's doing the heavy lifting of understanding the global picture of distance in golf, or, according to Monday's announcement, "how distance in golf has impacted them over their full golf experience, if at all, and its projected impact into the future."
Of course on the other, using an outside research firm also will at the very least ensure that whatever decision might be made by the ruling bodies is not going to have the appearance of being a foregone conclusion concocted in the halls of Golf House in New Jersey and the R&A clubhouse in St. Andrews. That seems important given that the leaders of both the USGA and R&A have issued statements of fairly pointed concern about driving distance over the last two years.
For now, though, there seems to be a concerted effort from the ruling bodies to get input beyond the numbers produced in its annual Distance Report, which focuses on the professional tours and to a much lesser extent distance at the recreational level. More than hard numbers and yards, this new arm of the Distance Insights project will likely be about opinions. That focus was front and center when the USGA and R&A announced the Distance Insights project in May.
"This is not about a ball rollback," Rand Jerris, the USGA's senior managing director of public services, told Golf Digest in May. "We are looking at distance in a very holistic way. I think we see this research resulting in multiple insights, multiple recommendations and multiple solutions. … We need to broaden the discussion, get a variety of perspectives and re-set the conversation about distance."
Right now, that conversation continues a trend that is a mix of shifting numbers at the professional level and anecdotal disagreements about what those numbers might mean. Currently, the PGA Tour is on pace to set a record for average driving distance at nearly 296 yards. That would be an increase of almost four yards over last year and almost seven yards over the last two years.
That big jump can be viewed in a different context, however. A 296-yard average would only be five yards more than the average in 2011. That means distance is increasing about 0.7 yards a year over the last seven years. That number is perhaps less alarming when viewed against the rate of increase from 1995-2002, which was more than three times greater than what's been seen recently.
Those turn-of-the-century distance numbers led the ruling bodies back then to release the Joint Statement of Principles on distance. In it, the USGA and R&A made clear "any further significant increases in hitting distances at the highest level are undesirable," although it did not specifically indicate what action might result if such a situation were to occur.
That action could come once the Distance Insights research project is completed, bolstered by the SMS's global survey of distance in golf. The full report is expected some time next year.
The SMS research will be conducted in multiple languages and countries. Although the specifics of the SMS research project have not been released, a few things are already clear. The ruling bodies identified twelve "stakeholders" that will be the focus of the survey. Each group will be asked similar distance-related questions, as well as questions related to their specific segment.
The twelve stakeholder groups are: The research will focus on 12 stakeholder groups: golf championship committees; course facility professionals/managers; facility maintenance providers, including superintendents/greenkeepers; golf administrative organizations; golf course architects/construction professionals; golf equipment retailers; golf equipment manufacturers; golf professionals/teachers; golfers; media; non-golf stakeholders; and tournament golf spectators.
That's sure to be a mountainous collection of diverse opinion on the subject and ultimately, sifting through it and learning from it seems in line with USGA Executive Director Mike Davis's assessment of the distance debate in a meeting with media before June's U.S. Open.
"People have feelings about what they want to see, but really I think we are just saying, 'We see some concerns in the game in terms of the future, and shame on us if we don't start to think about it,'" he said. "That doesn't mean we have a solution, and that doesn't mean we're going to do something. All we've committed to do is this project. That's all we're going to do, and some time in the future we'll address what does this all mean and what are the things we need to do."