Well Played
Tour pro who made the cut after checking out of hotel and booking flight home delivers classic quote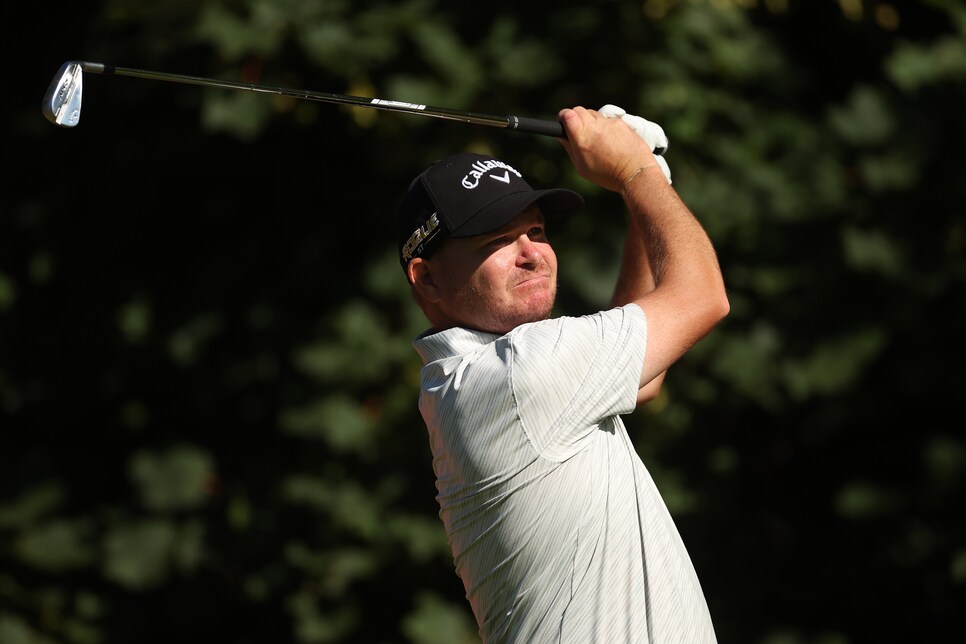 The good news? James Morrison made the cut at this week's DP World Tour event and will earn a check. The bad news? A good chunk of whatever money he makes will go toward undoing all the premature travel changes he made.
According to the 37-year-old Brit, he played so poorly in Thursday's opening round of the Made in Himmerland (actual tournament name) that he checked out of his hotel room and booked a flight out of Denmark. But he'll be sticking around for the weekend now after firing a 62 on Friday.
"I played dreadful yesterday," Morrison told reporters after. "I've checked out my hotel, booked a flight, bags are in the car. Gone and shot nine under par this morning."
Hopefully, he gets some kind of players discount because booking a weekend hotel last minute—not to mention canceling airfare—is pricey! Then Morrison added a quote that perfectly sums up the sport: "Golf's a stupid game."
It sure is, James. It sure is.
What's funny is that it's not like James shot 80 in the first round. He shot an even-par 71. Sick "DREADFUL" playing, dude.
But the two-time European Tour winner was well outside the cut line at an event where low numbers are being fired left and right. Current leader Ross McGowan is at 15 under after going 62-65 and there are a bunch of players who could still pass him by the end of the day at the time of this post (Morrison is currently in the top 15).
The 62 could end a rough stretch of golf for Morrison, who finished T-44 at last week's European Masters, but had missed three consecutive cuts before that. Maybe he should start packing up on Thursday nights more often.