News
Downside of Tiger-mania: No one sees course-record 63 at Quicken Loans National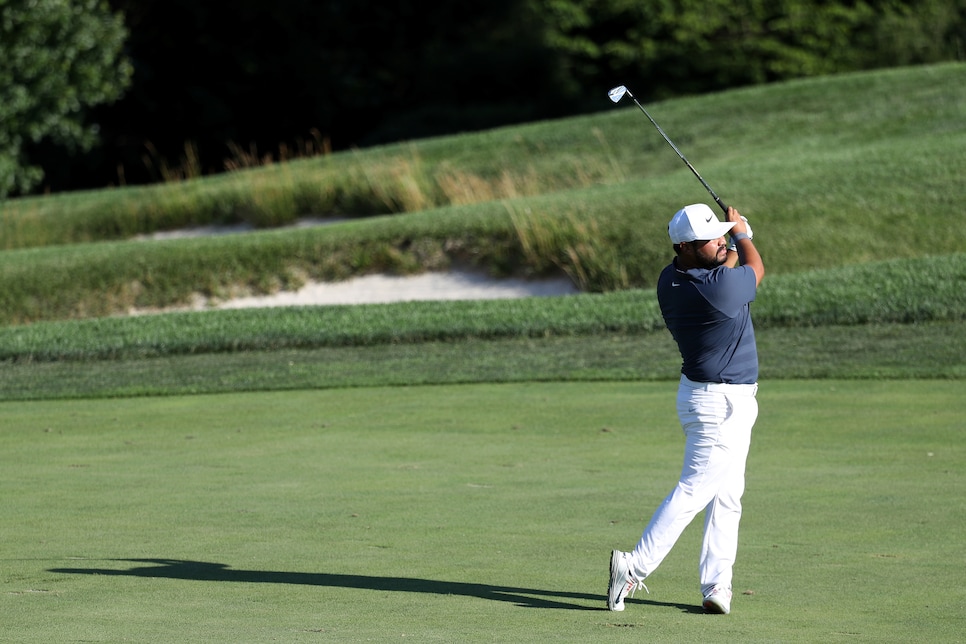 The return of Tiger Woods has been a boom for TV ratings and ticket sales. But the 14-time major winner's comeback is not without its upshots. Just ask J.J. Spaun.
The 27-year-old turned in a seven-under 63 on Thursday, good enough to share the first-round lead with Andrew Landry. The 63s set a course record at TPC Potomac, feats that should have garnered their share of attention. According to Spaun, not quite.
"No, hell no," Spaun replied, when asked by reporters if the crowd that followed Tiger stayed behind to catch a glimpse of his round. "They don't even know who I am."
For all the discussion about marquee groups hurting the game's top players, the truth is playing in front or behind these star attractions is much worse. Fans are moving in position or running to the next hole, creating a nightmare backdrop for those inside the ropes.
"Did he play good? How did he play?" Spaun asked. "I just saw his pink shirt way in the distance."
The crowds will come if Spaun, who has a runner-up and third-place finish on the season, continues to stay in contention at the Quicken Loans National. And in a bit of coincidence, while Woods' putter change has been the talk of the tournament, Spaun's Thursday success was spurred by a flat stick switch...with Spaun grabbing a Cameron model similar to Woods' famous club.
"It's basically a Tiger Woods knockoff. It's like the same look, same stampings but my name," Spaun said. "It would be cool to have his name, but nah, I don't think he'd be happy with that.