PGA Tour Champions
Doug Barron celebrates his career mulligan with an 18th-hole victory happy dance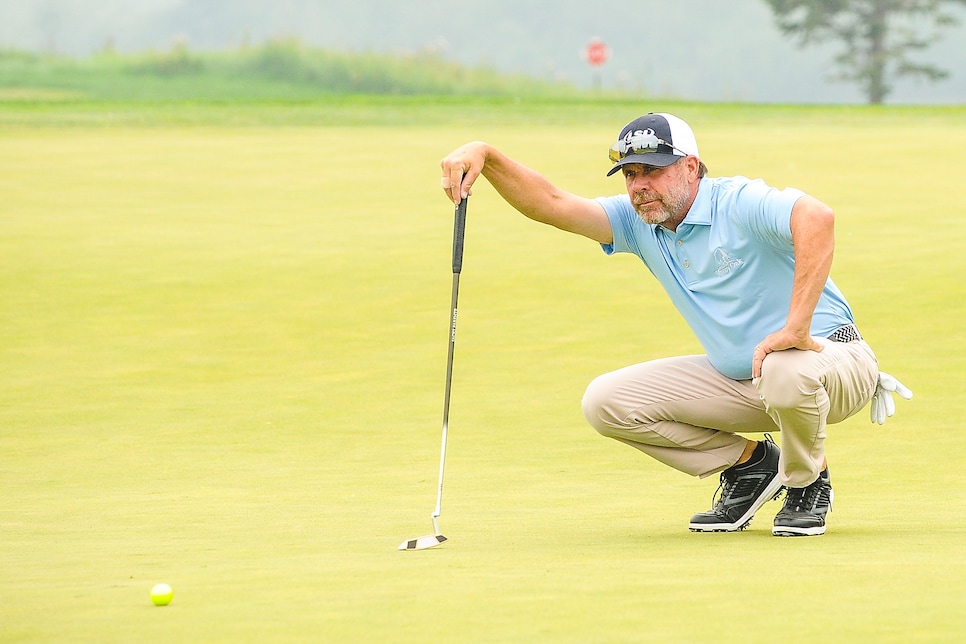 A man who put the journey in journeyman, Doug Barron no longer wanders aimlessly around the golf world. At 52, he now knows where he is going and where he is going, as he reminded everyone on Sunday afternoon in Calgary, Alberta, Canada, is Hawaii. Again.
Barron birdied the final three holes at Canyon Meadows Golf & Country Club to win the Shaw Charity Classic by two strokes, his second PGA Tour Champions victory. The win earns him a return invitation to the 2022 Mitsubishi Electric Championship at Hualalai on the Big Island of Hawaii.
"What a day," he said, his unrestrained excitement including prancing around the 18th green to the delight of the crowd. "That was cool. Wes Short and I talked this week and we said one of us needs to get this so we can go to Hawaii again."
Barron, the 36-hole leader by a stroke over Steve Flesch, posted a third-straight six-under par 64 on Sunday for a total of 18-under 192. Flesch, who held a two-stroke lead until a three-putt bogey at 16, shot a 65 and finished second.
"We play against great players every week," Barron said. "Steve Flesch is one of the best players ever. It's a fun to have a two-man race. He's a legend. I'm very happy with what happened. I don't know how it happened. I blinked and it flip-flopped and I was like, 'oh my God, what did I do?'"
Barron's tour history is a spotty one. In 2009, he was suspended by the PGA Tour for having been the first player who tested positive for a performance-enhancing substance, notwithstanding the fact he had lost his tour card in 2006, the last year he ever earned a payday on that tour. The last time he cashed a check on the Korn Ferry Tour was 2012.
On Sunday, he earned $352,000 for his victory, pushing his 2020-21 earnings past $1 million and his career earnings on the senior tour to nearly $2 million after only 38 starts. Talk about career mulligans.
"It was a cool week," Barron said. "My coach told me one thing. Put the ball one inch up in your stance and go hit it, Dougie."
So he did, especially in the end that included a two-putt birdie at the par-5 18th that launched a celebration that is not likely to end any time soon.