The Loop
Don't be afraid to try Phil Mickelson's alternating putting grips if you're struggling on the green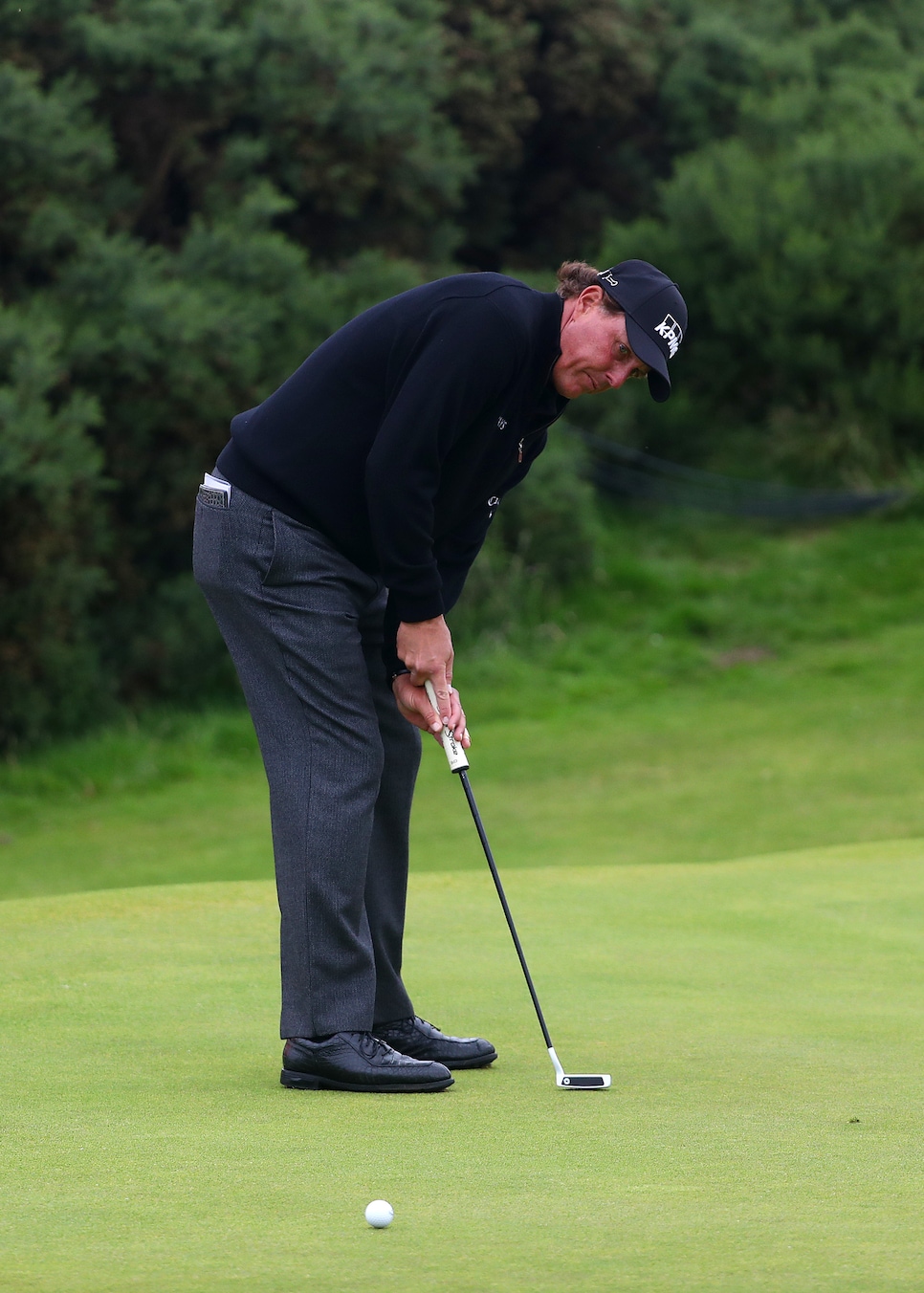 Whatever the reason was for Phil Mickelson's second-place finish to Henrik Stenson, it wasn't the putter.
Mickelson one-putted 35 out of 72 holes -- second best in the field -- and made only four bogies the entire week to go with 19 birdies and an eagle. His final score of 267 would have won every other major in history with the exception of one.
He did introduce an interesting quirk on the back nine Sunday, moving from the claw putting grip -- with his lower hand turned sideways on the bottom of the grip -- he had used for the entire tournament to that point to a conventional grip. Standing over a mid-length putt on the 16th, he started with a conventional grip and turned his hand around to the claw before pulling the trigger.
It isn't the first time Mickelson has switched back and forth. At the WGC Cadillac Championship in March, he used the claw for short putts and a conventional grip for everything else. He said then that the claw helped take his lower hand out of the stroke on short ones and produce a "softer hit." "I start every ball on line, and I feel like on short putts, it's more effective," he said at Doral. "Once the stroke gets a little bit longer than a certain point, I start to lose some of that feel and touch. But there's so much better extension, and it's such a softer hit without having that bottom hand on the club like I like it."
Golf Digest 50 Best Teacher Stan Utley says feel and confidence are two big elements of putting, and Mickelson's switch back and forth was an example of a player who was very in tune with his game. "Great players have go-to thoughts and feels, especially when they're in pressure situations," says Utley, who is based at Grayhawk Golf Club in Scottsdale -- in the same facility where Mickelson's coach, Andrew Getson, is based. "He was simply changing to something he was familiar with and had confidence in. He putted great the entire week."
Mickelson's willingness to switch back and forth on the biggest stage should give you the signal that experimenting with your grip is a great thing to try if you're struggling with your putter.
"The claw is great for players who get into that knee-knocker zone and struggle to control the face of the putter," says Golf Digest 50 Best Teacher Kevin Weeks, who is based at Cog Hill Golf & Country Club in Lemont, IL. "It takes the lower hand right out of the stroke. And because most people have played their whole lives with a conventional grip, they have better distance control and touch with the conventional grip. Switching back and forth is a great thing for anybody to try. If you hit more good putts, your confidence is going to go up, and it feeds off itself."