The Loop
Donald Trump says Jordan Spieth choked like Mitt Romney in 2012 election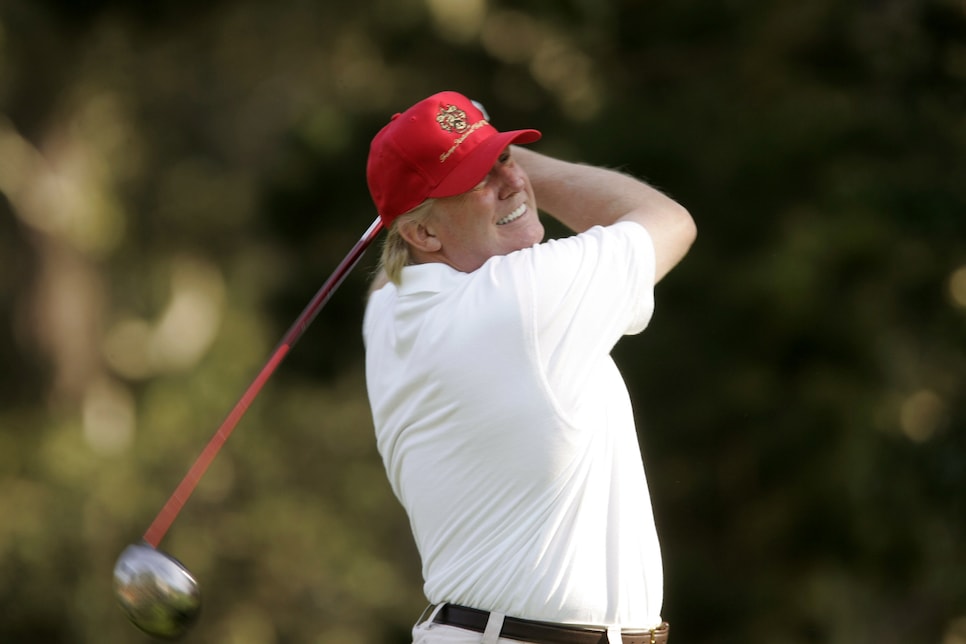 Donald Trump is running for president. He's also heavily involved and invested in golf. Occasionally the two intertwine, as evidenced at a recent campaign rally for the real estate magnate.
Speaking to supporters in Rome, N.Y., Trump was taking shots at one of his most vocal critics, Mitt Romney, and ended up comparing Romney's political past to Spieth's meltdown at the Masters.
"That last election should have been won, except Romney choked like a dog. He choked … Let me tell you, Jordan Spieth choked a little bit," Trump said. "But you know what? He's going to recover. He's a great young guy and he's going to recover. Romney can't recover from a choke."
We're guessing Spieth is taking more solace in the parallels to Arnold Palmer than Romney, but hey, at least the Donald thinks he's going to bounce-back.