The Loop
Look at the eerie similarities between Jordan Spieth's stunning loss and Arnold Palmer's 1959 defeat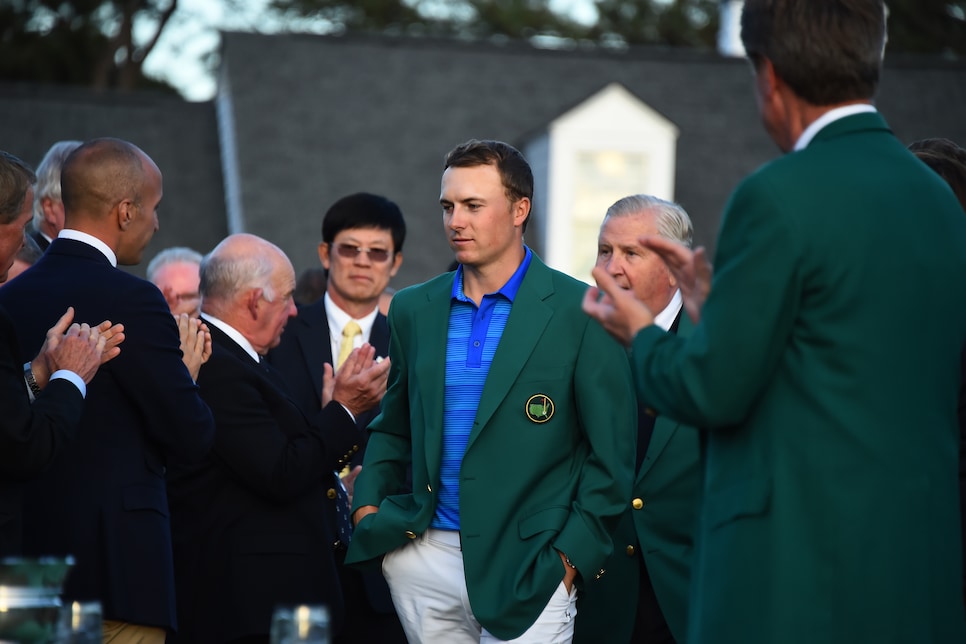 Naturally, there will be much worry about how Jordan Spieth's stunning loss at the 80th Masters will affect his future as a champion. Will his quadruple bogey on the 12th hole that ultimately gave the tournament to Danny Willett seriously and even permanently damage the confidence that has been such an obvious part of the young Texan's success?
Well, consider the eerie similarities between what happened to Arnold Palmer at the 1959 Masters and Spieth last Sunday at Augusta.
Like Spieth, Palmer was the defending champion. Like Spieth, Palmer was the third round leader. Like Spieth, Palmer came to the 12th hole the equivalent of three strokes ahead of his competition (because pairings in 1959 were not arranged by score, the contenders were on random parts of the course. But Palmer reached the 12th tee at 4 under par, and no other player got there at better than 1 under par). Like Spieth, Palmer hit his tee shot into Rae's Creek, the only differences being that Palmer hit a 6-iron to Spieth's 9-iron, and would make triple-bogey six to Spieth's seven.
Palmer bravely bounced back with birdies on the 13th and 15th holes, but he bogeyed the 17th. Spieth did the same thing. Palmer -- who placed third -- finished at two-under par 284, two strokes behind winner Art Wall. Spieth -- who placed in a tie for second -- finished at 284, three strokes behind Danny Willett. Palmer had to put the Green Jacket on Wall. Spieth had to put the Green Jacket on Willett.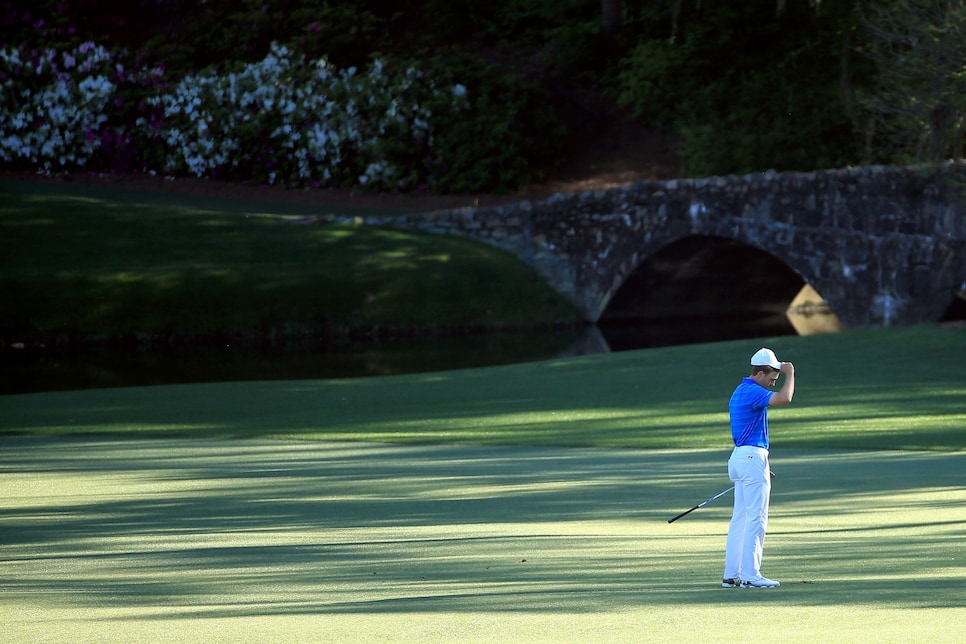 Afterward, the headlines emphasized Palmer and Spieth losing rather than Wall and Willett winning. Said Palmer, "If I had made a par on 12, I probably would have won the tournament by six shots."
What to make of this coincidence. Well, as Sam Weinman wrote on this website, losses are like snowflakes, all different. Not only in the way they happen, but in their aftermath.
But those concerned about Spieth should consider this: Palmer may not have won a major in 1959, but in 1960, he won the Masters and the U.S. Open. In 1961, he would lose the Masters in an even more crushing way than in 1959, double bogeying the final hole to lose by one. Then in 1962 (and 1964), he would win the Masters again.
Champions bounce back. Even at only 22, Spieth has proved he is a champion. Expect him to bounce back.