News
Don Ohlmeyer, television legend who founded the Skins Game, has died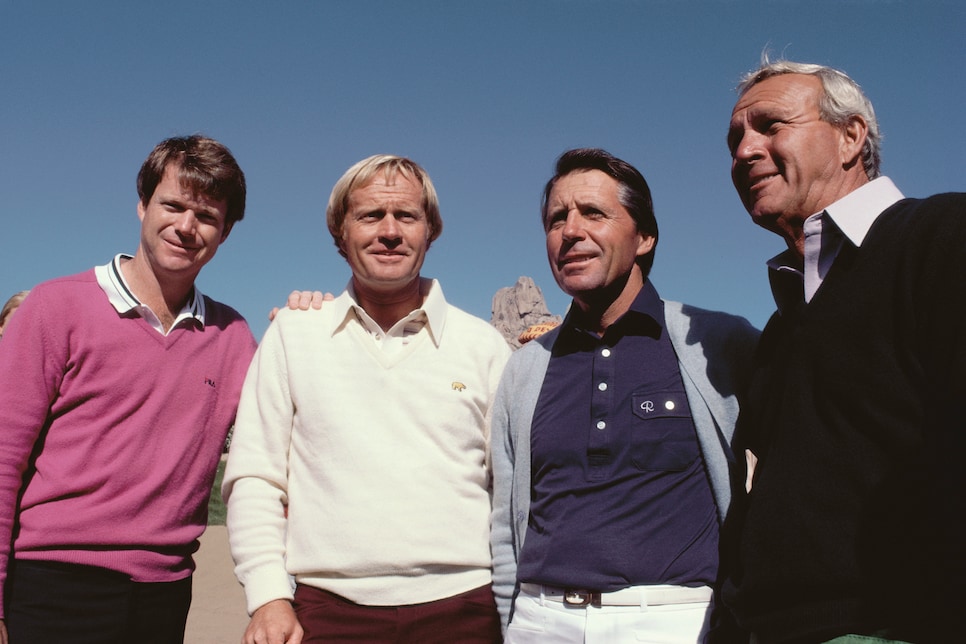 Don Ohlmeyer was a television legend, the original producer of Monday Night Football, whose impact on the medium extended even to golf. The Skins Game was his brainchild.
"His idea was ridiculed at every turn," Skip Myslenski wrote in the Chicago Tribune in 1987, four years after the advent of the Skins Game. "Golf just cannot compete with football during November, he was constantly told, and with that each of the major networks refused to carry his creation and ushered him to the door."
So he and partner Barry Frank decided to stage the event themselves and bought the time on NBC. They were facing a million-dollar loss, until advertisers at the 11th hour signed on.
It was played at Desert Highlands in Scottsdale, Ariz., on Saturday and Sunday of Thanksgiving Day weekend, nine holes each day. The players were Arnold Palmer, Jack Nicklaus, Gary Player and Tom Watson, with Vin Scully anchoring the telecast. It was an instant success.
"The next Monday, the ratings came out, and they stamped Ohlmeyer's creation as one of the most popular golf telecasts in that year of 1983," Myslenski wrote.
Ohlmeyer died of cancer in Indian Wells, Calif., on Sunday. He was 72.
The Skins Game spawned what came to be called the silly season—the unofficial, but nonetheless lucrative post-PGA Tour season events that filled the down months in professional golf, November and December. The Skins Game eventually ran its course, the 2008 event its last.
NBC, incidentally, had a branding phrase, Must See TV, that it used in the '90s. It was coined by Ohlmeyer for the network's entertainment division, though for several years it could have applied to his golf creation, too.
The Skins Game was must see TV.