Doh! Jacobsen's Simpsons Ties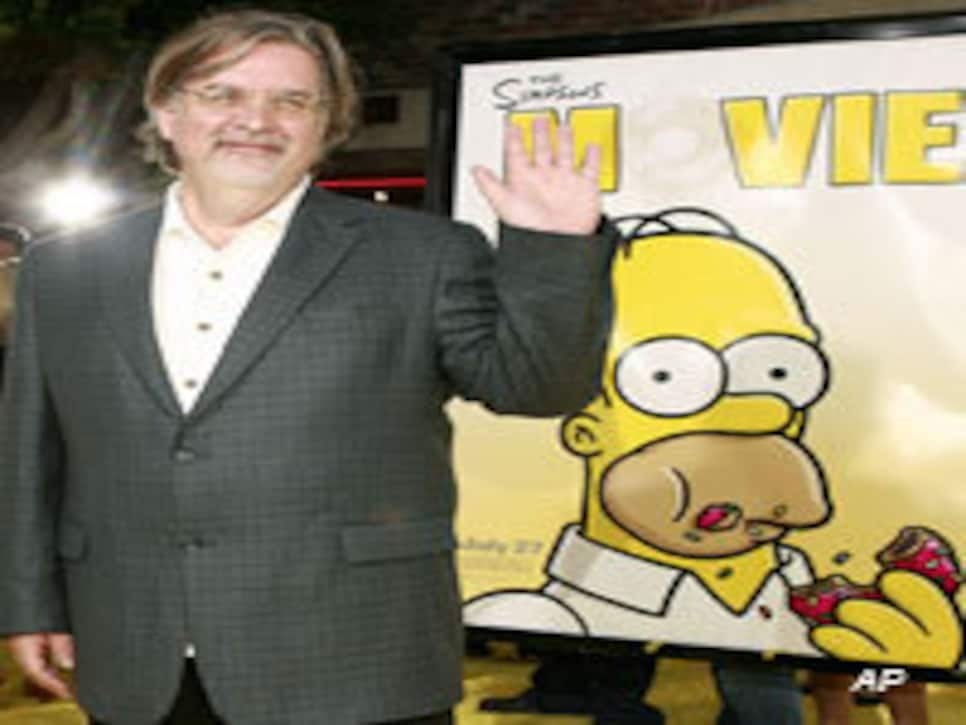 Now that The Simpsons Movie is out, it reminded us that Peter Jacobsen grew up with Simpsons creator Matt Groening (in photo) in Portland. This from the July 2005 Golf Digest Interview with Jacobsen by Jaime Diaz:
"We went through school together, first grade through 12th. Matt's nickname was Matt the Brat, which morphed into Bart. His father's name was Homer, and his mother is Margaret, and that became Marge. He would draw pictures of Bart on the back of his homework, and I would draw golf course layouts on mine. When we see each other, we laugh at how we turned out."