The Loop
Doc Rivers once tried to get ejected because Tiger Woods was making a Masters run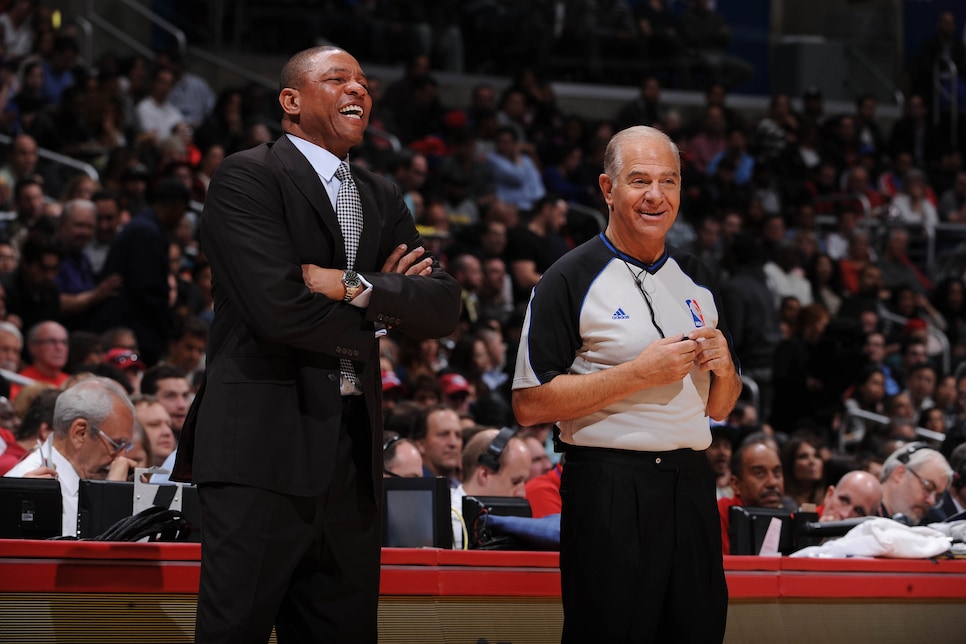 Turns out, even NBA coaches are like us. At least when it comes to Tiger Woods and Augusta National.
Los Angeles Clippers head coach Doc Rivers, whose GHIN shows he's currently a 9.9 Handicap Index playing out of historic Bel-Air Country Club, talked about his love of golf on Wednesday, telling a story about trying to get ejected when Tiger was making a run at the Masters during his tenure with the Boston Celtics.
Rivers says he received a text message from his general manager Danny Ainge, another golf fanatic, telling Doc to get himself kicked out of the game so he could come watch Woods with him.
You need to hear Rivers tell the story to fully appreciate it:
Of course, these stories pale in comparison to getting the boot to watch the Masters. We'd love to say we'd do the same thing, but that's an ultimate power move by Rivers.