News
Woods Could See A Reduced Role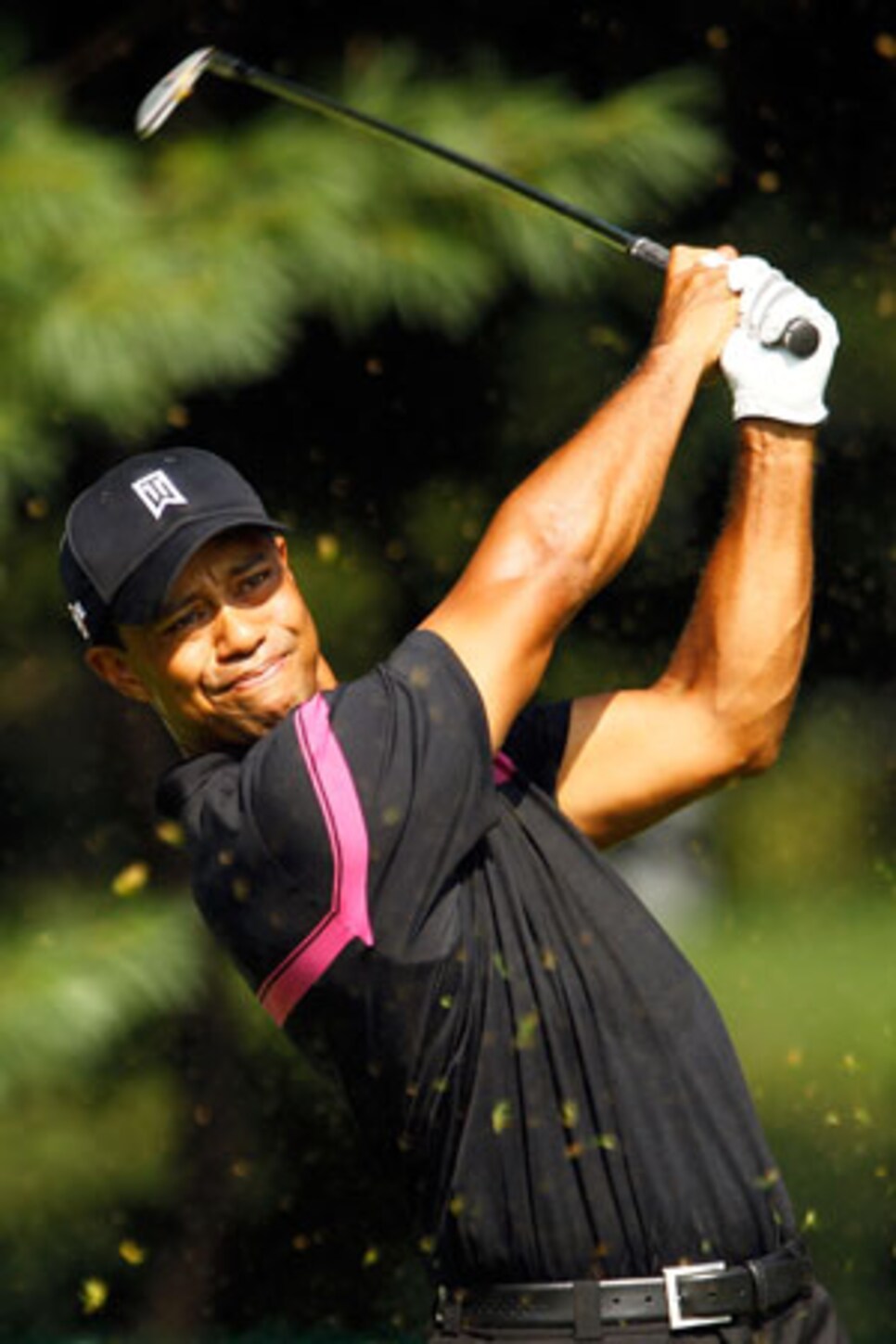 Tiger finished the regular season with zero wins.
LOS ANGELES (AP) -- Corey Pavin has no concerns about Tiger Woods' passion for Ryder Cup play, even if he doesn't choose the world's top player for every match next month in Wales.
Pavin praised Woods' talent and teamwork Friday while discussing his final preparations for the Ryder Cup, which will be held Oct. 1-3. The U.S. captain also realizes everybody will be watching Woods, who could rebound from a mediocre season on tour and a nightmare year in his personal life with a strong performance for his country.
"We've talked about how many times he wants to play," Pavin said. "He said, 'I want to play five matches.' We talked about him not playing as many, and he said, 'Whatever's best for the team.'"
Pavin selected Woods 10 days ago as a captain's pick. Woods missed the 2008 competition while recovering from knee surgery, but is eager to play -- despite occasional questions in the past about his motivation and results in international team play.
"He's more than ready," Pavin said. "When he's there, he's 100 percent there. I think people maybe look at his record and come to some conclusion from that. Just because he doesn't have a winning record in the Ryder Cup doesn't mean he's not fully committed to it."
Pavin believes his Americans are underdogs against a powerful European team that has more familiarity with the course built specifically for the Ryder Cup at Celtic Manor, the site of the European Tour's Wales Open for the past three years. He expects European captain Colin Montgomerie to add tweaks to the course to negate the U.S. team's few advantages, perhaps countering the Americans' greater power off the tee with additional rough at about 280 yards.
"That's what I'd do if I were him," Pavin said, laughing.
Pavin has spent plenty of time poring over possible pairings in the past several weeks, but wasn't ready to reveal any decisions. He got a list of preferred partners from each player, but hasn't promised he'll stick to them.
"I didn't see any surprises," Pavin said, noting every player suggested at least three potential partners. "There might be surprises in there for the fans, but I didn't see anything out of the ordinary."
Pavin is aware of Woods' past success playing with Steve Stricker, who teamed with Tiger to win all four of their team segments least year in the Presidents Cup in San Francisco, and Jim Furyk -- the only other player on the U.S. roster who has a winning record as Woods' partner.
"I did notice that," Pavin said coyly of Stricker's success with Woods. "I noticed a lot of things. It's important to look back at the history of who has played where, but it's not the only factor."
After serving as an assistant captain four years ago, Pavin is relishing his chance to run the team. He has consulted with several CEOs and a handful of coaches -- Doc Rivers of the Boston Celtics, former Lakers executive Jerry West, Texas football coach Mack Brown and UCLA basketball coach Ben Howland -- about motivation, management and overall athlete psychology.
With the help of his four assistant captain, Pavin is planning a low-key, entertaining week for his players, hoping to keep their minds off the pressure.
"Emotions run high during a Ryder Cup week for everybody, and you have to be very aware of your emotional level," Pavin said. "There's a drain emotionally on Monday, Tuesday and Wednesday, and you have to be ready to go Thursday."
Pavin will be in Atlanta on Wednesday for a team meeting before the Tour Championship, but he'll go home to Dallas for the weekend before returning to Atlanta to catch Sunday's charter flight to Cardiff with his team.