Hot List Tested
It might be time to ditch your 3-wood. Here's why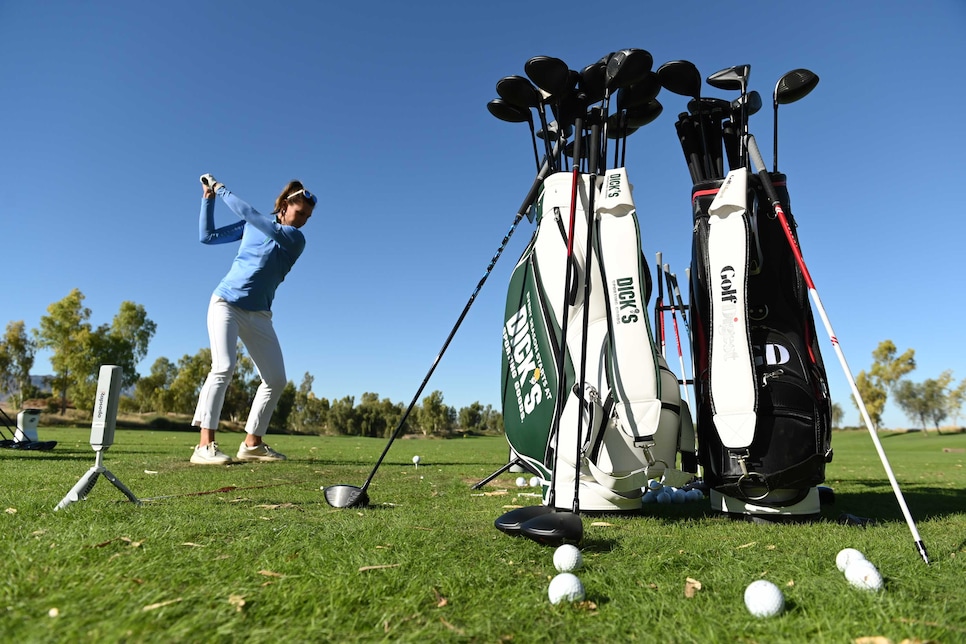 When testing fairway woods for the Golf Digest Hot List, our players have the option of hitting 3-woods, 5-woods or both. For some of those who hit both, an interesting trend developed: they hit the 5-wood farther than the 3-wood.
One of the testers that saw an increase with more loft was Anand Mudaliar, who averaged 221.12 yards with the 5-wood but only 216.14 yards with the 3-wood, according to data gathered from the Rapsodo MLM2 Pro launch monitor.
A 40-year-old 9-handicapper from Philadelphia, Mudaliar stands just 5-foot-7 but generates a driver swing speed of 105 miles per hour. An avid player, he manages 55 to 60 rounds per year. He currently carries a 3-wood but not a 5-wood.
"I'm shocked by that data point but probably shouldn't be," says Mudaliar. "At one point a few years ago, I stopped using a 3-wood because it was difficult to hit and I went to the 5-wood more often. Now I know why."
To be fair, the Rapsodo data did show that Mudaliar's longest hits were slightly longer with 3-wood, but he was far more consistent with the 5-wood. In addition, his worst shots, including a couple of cold tops, were magnified with the 3-wood.
Golf Galaxy's Chris Marchini sees this kind of result often during fittings. "I make players prove to me they can hit a 15-degree 3-wood before I fit them into one," he says. "I routinely see the 5-wood carrying longer with almost all types of players. It's just easier to get in the air, plus it's more forgiving. The more loft, the less curve to the shot. The slightly shorter shaft is easier to control as well. For many players there is just zero purpose to having a 15-degree wood in the bag."
That includes some PGA Tour players. On any given week approximately 10 to 15 percent of the field plays their longest fairway wood with more than 15 degrees of loft. Although not the case for them (or even Mudaliar), a common reason why the 5-wood yields better results for most is that many golfers just don't produce the adequate speed to create enough lift and spin to make a 3-wood achieve adequate height. For them, a higher-lofted fairway wood can increase performance and forgiveness, while being more versatile, too.
Marchini is quick to jump on the versatility aspect, citing the higher loft as not only being better out of the rough, but also for use around the greens for a bump-and-run type shot. "When you have nothing but grass in front of you, a 5-wood can be a good club to chip with instead of a wedge. You don't need to be nearly as precise, and the odds of an acceptable shot go way up."
As for Mudaliar, no further convincing is needed. "I have been thinking of changing some things and getting more precise with longer clubs," he says. "I am fairly decent distance-wise but I want to give myself better chances on par 5s and have better distance control with my fairway wood. I also like the idea of high launch and ability to land shots softly into the greens. The numbers don't lie as to which club is better for that."