7 You Need One
Many of the best players in the world have started carrying a 7-wood, so why don't you?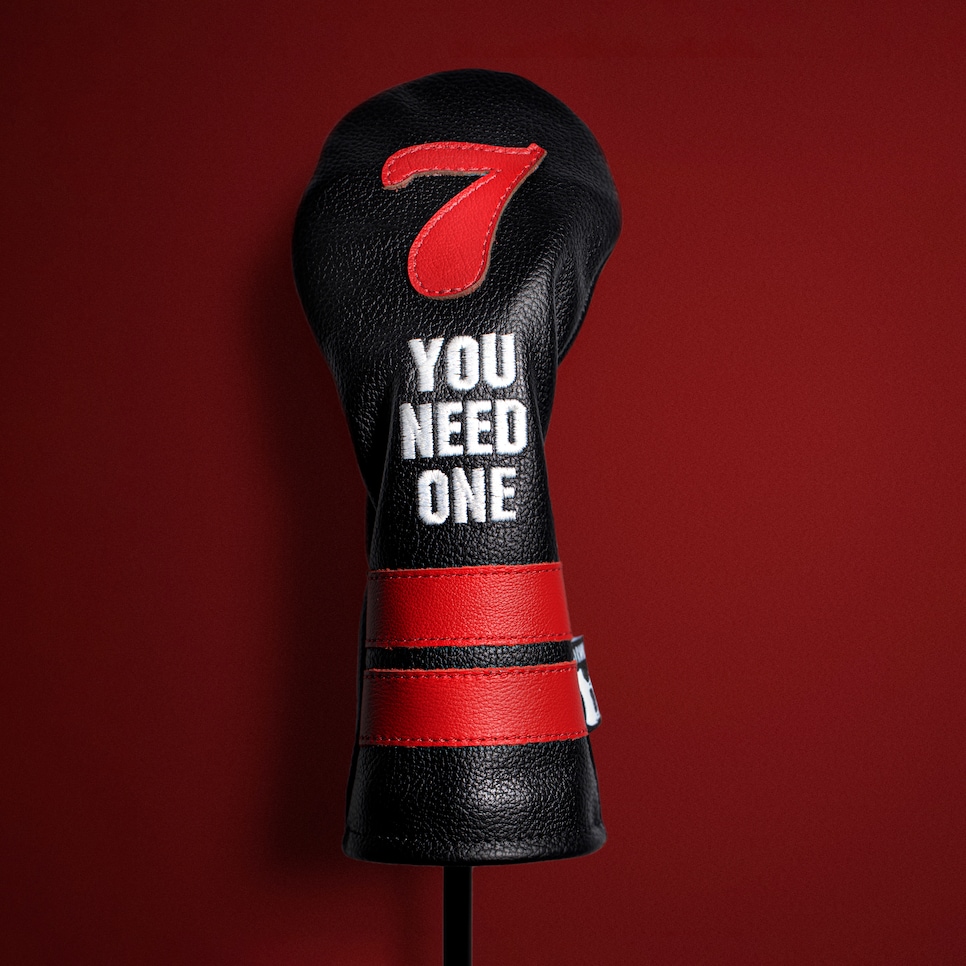 Arne Thomas remembers the moment three years ago when he realized he had found a valuable addition to his bag.
Playing Oakmont Country Club where he carries a 2.4 Handicap Index, Thomas stood 205 yards out on the slightly uphill par-5 ninth. The hole was playing into a breeze with the pin behind the front-right bunker. Lengthy shots into firm, undulating greens require two things seemingly at odds with each other. They need to be hit long and with sufficient height to stop quickly on the green. The club Thomas pulled from his bag: a 7-wood.
"When that ball went up in the air and landed so softly on the green, it amazed me," says Thomas, who is 56 and lives in Sewickley, Pa. "I had never been able to go after that pin before. I had to play left of the sand and try to run it up with a 4-iron. I can scoot a long iron the same total distance, but the carry distance and height of the 7-wood allows me to hold greens I would otherwise be rolling over. It has become my go-to club."
"Go-to club" is a seismic shift from the days when just about any male golfer daring to use one would be subjected to ridicule. Today, however, it is difficult to find a manufacturer of fairway woods that does not include an option at 21 degrees (the typical 7-wood loft) or higher in its lineup. The club has gone from a novelty to a necessity for many golfers.
Data collected by the golf-stat-tracking company Arccos reveals how much a 7-wood can benefit golfers of all abilities. The company measured the greens-in-regulation percentage for players using a 7-wood and a 3-hybrid (the most logical comparison club) across handicap ranges (scratch to 25-handicapper) and distances (140 to 220 yards). The 7-wood's greens-in-regulation percentage was higher in 28 of 40 instances (70 percent).
Like many trends in golf equipment, adoption on the PGA Tour has helped accelerate the momentum with amateurs. Five years ago only a handful of 7-woods were in play on the PGA Tour, but today about 25 percent of tour players have one in the bag. Although about a third of the field still uses a hybrid and another third of the field a 2- or 3-iron on any given week, the 7-wood is closing in fast, and regular golfers are noticing.
"When people found out Dustin Johnson was using one, it took away a lot of the stigma and hesitation," says Chris Marchini of the retail chain Golf Galaxy. "It opened up the dialogue with a lot of our customers."
Johnson is just one of several elite players who carry a 7-wood. Adam Scott, Cameron Smith and Joaquin Niemann have 7-woods. Patrick Cantlay's clutch 7-wood shot led to an eagle in the final round of the Zurich Classic of New Orleans, and Viktor Hovland and Xander Schauffele use 7-woods for certain courses.
JJ VanWezenbeeck, director of player promotions for Titleist, says the 7-wood has increased in popularity among the game's best for a few reasons. "Major-championship-type-setups or courses with four par 5s bring in part of the experimentation," he says. "But sometimes players such as Max Homa put a 7-wood in play, get a win, and other players are like, Oh my gosh, this club can do so much."
The PGA Tour has always been to some extent a copycat tour. A two-time major champion like Johnson playing one catches the attention of other players, or someone will play with another tour pro and see him pull a club out and hit a shot he wasn't expecting. "When they're told it's a 7-wood, it piques their interest, and that's when we get the phone calls saying, 'Hey, I played with so and so, and I'd like to try one.' That happens a lot," VanWezenbeeck says.
Ease of use is another big reason. Although many would consider a hybrid easier to hit than a 7-wood, Kenton Oates, PGA Tour rep for Ping, disputes this. "The 7-wood is an easier club to spin than a hybrid," he says. "It has a higher peak flight than a hybrid, and it's more consistent for left-to-right ball flights, especially with how we tend to build them for our tour staff. We often build 7-woods an inch shorter than typical—41 inches instead of 42. We then use the hosel adjustment and put it in the big minus or small minus loft setting. For all intents and purposes, we're building a 6-wood in loft and a 9-wood in length."
Still, convincing players to switch to a 7-wood isn't necessarily easy. Oates says Niemann, who played a hybrid as an amateur and then as a professional, was difficult to persuade. But then in 2020, the tour played back-to-back weeks at Muirfield Village. After playing the first week in the Workday Charity Open, Niemann came to Oates before the Memorial seeking a higher-lofted hybrid because he couldn't hold the firm greens from 250 yards out—a shot needed because of Muirfield Village's four par 5s. "I told him he needed a 7-wood, and he looked at me like I had three heads," Oates says. "He's like, 'I am not playing a 7-wood' because he was afraid the ball would go too high. But we convinced him to hit it, and he loved it, and now it's not even course dependent. He plays it every week."
The 7-wood has other important advantages. It's better than a hybrid or utility iron from the rough. With its longer shaft, the 7-wood launches higher and spins more. That's vital because playing out of the rough reduces launch and spin. It's also more forgiving. When golfers talk about how forgiving hybrids are, they are comparing them to the corresponding iron, not a 7-wood. A 7-wood head is considerably larger than a hybrid, making it much more forgiving with a moment of inertia (which increases stability and mitigates ball-speed loss on mis-hits) that is significantly higher.
The success of those using a 7-wood is undeniable. At last year's Ryder Cup, six players used 7-woods. Since the start of 2022, six winners have had one in play the week they won. Players aren't simply using 7-woods; they're flourishing with them.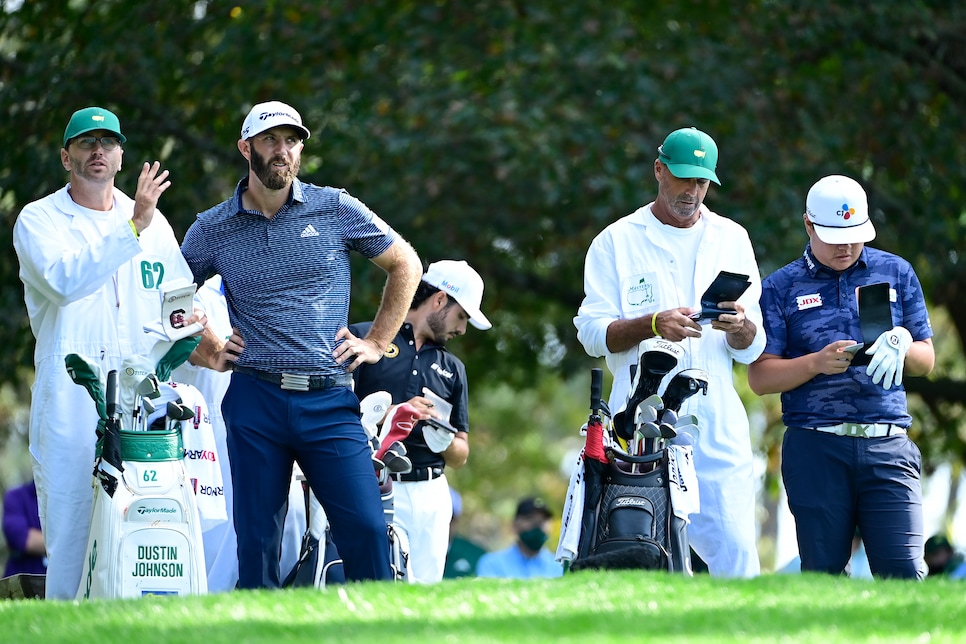 Johnson had a 21-degree TaylorMade SIM Max 7-wood in the bag when he won the 2020 Masters at Augusta National and had a perfectly logical reason for why one of the longest hitters on tour used such a club. "I looked at a 5-wood, but it kept going too far," Johnson says. "The 7-wood goes 255 to 260 with the height I need. It fit a specific yardage gap. I put it in play in the middle of 2020, and it's been in the bag since. The 7-wood gives me a little more ammunition to bring one in high and soft on the greens."
Playability is one reason for an uptick in 7-wood usage, but advancements in golf-club and golf-ball technology also have played a role. Tour-caliber balls continue down a path of less spin. Although this is good for driver distance, it isn't always good when trying to hold a green from long range. "High launch, low spin" has become almost as much a part of golf lexicon as "fore," but the reality is that golfers with slow to average swing speeds often benefit from more spin to help keep the ball in the air and enhance carry distance.
The 7-wood has other technological advantages over a hybrid or a long iron. The larger size provides a larger—and likely springier—hitting area and room for a low and deep center of gravity that can boost dynamic loft. The longer shaft should generate additional clubhead speed, and the bulge and roll on the face of a 7-wood (compared to an iron with a flatter face) produces a gear effect that brings toe and heel hits back toward the center.
VanWezenbeeck cites Lanto Griffin as an example of a player who immediately saw the advantages. Griffin put a Titleist TSi2 7-wood in play at the U.S. Open at Torrey Pines expecting it to be a one-week fix to combat the juicy rough. What Griffin found was far more than that. "He talked about how the 7-wood allowed him to make a normal golf swing and create so much elevation that he could attack par 5s differently than he did before," VanWezenbeeck says. "Before, he carried a 2-iron, and though he believed that was a great club off the tee, he found himself having to overthink shots and alter his swing on approaches into par 5s. With the 7-wood he believes he can make a normal, iron-like swing, launch it high, and if he hits a high cut, it comes in really, really soft."
Although the increase in tour usage seems fairly recent, Oates says it dates back nearly three decades, when Christian Peña, Ping's tour operations manager, championed the club. Peña played professionally in the early 1990s and early 2000s, mostly in Asia. He won three events and made the cut in the 1995 U.S. Open and often used a 7-wood. He knew its value to professional golfers. As a Ping tour rep at the 2013 U.S. Open at Merion, Peña walked the course and decided to build every one of the company's staff players a 7-wood. "Only a couple of guys put it in play that week," Oates says. "But he continued to push the 7-wood hard to our staff. It's to his credit we have so many in play today."
Marchini says he noticed an increase in the 7-wood's popularity among average golfers about a year ago. "We have a large group of relatively new golfers ready to get fit and build a bag specifically for them," he says. "A lot of fitters are suggesting a 5-wood/7-wood combination instead of 3-wood/5-wood. We had a hard time keeping them in stock in our stores."
As much as the industry wants to tell golfers to hit hybrids, a lot of players can't hit them successfully. Those with a sweeping swing in particular struggle. Also, golfers have gotten more educated over the past several years. They are paying attention to where the gaps exist in the bag, and loft fitting now is critical to get those yardage gaps correct. In short, the 7-wood is not a fad; it's a trend. "I would say for middle- to high-handicap players, a 7-wood is almost a necessity," says Ken Morton Jr., vice president of retail and marketing for Haggin Oaks, a Golf Digest 100 Best Clubfitter. " 'Loft is your friend' is a phrase we use a lot today."
That wasn't the case 35 years ago when before the 1987 Skins Game at PGA West in La Quinta, Calif., Lee Trevino visited the TaylorMade plant and saw an odd-looking prototype metalwood in a barrel with the number 7 stamped on it.
"That little club turned out to be the best stick I ever had," Trevino told Golf Digest in 2009. "I could hit it high or low, draw or fade it, hit it 165 yards or 210, all with barely changing my swing. I hit a 190-yard fairway-bunker shot over water to five feet on the ninth hole at that Skins Game—a shot I couldn't possibly have played with an iron. There's no sense trying to squeeze something out of your swing if you can let your clubs do the shotmaking for you."
Arne Thomas, numerous tour pros and a host of everyday golfers are starting to find out exactly what Trevino is talking about.