News
Did Brooks Koepka crush Hideki Matsuyama's soul during dominant win in Japan?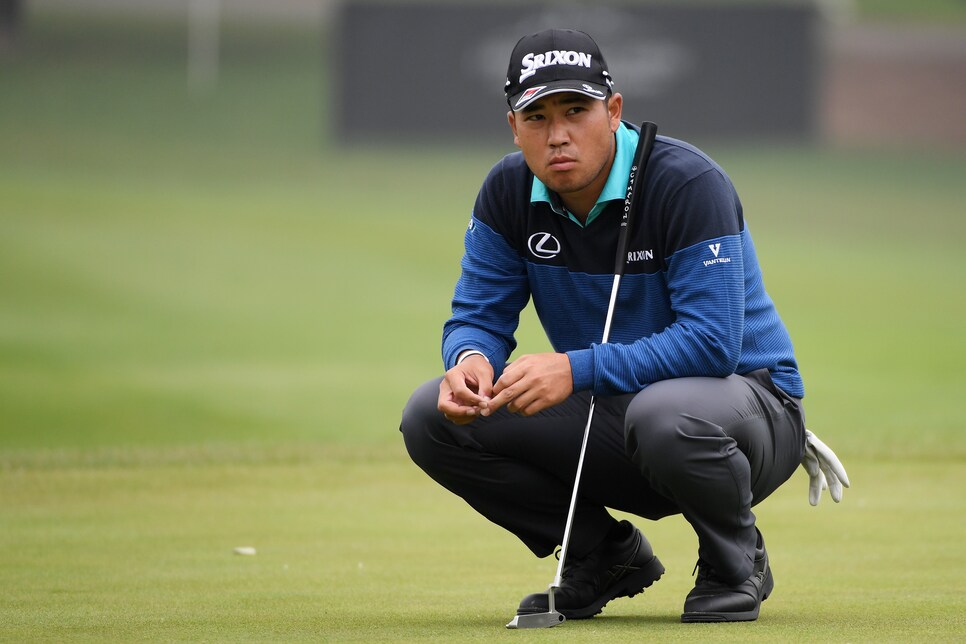 A year ago, Hideki Matsuyama was the hottest golfer on the planet. Now, he sounds like a hopeless weekend hacker worried if he'll ever break 90 again. The cause? Brooks Koepka, who lapped the field at the Japan Tour's Dunlop Phoenix Open over the weekend. Koepka won by nine shots, but he also seems to have crushed the Japanese star's soul in the process.
"I feel there's a huge gap between us," Matsuyama said of Koepka, who beat him by 10 shots, in an interview with the Japan Times. "I don't know whether it's a lack of practice or whether I lack the strength to keep playing well. It seems there are many issues to address."
Now that's a candid quote. And a pretty somber one at that, especially for someone who still finished fifth place in the event and had a hole-in-one during Sunday's final round. Not to mention, Matsuyama is still two spots ahead of Koepka in the Official World Golf Ranking at No. 5. Oh yeah, and he's still only 25. It's just one week, Hideki. No need to panic.
But Matsuyama is mired in a bit of a slump (for him) that began on the back nine during the PGA Championship when he let a chance to be Japan's first major champ slip away. Since then, Matsuyama has just one top-20 finish in six PGA Tour starts, a T-5 at last month's CIMB Classic. But this solo fifth in Japan was another solid finish, and he'll have a chance to defend another dominant win at next week's Hero World Challenge.
So chin up, Hideki, because Brooks won't be playing in that event! Wait, never mind, he is. . .