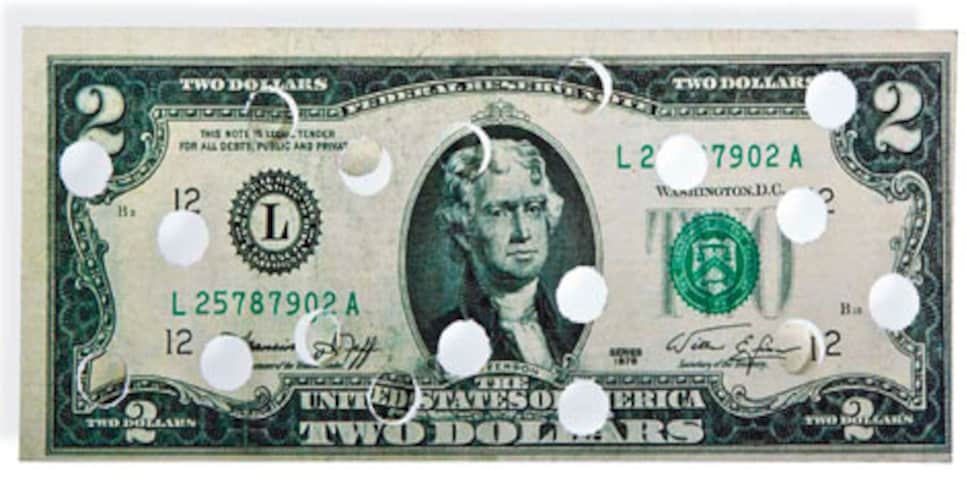 Though the concept of affordable golf has taken on renewed appeal, it's well past time to remember the reliable and steady payback of the lowest priced golf of all.
Cheap golf is what got me into the game. At a muny outside San Francisco in the late '60s, I'd pay $11 a month for all the golf I could handle on weekdays and after 3 p.m. on weekends. Yes, the course was flat and treeless, with poorly draining fairways bordered by expanses of cracked hardpan. But it was my place to become a golfer.
I've heard essentially the same story from countless people who have made their living in the game. Administrators, rules officials, equipment-company reps, caddies -- so many are the product of cheap golf.
For that matter, the PGA Tour is filled with players from middle-class backgrounds who spent their formative years going round and round scruffy public tracks for the equivalent of bridge toll. Consider Mark Calcavecchia, who in grade school routinely played 45 holes a day on a sand-green course in Nebraska farm country; or Fred Couples, who got himself and his clubs to cozy Jefferson Park in Seattle by bicycle; or Tiger Woods, who took advantage of single-digit green fees at the courses run by the City of Long Beach. "You know, without a low-cost course to hang out at, golf doesn't happen for me," says Arron Oberholser, who nevertheless would wince plunking down a $9 green fee he knew took a bite out of his single mom's budget. "And it doesn't happen for a lot of guys."
Probably not even a lot of golf journalists. At Golf Digest, Editor-in-Chief Jerry Tarde came up through timeworn Juniata Golf Course in Philadelphia. Dan Jenkins' days as an adolescent refugee of Fort Worth's wind-baked brickyards are the basis for the funniest and truest portrait of hardscrabble public golf ever rendered.
This is not a screed against those with fancier beginnings. In the overall balance, rich guys have done more for golf than poor guys, and they will again. But there's something about cheap golf, and the way it engenders self-sufficiency, individual style and, above all, appreciation for the game's ongoing wonders, that produces lifetime golfers.
It goes way back. Scotland's most enduring gift to the game is the simple model of the town-owned nine holes with an honor box and annual dues a hod carrier could handle. The outgrowth was the American muny, where a kid with little more than loose change could be dropped off to spend the day playing, practicing, putting and picking up golf's rich patois. Cheap golf is the game's street ball, and street ball is any game's lifeblood.
Somewhere in the last decade's culture of excess in America, cheap golf got lost. As decadence took over, the $50 green fee somehow became a bargain. The biggest losers have been kids denied a spawning ground, and the game has become poorer for it.
But there are signs of a reawakening. Youth on Course, a program begun in 2006 in conjunction with the Northern California Golf Association, seeks to facilitate the early connection that is the game's best insurance policy. Donated money, much but not all from the aforementioned rich guys, is used to purchase mostly off-peak starting times--some 28,000 last year--from participating public courses. Those times are then made available to golfers under 18, generally for $2 a round. At facilities with ranges, it's $1 a bucket. More than 100 courses in California--whose managers are more acutely aware than ever that a starting time unused is revenue forever lost­--have supplied more than 11,000 kids with the deep discount. Meanwhile, former USGA president Sandy Tatum, that 88-year-old missionary of the public game, is hoping to make the program a national model.
That won't come cheap. Paul Morton, co-founder of Youth on Course, says it will take $1.2 million to maintain the program at current levels. In tough times, it means the more affluent will have to come through again. But if we've learned anything from our descent into excess, it's that golf stays vital only from the bottom up. The starting point is cheap golf.