The Loop
Devils goalie Cory Schneider in danger of going full-calendar year without a regular season win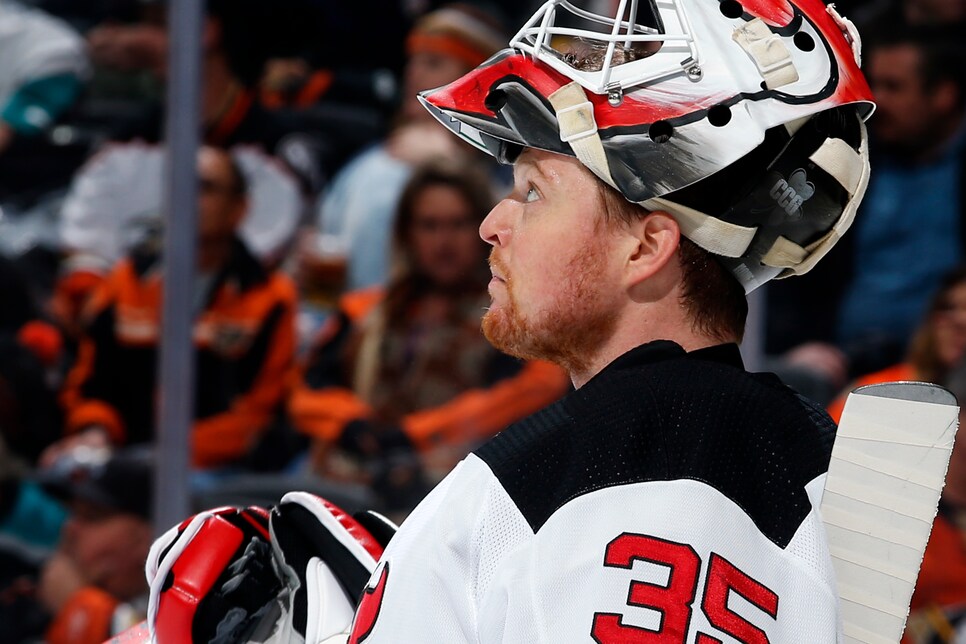 There are slumps in sports, and then there is flat-out futility. New Jersey Devils goalie Cory Schneider's last calendar year falls firmly in the latter, and its reached a point that's almost impossible to believe considering how talented of a netminder he is.
Last year, Schneider got off to a 17-5-4 start in his first 26 games, the 17th of those wins coming on December 27, 2017, as part of a five-game winning streak for the Devils. Finally, Schneider was on pace to make his first postseason in New Jersey. All was well.
But since that night, Schneider has not won a single regular season game that he has been the starter in. Seriously:
Following that win against Detroit LAST December, Schneider lost his next seven starts before going down with a groin injury on January 23rd, 2018. Backup Keith Kinkaid was able to hold down the fort in his absence, keeping NJD in the playoff race throughout February, just in time for Schneider's return on March 1, which ended up being a loss to the Florida Panthers, extending his losing streak to eight games. Surely, he'd get off the schneid... get it? Yeah, not quite.
Schneider lost again on March 4 at home against Las Vegas, then again on the 8th at home against Winnipeg, making it 10 straight Ls. With a six-game road trip looming, five of those on the West Coast, Devils coach John Hynes gave Cory the next four games off to hopefully get it straight. New Jersey won three of the first four with Kinkaid in net each night, then Hynes went to Schneider in San Jose, and he dropped his 11th straight, giving up four goals before being pulled for Kinkaid in a 6-2 loss. With nine games remaining, Hynes rode Kinkaid the next eight, then gave Schneider the final game of the year after the Devils had clinched a playoff spot. He lost in Washington, 5-3. 12 in a row.
Kinkaid had done enough to earn the starting job in the Devils first playoff appearance since their Stanley Cup run in 2012, but they ran into a buzzsaw with the top seeded Tampa Bay Lightning. The Devils dropped the first two in Tampa, getting outscored 10-5, forcing Hynes to make a change in Game 3 back in New Jersey. Schneider redeemed himself with a 5-2 win, his first in 13 starts.
But Schneider's regular-season losing streak carried over to this year, one he'd snap sooner or later. After Kinkaid started the first nine games of the season Schneider got the call and lost, shockingly. He has since lost his last five, giving up five or more goals in four of those games, including Sunday night's shootout loss to the Anaheim Ducks. And this time, it wasn't even his fault. The Devils scored THREE own goals. Not a typo:
THREE! How is that even possible? Somehow, the Devils still forced overtime with a late goal, but eventually lost in a shootout, extending Schneider's regular-season losing streak to an absurd 18 games. Last year during his struggles, it had become a running joke from Devils fans to say that Schneider "hadn't won since 2017." That's still a thing, it's no longer funny and it's in danger of bleeding over into 2019. Here's hoping Schneider snaps this thing soon, and that's coming from a New York Rangers fan who secretly wouldn't mind if he never wins again in a Devils jersey.