News
Despite unsightly look, Kapalua's "contaminated" greens are non-issue to players at Tournament of Champions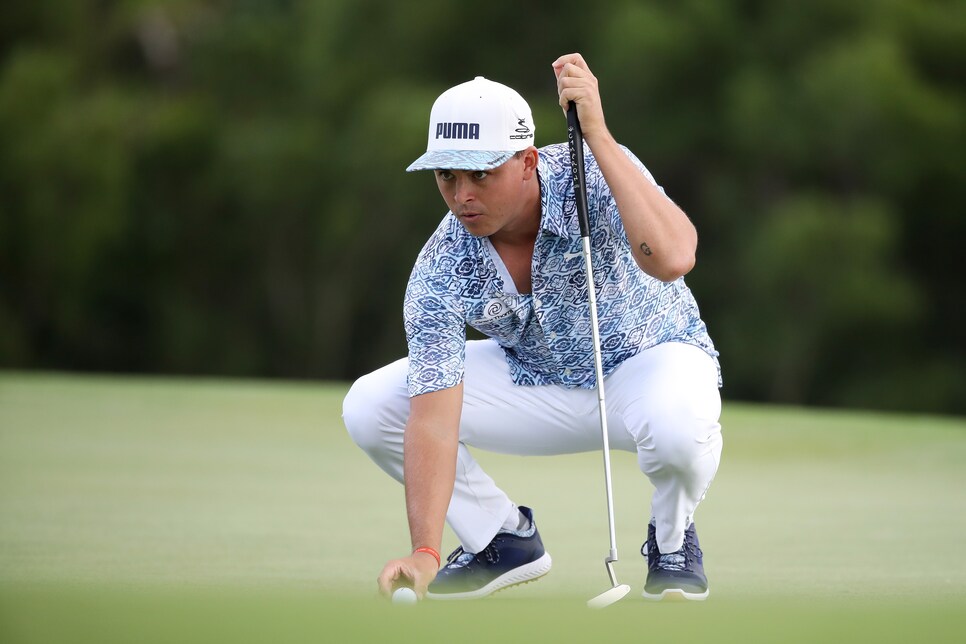 The picturesque confines of Kapalua, the Hawaiian home of this week's Sentry Tournament of Champions, were a welcomed sight to those buried in snow on the East Coast. But during the TOC's first round, viewers at home noticed the Plantation Course's greens were, well, not very green.
Usually one of the more well-conditioned venues on the tour schedule, some putting surfaces on the Plantation Course appeared fatigued and blotted. Observations that were correct, as the resort's greens are dealing with a contaminated batch of Bermuda.
"All of us at Kapalua Golf are cognizant of the visual appearance of a few of the putting surfaces at the Sentry Tournament of Champions," the resort said in a statement. "Tifeagle greens were resurfaced in 2004. Since that point, naturally a different strain of Bermuda grass has naturally crept in to a few greens causing the variance in coloration. Unusual seasonal weather was a contributing factor. The entire island experienced recent atypical rain events at the end of the year (we had record breaking 20 inches of from November through mid-December)."
Tournament officials posted a warning in the players' locker room, a notice captured by Golf Channel's Rex Hoggard.
However, while failing on the aesthetic front, the greens' functionality remains intact. As the statement mentioned, officials are combating the effects by slowing the greens down. It's an adjustment most players didn't seem to mind.
"Obviously, the greens aren't as good as what they usually are here. They're still rolling OK, they're a bit slower than normal and a bit grainier than normal," said Rickie Fowler, following a first-round four-under 69. "But other than a couple greens that are maybe a little bit worse than some of the others, the ball's still rolling pretty good."
Billy Horschel echoed Fowler's sentiments, saying, "They warned us ahead of time, before we got here, that there was a little issue and I felt like majority of the greens are really fine."
The Tournament of Champions is in its 20th year at the Kapalua Resort. It came in third on Golf Digest's latest Best in State: Hawaii rankings.